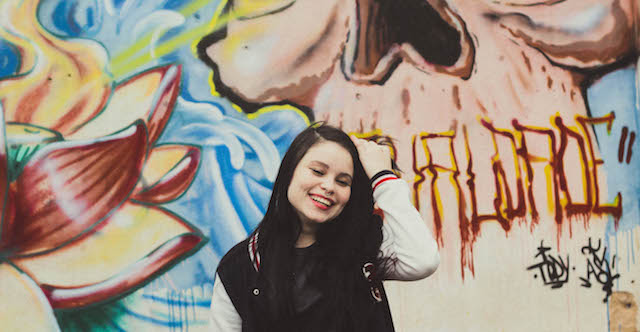 You might think you know her.
You marvel at the way her smile lights up a room;
her dimples are engraved in your memory.
The kind of girl who can make your worst day into your best,
you love the way she laughs and plays,
twirling and singing wildly in the sunlight.
You might think she is magnificent;
you truly believe that her body is perfect,
petite with curves in all the right places.
You can tell her what you love about her—
That she is
Nice, sweet, beautiful.
And she is.
But she is so much more than that.
She is
Complex, spirited, cynical.
Jaded, sarcastic, dark.
Optimistic, innocent, luminescent.
Do you know that she smiles so much because she's been at the bottom of despair?
That her petite body and curves are a product of years of struggle with body image?
Do you know where the scar on her side or the burn on her leg came from?
That she's able to play freely and savor each moment because she has had a near-death experience?
That she's been battered and broken down by love,
but also uplifted and healed by the same?
Do you know her happiness and trust and optimism is a conscious choice?
That when she cries her lips are still turned ever so slightly in a soft smile?
No, and you probably won't.
Yes, she might make love to you,
she might let you take off her clothes,
but you'll never get to truly see her.
She is
a woman—
her own universe,
with shooting stars and burning galaxies and black holes;
she collapses into herself every night.
and that has always been enough for her.
So she doesn't want someone to love her;
she doesn't want to love you either.
She just wants someone to understand,
to ask her, "why?" and "how?" and "what next?"
And someone to talk with about life and death and literature and love—
and most of all, someone to ask her the questions no one has bothered to ask.
Questions like:
how are you
who are you
what are you
when are you
where are you
But, most of all, she wants someone to ask:
Why are you?
and to genuinely listen for her answer.
~
Author: Lea Pintozzi
Image: Allef V./Unsplash
Editor: Toby Israel
~