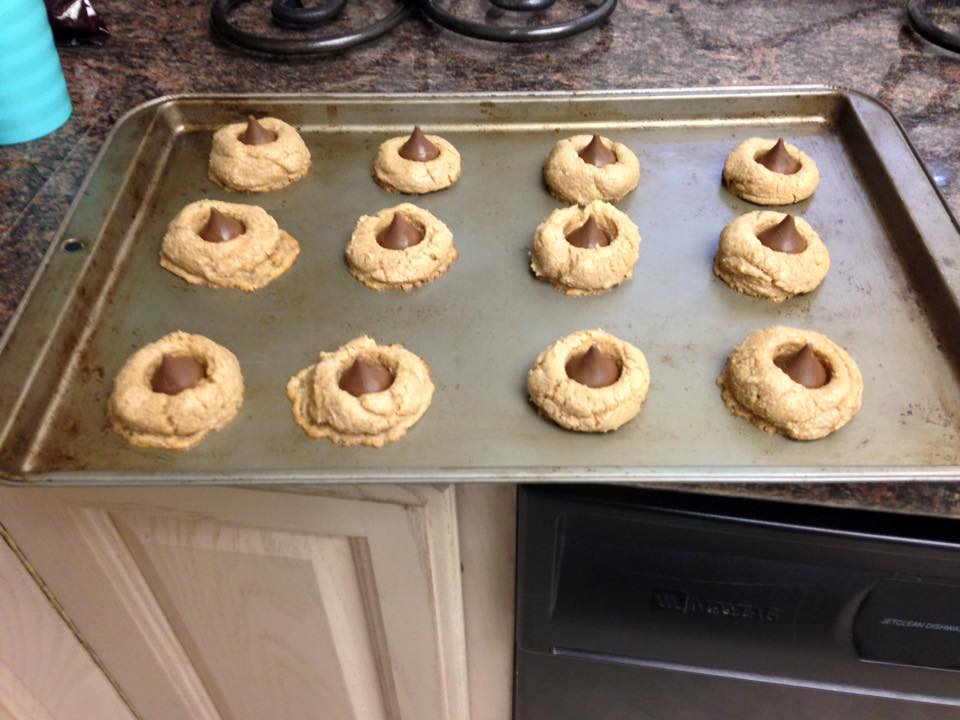 As much as I've always loved baking, I've also always had a reputation for being somewhat of a clumsy cook.
In particular, when I first started baking, I always made a big mess when attempting to crack eggs.
My messy "egg-stravaganzas," in addition to my sister's recent transition to a vegan diet, inspired me to explore alternatives for eggs in baking. My fascination with the chemistry of baking and the interaction of ingredients drove me to experiment with different egg-free vegan recipes.
These luscious, creamy, vegan, gluten-free peanut butter blossoms are the result of one such experiment. This recipe is easy! And the best part is that no one can tell the difference between these cookies and non-vegan, non-gluten-free cookies.
You will need:
Directions:
Preheat your oven to 350 degrees.
Begin by mixing one tablespoon of egg replacer with three tablespoons of water. Stir thoroughly.
Then mix the 1 cup of peanut butter, 1 cup of brown sugar and your egg substitute thoroughly until you have cookie dough.
Grab a spoonful of cookie dough and roll it into a ball. Place the cookie dough ball on your cookie sheet. Flatten the cookie dough ball with a fork, creating a criss-cross pattern.
Repeat this process until you have used all the cookie dough.
Once the oven is preheated, place the cookie sheet in the oven for 9-10 minutes.
While the cookies are baking, unwrap as many dark chocolate kisses as you have cookies.
After 9-10 minutes, carefully remove the cookie sheet from the oven. Immediately press one dark chocolate kiss into each cookie. Let cool for 3-5 minutes.
These cookies might make you the most popular TA in your graduate program and/or the hostess with the mostess!
Enjoy!
~
Relephant Recipe:
~
Author: Pavita Singh
Image: Author's own
Editor: Caitlin Oriel