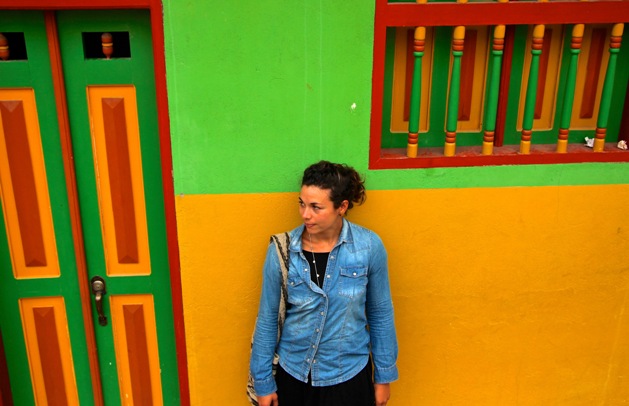 Just over a year ago, I accepted a temporary teaching position at a bilingual international school in Colombia.
Now I'm back in Toronto, Canada surrounded by familiar faces and the comforts of "home."
In some ways, it feels like I'm in the same place I was before I left. But my experiences in Colombia have taught me some valuable lessons that will help me live a healthier, happier, more meaningful life.
Lesson 1: We are not our past.
The class sat around in a circle while "José" told his story.
Everyone was crying including me. José told us that he had been bullied since grade two, especially by three other boys in the class. He couldn't take it anymore. He was thinking of switching schools so he could have a fresh start.
After he spoke, each student told José something they appreciated or admired about him. The bullies apologized. José forgave them. Everyone cried some more. A group hug ensued.
A group of 10-year-olds had committed to starting over. They rose above their past and the identities of "bully" and "victim" they'd been living in for years.
A similar process has occurred in the political landscape of Colombia, but at a much larger scale.
After nearly four years of peace negotiations, the Colombian government is on the brink of finalizing a deal with the FARC guerrillas it has been fighting since 1964. According to the United Nations, the conflict has left more than 220,000 dead and driven nearly seven million Colombians from their homes.
Colombia's efforts to formally end decades of violence taught me that clinging to past identities does nothing but cause more pain, more suffering, more violence. It is never too late to forgive, accept, more forward, re-build.
Lesson 2: Growth occurs through struggle.
"It smells like gas," I say.
The man looks at me blankly as I wave my hand in front of my nose and point to my gas tank by the washing machine. He gestures towards the gas tank and asks me an onslaught of questions in Spanish. I don't understand anything. This continues for a few minutes. I'm feeling incompetent and incredibly helpless. What am I doing here?
I type: "There's a gas smell" into Google Translate and show him on my phone. He reads it and then types something himself.
"Carbon Monoxide." I read. Is he telling me that there is a carbon monoxide leak in my apartment? Am I going to die in my sleep?
I call my friend, Jill, and ask her if she can speak to the contractor in Spanish over the phone. I hand the contractor the phone, and he explains the situation to Jill. A valve was open. Some gas did leak. I'm not going to die. Keep the windows open. The smell should go away in a couple of hours.
"Gracias. Gracias. Gracias." I say because it's all I can say. After he leaves, I call Jill back and ask her if she can set up a lesson with the Spanish tutor she'd recommend.
The only Spanish words I knew before moving to Colombia were "uno, dos, tres." At first, it was both hard and humbling to try to survive in a foreign country with so many communication barriers. The first couple of weeks, I cried a lot. I'd come home exhausted and frustrated from being both misunderstood and unable to connect with local people.
I take pride in my independence, so it was not easy for me to have to rely on strangers to help me with simple tasks like doing groceries, getting photos developed, writing e-mails in Spanish to my students' parents, and directing taxi drivers. I often thought of quitting and coming back to Canada where people spoke my language and life was a little easier.
But I didn't give up.
The struggle to navigate the world in another language enabled me to grow in ways I never expected. It taught me to be more patient with myself, as well as the value of asking for help when I need it. Now I can have a broken conversation in Spanish, which has allowed me to develop deeper friendships with people from another culture. I even registered for an intermediate (not beginner!) Spanish course in Toronto, so that I can continue to improve my language skills.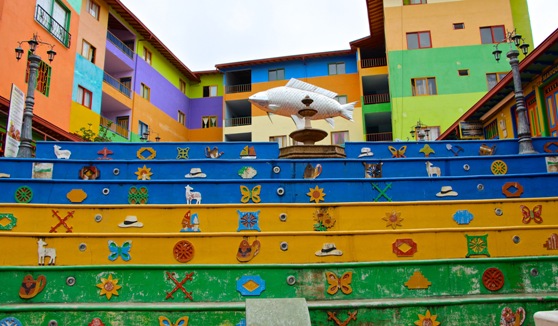 Lesson 3: Live in colour.
In Kanata, a suburb in Ottawa, Canada, just minutes away from where I grew up, there's a city by-law which regulates the colours of homes and garage doors. Basically, if you paint your exterior doors purple, you will get fined. In contrast, the Colombian towns of Guatapé, Salamina and Salento look like a giant package of Skittles exploded and painted the whole town in rainbow. Colour is everywhere.
I'm not blaming Kanata's bland garages on how I've often placed limits on my own potential. But Colombia's colourfully warm and vibrant culture inspired me to live bigger, brighter and more passionately.
So when my friend and teaching partner, Matt, introduced me to the "20 Percent Project," which he had done with his class for the last couple of years, I quickly jumped on board. It's a project which is inspired by Google's mandate that its employees spend 20 percent of their time at Google to work on a passion project, something not covered by their job description.
Following Matt's lead, I required that my students devote 20 percent of class-time learning about something that they are passionate about, something that adds colour to their lives.
The results of this project were unbelievable. My class of grade five students invented board games, wrote cookbooks, created craft books, created stop animation movies with characters and sets made out of LEGO, and built a model "Future House" using sustainable materials.
This project also inspired me to devote 20 percent of my own time to exploring my passions. I prioritized writing, travel, and living according to a healthy, active lifestyle. By learning to see the world (and myself) through a more colourful lens, I was able to see greater possibilities for my life, and inspire my students to do the same.
Lesson 4: It's okay to take care of yourself.
My first couple of years of teaching, I never called in sick, out of fear of being judged. Needless to say, when I was required to take more than two weeks off of teaching after being attacked by a wild dog in Colombia, I felt stressed out. A committed employee persists despite the pain, right?
Instead of making me feel pressured to come back to work, people from my school community came to visit me at home and in the hospital and even had food delivered to my house daily.
In Colombia, the attitudes towards self-care and rest are strikingly different than in North America. Colombia has the second highest number of national holidays in the world (after Argentina), with 18 public holidays and an average of 15 paid vacation days.
Living in Colombia helped me realize that taking care of myself is not a sign of weakness. In fact, it takes a lot of strength to say: I need help. I need time off. I need a break.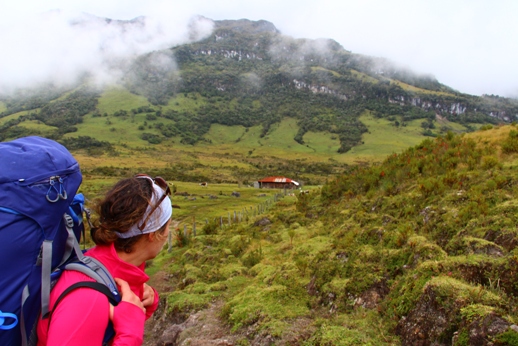 Lesson 5: Paths aren't always linear.
There's an underlying pressure in North America to follow a linear path. Go to school. Get X degree. Get Y job. Find a husband. Buy a house. We are uncomfortable with living in the moment, allowing life to unfold organically.
So when an opportunity for me to teach in Colombia presented itself to me, my immediate reaction was, "Well, maybe this would have been great a few years ago, but it's time for me to 'settle down.'"
Since I'd never been to South America, I decided to apply for the job, even though it wasn't part of my plan to start building a life for myself in Toronto.
After a second interview, the school's director offered me the position. Five weeks later, I was in Colombia.
Teaching in Colombia was something I'd stumbled upon, not something I'd planned. Instead of finding the job, the job kind of "found me." This experience taught me that sometimes it's best to accept the gifts that life gives us, even if it takes us in an entirely different direction. I feel so grateful that I did.
Author: Shannon Mullen
Images: Courtesy of Author
Editor: Catherine Monkman