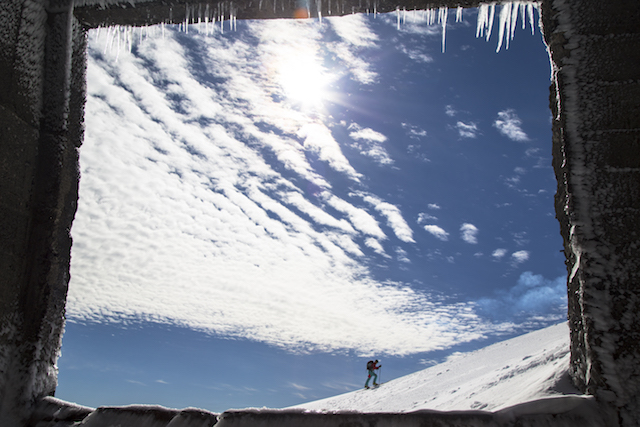 The wind was picking up velocity as I clung to the steep icy pitch, shaking in my attempt to affix my crampons to my ski boots.
Fear was coursing through my veins, so I concentrated on being methodical and focused. I strapped my skis to my pack, kicked a few solid times into the ice, looked up at the summit looming far above me, took a deep breath, and began.
At the Summit of Volcan Antuco in the Auracania region of Central Chile, the winds threatened to sweep my team of five women off of our feet. We crawled together for a quick photo, celebrating our first volcano summit together before the thousands of feet of blissful skiing to the base.
Carving our last turns by sunset, we finished out the day by starlight, hiking the remaining mile of dusty basalt back to the truck. Exhausted, yet high still on the day's endorphins, I was overcome with the elation that is unparalleled by anything other than a challenging adventure.
A year ago, I was not feeling this adventurous, nor was I feeling even remotely interested in doing anything besides crying into a bowl of popcorn while stapled to the couch watching another Netflix rom-com from the couch. Despair, heartbreak and hopelessness flooded me after being abandoned by my partner of over six years. These feelings, incidentally, may ring an all too recent bell for those still reeling from our recent election results in America.
Whether our hearts are broken from romance or societal disappointment, it is first important to allow the depth of grief, despair and overwhelming sense of loss to be experienced within us. Depending on the circumstances of the heartbreak, these emotions can also trigger childhood feelings of rejection, unworthiness and lack of self confidence.
Though difficult, it is a valuable time to allow oneself to feel all the tumultuousness of emotion, even when the pain feels discernibly physical. Grief is an uncomfortable journey, but a journey nonetheless. On every journey, there is movement forward and eventually the moment arrives when a craving emerges to re-invent oneself—to pull yourself up by the boot straps, get out there and feel alive again.
For some this may entail the ritual of a new tattoo or a name change. With the communal heartbreak of the Trump regime, it may mean a calling to start a new non-profit or rally the forces behind already established ones. The reason Eat, Pray, Love was a best seller is because so many people connected to the need for escape, the rush of experiencing new things, the desire to replace heartache and longing with rewarding challenges and adventures.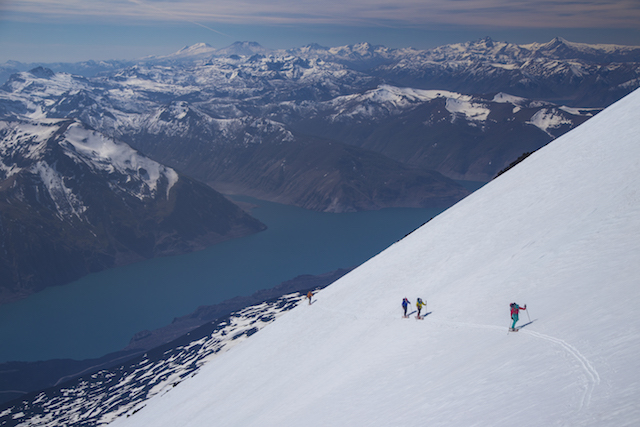 On my recent trip to climb and ski volcanos in Chile with a group of female athletes, I reflected on how many of my biggest adventures lately have been spurred on by heartache. I began my planning for my Chilean trip which was inspired by the need to escape my own pain. I pulled up stakes and moved to Jackson Hole, Wyoming following a divorce. I took a job guiding in Antarctica on an expedition ship when a soulmate chose someone else over me. Crushed with rejection and self-doubt following a failed relationship, I took up surfing and yoga in El Salvador.
The pain and loss from the recent Trump victory is still too fresh for me to know what this catalyst will lead me to, but stay tuned.
Each time that our hearts break, we are left with more cracks that allow light in and space for expansion. The re-invention of self through adventure sparks the most important ember of light alive in one's heart—that of self-love. It is time to apply this metaphor to our country as we re-invent what it means to be American and to contribute to the adventure of fighting for causes we believe in.
When we go forth and challenge our fears by pushing our comfort zones, we are focused and invigorated. The loss of endorphins from love is replaced with a renewed rush of feeling gratitude for life and our community of family and friends. Heartbreak, therefore, is a beautiful catalyst for adventure, and in our current post-election state: positive social change.
You don't have to ski volcanos or kayak with leopard seals to "cure" your heartbreak; you don't have to march on Washington D.C. or quit your job to start a non-profit, but I implore you to allow it to be your own personal catalyst. Chase the dream you've never chased, fight the fight you never had time for before, embark on the journey that will change your life and the lives of those around you.
One thing is for certain, you will fall in love with yourself all over again and perhaps America too—and what better gift is there than that?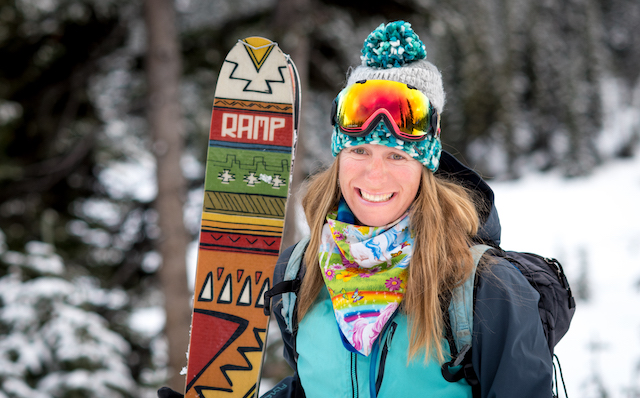 Author: Brooke Edwards
Image: Mary McIntyre ; Ken Libby
Editor: Travis May