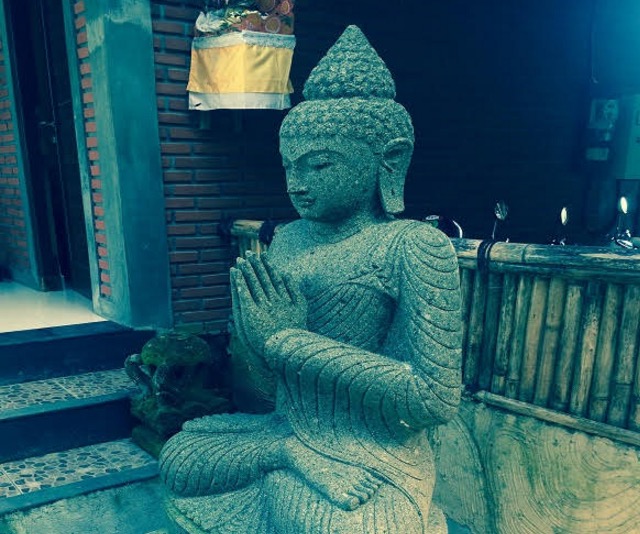 How Travel Strengthened my Mindfulness Practice.
Travel offers us the chance to be more mindful, to drop the past, accept our current experience and understand the deep beauty of simply being without striving for anything else.
Travel, if done well, offers us a number of lessons in mindfulness and living in the moment.
Letting Go
When I travel, as soon as I leave for the train, boat or plane, I have a sense of dropping all the things that tend to buzz around my mind. Attention turns to the present needs—passport, bag, tickets. My preference is to travel with hand luggage and to take the minimum amount of stuff with me. When I travel and am faced with the enormity of a historical building or the depth of a beautiful landscape, it helps me let go mentally of things going on at home. Travel offers the opportunity to be mentally light and to let go of my usual worries, concerns, tasks and schedule, which allows me to focus on the enjoyment of the moment.
Travel offers the opportunity to understand in a beautiful way that some things don't last, which isn't always a bad thing, juat a part of the way things are. On a trip to America in my early 20s, I travelled through so many places that saying hello and goodbye became a regular occurrence. When we meet people travelling, some will become friends for life but we will never forget the beautiful moments we shared with those we may never see again.
Acceptance
I don't think we can truly enjoy travel unless we accept the experience as it unfolds, particularly when it doesn't go the way we planned. I remember a trip to the island of Phuket, Thailand back in the 1990s, when I decided to get a motorbike taxi back to my hotel. I ended up hailing a guy on a bike, sidecar and all. After showing him my room key and getting on the back we started to drive very slowly through the backstreets of Phuket and then we stopped. The guy got off the bike and went to a trash bag on the side of the street and threw it into the sidecar.
I'd actually hitched a ride with the refuse collections service. What should have been a five-minute journey turned into a half hour trip peppered with rubbish bag pickups. The guy was so joyful in his task and wanted to ensure I got back to the hotel, I couldn't be annoyed or angry, I just had to laugh. Yes, it can be frustrating when tight schedules go wrong but sometimes accepting what is in front of us offers us the greatest and most memorable opportunities. The distraction or diversion can often be better than the plan.
Not grasping
I think some of the best days I've had traveling have been the quieter days on a trip where very little was planned and I just enjoyed simply being. This last summer I returned to Barcelona for a third time and had already seen so many of the cities' great sights, I was able to just enjoy some of the cities' people watching points including the Placa de Sol in Gracia. Dropping lists, schedules and expectations allows us to simply be.
Connection
Travel offers us a great opportunity to connect with others, locals and travelers alike. On a recent trip to Bali, a rice field tour detoured to the tour guide's home, which provided me a better understanding of local family life, including its struggles, and I made a new friend. It is these connections that make travel special. Travel allows us to the chance to reconnect with ourselves, to enjoy the depth of what is to be human and to trust ourselves in the present moment.
Whilst we can't always be on the road we always have the opportunity to be more mindful when we are, and to be present and more mindful in our daily lives. We can learn from our behaviour and experience when we travel and use that to add joy to our daily lives.
~
Author: Mark Turnbull
Image: courtesy of the author, flickr/Kamyar Adl
Editor: Ashleigh Hitchcock