This is a post written by YogaOutlet.com—an elephant partner. We're honored to work with anyone who is this dedicated to the environment and helping yogis green up their practice without sacrificing quality. ~ Ed.
~
We all look to find peace with our inner nature—through nature.
Our yoga mats are a place of equanimity, so in return, we should all pledge to use a mat that is gentle and green for our environment. Whether they're made from recycled bottles or all-natural rubber, eco-friendly yoga mats are sustainable and toxin-free—just the way we like them.
In an effort to pass on the good earth vibes and positivity, we've rounded up a handful of our favorite environment-friendly yoga mats. Here are our top five choices for your practice in 2017.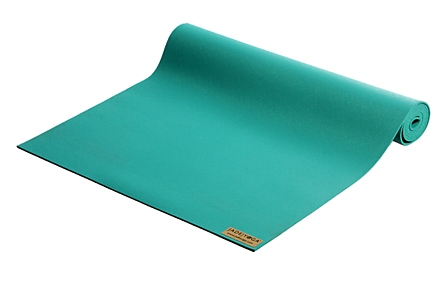 1. Jade Yoga Harmony Professional Yoga Mat.
Jade Yoga, most commonly known for their eco-friendly "Harmony" line, was the first yoga company to launch a "green" collection. The Harmony Professional Yoga Mat has the best combination of traction and stability, earning a spot on our best mats list.
"The godfather of ​eco​-friendly yoga mat​s​, we love that Jade plants a tree for every mat sold. This one is a great balance between comfort​,​ weight​, and has unparalleled grip." ~ Shireen Kiadeh, Associate Buyer, YogaOutlet.com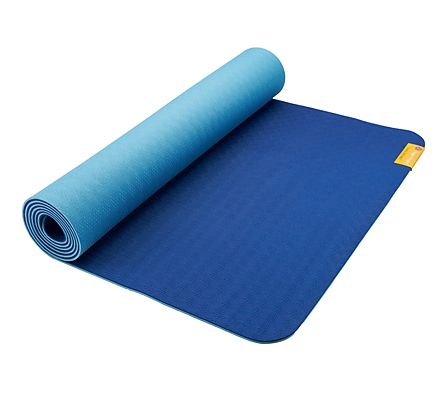 2. Hugger Mugger Earth Elements Eco Yoga Mat
This mat is light-weight, making it perfect for travel, and its beautiful two-toned color design will catch your eye. Its dry-sticky traction is optimal for grip and support. And of course, it is biodegradable and non-toxic!
"The Earth Elements can hang with the thicker mats with its superior grip, so it's worth considering if you are frequently schlepping your mat to and fro." ~ Puja Seth, President, YogaOutlet.com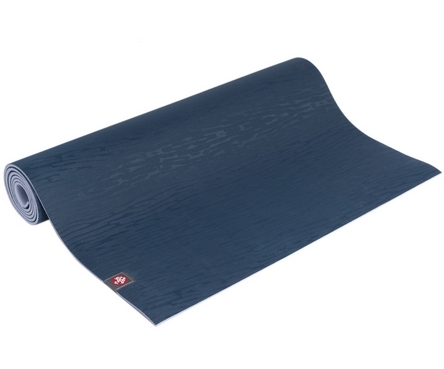 The Manduka eKO Yoga Mat takes it back to the roots of nature (literally). Made from natural tree rubber and using a unique binding process to eliminate the use of toxic glues, this mat is green to the core, and we love it.
"If you like thick and heavy, Manduka is the way to go. The eKO Standard simply has the best padding. It's also formulated to become even more grippy when it gets wet​." ~ Shireen Kiadeh, Associate Buyer, YogaOutlet.com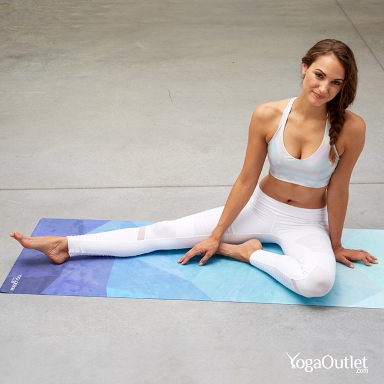 4. Yoga Design Lab Geo Blue Travel Yoga Mat
The geo design is sure to catch anyone's eye but it's the natural tree rubber base and eco-friendly water-based ink that makes everyone happy! We love that it comes with a durable carrying strap and that $1 from every purchase is donated to Urban Youth Yoga Programs!
"We just can't get enough of the geo pattern and the colors. Yoga Design Lab​ has tons of great ​designs across their product line.​ Their hybrid mat makes it ideal for a sweaty hot yoga class​." ~ Puja Seth, President, YogaOutlet.com
5. Hugger Mugger Para Rubber Yoga Mag 70"
The Para Rubber Mat from Hugger Mugger is made from natural rubber from Malaysia and Indonesia. It's natural and sustainable—but durable and sturdy at the same time!
"A great all-around mat with​ grip that require no break-in period. All rubber, great for any type of class." ~ Shireen Kiadeh, Associate Buyer, YogaOutlet.com
~
Editor: Catherine Monkman