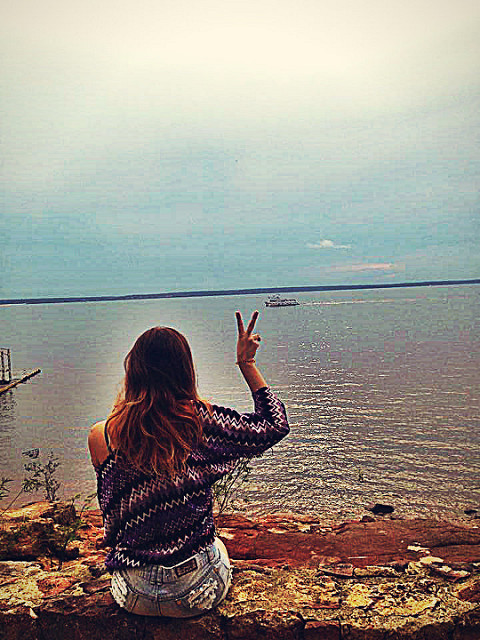 **Whether it's science or magic, if it's of fun benefit, enjoy! ~ Ed 
.
"Have you ever fallen in love with someone that you shouldn't have fallen in love with?" ~ unknown
.
On Monday December 19th, Mercury will turn retrograde in the sign of Sagittarius until January 8th, 2017.
What's interesting about ending the year in a retrograde is that there's something we missed from this last year and with hearts running so high after the Gemini full moon we saw last week—it seems that the one thing on all of our minds is love.
There isn't a person out there who can't say that they wish they didn't have their person next to them—the one who makes days just a little easier, and nights just a little hotter.
But the reality is that many of us struggle in love, and we battle against our hearts (or perhaps it's just that our hearts battle against our heads). Whatever the reason is though, many of us go to bed alone each evening with thoughts of what it would be like to have someone with us, lingering heavy in our dreams.
However, it's true what they say—it's all fun and games until someone falls in love.
Ironically, we try to protect ourselves from doing the very thing that we want the most. Either we rush into relationships, projecting our fantasies and expectations onto the other person, or we drag our heels and pretend that we are only in it for the fun. Yet regardless of which avenue is taken, it always concludes in a dead end.
We can't live as if we want love and then do our damnedest to keep it away.
There is something about this year that attempted to bring us to our soul's purpose—to someone who is an important part of our journey here in this lifetime. We've been brought closer to them, and at times, it seems we almost stumbled upon the greater meaning of everything.
Yet, it remains at bay—or maybe it's just that with those walls and moats, it could never really get to us.
Maybe we fall in love with the wrong person, but maybe we just fall in love at the wrong time, or maybe we just fall in love for the wrong reasons.
This Mercury Retrograde will be intense—not particularly with electronic communication, but more so with verbal. Our mouths won't be able to keep up with our minds, and because of that we will likely stumble around what it is we are really trying to say.
However, it's happening for a reason, because maybe we're not yet in the place to speak the truth in our hearts—maybe, our hearts haven't yet discovered the truth that rests within us.
Sagittarius is a freedom and knowledge seeker, the sign of alchemy and of creating his or her own destiny. They think about the bigger picture and the greater meaning of life—they leave no stone unturned in their journey because they want to know that when they make a decision that it's the right one.
Sagittarians like to do it the right away, with a flavor of integrity in all they do.
This is the energy that we will be finding ourselves submersed in within just a few days—and what better way to end 2016 than wanting to find the truth?
We can dismiss love, or explain it away—but in the end, sometimes it just comes down to readiness.
There is a purpose for each and every person in our lives that we meet and encounter; there is a reason that we experience all that we do. Often times we hear about everyone being either a lesson or a blessing—but what of those loves that are both?
Those loves who simultaneously challenge us, yet inspire us to greater heights?
No one ever said this love thing would be easy—they only said it would be amazing. All of these ideals and thoughts will begin to swirl through our conscious and subconscious over the next few weeks, challenging us to see if we have stayed when we should have walked away—or if we walked away when we should have stayed.
Regardless of which thoughts occupy our minds, the one similarity is that something is left unfinished. There is still a story line from this past year that the universe wants us to take a second look at before we close the book for good. Perhaps it's not even a mistake, but rather a course that needs to be corrected.
Being mindful in life and love means to live in the now as much as possible—to center ourselves and live through the simple act of being. Yet, this also means that we don't become so concerned with one path that we become stubborn if the universe presents another divergent way for us. We don't second guess the opportunities—but make the most of whatever it is that we are offered.
We open ourselves up to the universe and its signs, knowing that if we leave room for the unexpected, we may find that the plans of the divine were even better than ours.
Yet, even with this retrograde, we all have a choice. There is no one force in this world that makes us do anything—and so, we could all choose to continue on whatever path we are on. We can decide to not look any deeper or further into the issues of our hearts and love, and we can pretend that it feels like we are on the right track.
But the thing about life, free will, astrology and the Divine is that, regardless of how hard we resist, what is meant to be will always come into existence—it just depends if we are going to welcome it gracefully or do it kicking and screaming.
Maybe this is not the time for big life-altering decisions, but rather, for investigating.
Because we all have the same amount of time left until the end of the year—and it's up to us if we are going to make the most of it or hide from it.
So open yourself up to possibilities, look at what the past year has been like, especially in terms of love and relationships. If something feels undone, then give it a second look.
Because sometimes it only takes a second look to see something you've never noticed before.
.
"It's not what you look at that matters, it's what you see." ~ Henry David Thoreau
~
Author: Kate Rose
Image: Flickr/Amanda Z.
Editor: Yoli Ramazzina