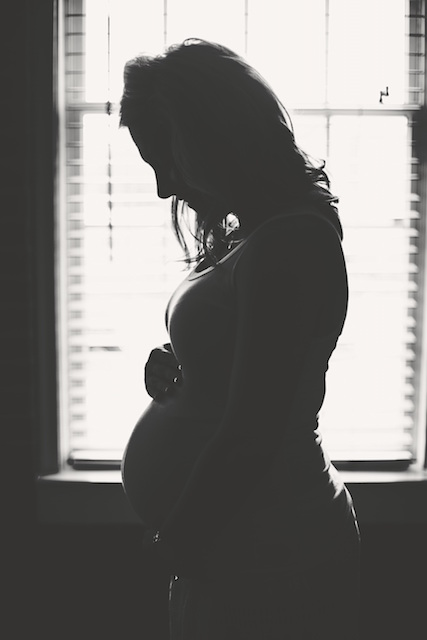 Following the election, I sat in my home with someone dear to me—a woman on the threshold of motherhood.
That day time slowed down. We allowed long pauses between us, we noted the quietness of the neighborhood, the absence of traffic in the background. We listened to the birds outside, perched on cable wires.
I watched the movement of her pregnant belly, her baby shifting beneath her skin. Though motherhood is always a great step into the unknown, in light of the political situation, I found myself especially concerned about the life of this particular mother and her little one.
My friend is growing a baby girl, set to be born on the eve of Trump's inauguration, who she will name Justice.
Justice will have a white mother and a black father, so her brown body will bear the legacy of difference and sameness, of safety and prejudice. She is the face of the future—the face so many fear.
I have wept with my friend as she lost two of her babies already, their bodies slipping out of her from miscarriage, rescued from the toilet, buried in her backyard.
The morning after the election, my friend rests her hand on her belly. She tells me she feels the baby dancing inside her. Not just kicking, but dancing. She makes sure I know the distinction, because this baby is not feeble—Justice is moving with her whole body across the realm of her mother's insides. She can hear the music playing; she responds to her mother's feelings like the tide draws back and forth with the pull of the moon.
"I am terrified," my friend tells me. "What will happen to Justice?"
She squints in the sunlight, which has inched across her face. She blinks, her eyelashes golden, fluttering wings.
I am scared, too.
Everything in my body has gone still, but this is not numbness.
This is anticipation. This is animal.
This is the pause of a lion before his hunter, the kestrel hovering in midair over the earth, searching.
This is human, the moment before breath, before movement.
The moment of discernment before action.
We are poised on the edge of a new horizon, which is also an old horizon. We sit on a history of slavery and oppression, but also a history of rising up.
And now, it is our day.
Now is our day to respond to what is before us.
And so I say:
"Justice, if you can hear me in there, please make it. Don't give up. Be brave. The time is uncertain and fraught and there is so much pain. But there are many here who will love you, who will hold your hand; many who will do our very best to stand beside you. We want you. We welcome you. You are the child who will live. You are the child who will not slip away."
~
Author: Danielle Speakman
Image: Joey Thompson/Unsplash
Editor: Nicole Cameron