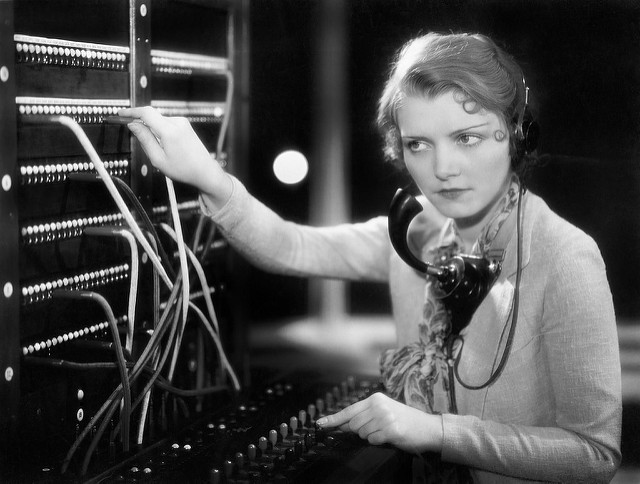 "For what it's worth: it's never too late to be whoever you want to be. I hope you live a life you're proud of, and if you find that you're not, I hope you have the strength to start over." ~ F. Scott Fitzgerald 
Throughout my life, whenever I looked into the future, certain milestones seemed so far off.
Like when I was 15 and dreamed of being 25, or when I was single and wondered about marriage and children and beyond. All of this seemed way off in the distance, like I had all the time in the world.
Life moves at the speed of light, and time does not stand still. I occasionally imagine myself trying to run after it, capture it and keep it sealed in a jar.
When I started having children, I was frequently reminded how quickly they grow up. This is an understatement—those years are a blur and at times I sit back and wonder if I actually gave birth.
When I had my third child, I really understood how quickly the years, months and days pass. I knew I had to savor every second. This is when I decided to become a full-time, stay-at-home mom.
For the first several years, I did my job without giving it a second thought. But as the years ticked by, I started wondering what's next. I started to feel unsteady, uncertain—lost.
Insomnia became an unwelcome friend, and in the middle of the night I'd stare at the ceiling and my mind would spin with thoughts: Who am I? Where do I go from here? Am I too old?
I felt paralyzed, anxious and panicky. All of these thoughts were getting in my way. I was suffering silently because I was not comfortable saying any of this out loud. I knew I was blessed to be able to stay home with my children. I knew to some I would sound ungrateful.
And then one day it happened—I woke up to two teenagers and a kindergartner. Now what?
All sorts of career ideas popped into my head. Some were far-fetched, while others seemed achievable. Becoming an independent beauty consultant, also known as a multi-level marketing/direct sales specialist, ended up at the top of my "worst" possible career aspirations. I was excited about starting something new, and even signed up for and purchased the tools and classes I needed (including the beauty consultant starter kit that came in a giant black suitcase filled with hundreds of cosmetic samples).
But the thought of keeping all those samples organized stopped me dead in my tracks. I know plenty of people who rock this career, but I knew in my gut it was not for me.
I longed to succeed at a new career, but eventually my thoughts would take over and an invisible roadblock would appear. Instead of putting one foot in front of the other and moving forward, I'd do nothing, which would make me feel even worse.
Over the past few years, I've spent a lot of time—usually in the middle of the night—reading elephant journal. The articles were like my companions during those sleepless nights. I remember seeing a write-up for their apprentice program, but would always talk myself out of it and carry on.
One night, while laying awake with my trusty articles, it appeared—again: "Join Fall 2016 Elephant Academy."
A kind of "F*ck it. Why not?" light bulb went off in my mind. I looked at the time—1 a.m. I scrolled through the application and for the next five hours I filled out every section. At 6 a.m., I hit submit and felt both excitement and happiness—two feelings I had dulled down over the years.
The truth is this: a lot of us feel stuck in a rut. And it's not all about being a stay-at-home mom either. Plenty of us feel trapped in jobs, in relationships, and in day-to-day monotony. We often find ourselves unhappy, unfulfilled and just going through the motions in life. We create invisible roadblocks in our minds and we're often too hard on ourselves. Sometimes, I imagine taking a shower and watching all of my "mind stuff" flow down the drain.
But in that moment, I knew what I had to do. I had to find the person I left behind.
And this is what I discovered:
My internal chatter is better on paper. When I dig deep, tap into and explore my raw thoughts and emotions, I give them space, and in the process give myself a voice. I can bring to life what runs through me and potentially impact others. I felt this directly when a friend recently said my writing helped her get through a challenging time.
I now know that by gathering up the courage to be vulnerable, we can create connections with others. By knowing there are others who share our feelings, we see that we are never really alone. And by confessing our feelings out loud, we are actually benefiting another human being.
The world is small. No matter our backgrounds, interests and geography, we share humanity. The apprentice program brought this to life for me when I worked with a woman in Pakistan on an article about love. The digital world is chaotic and at times manic, but it connects us in real ways that I had never experienced.
Her article conjured up feelings and memories from my youth and first young love. I found myself relating to her story even though our worlds seemed completely different. But are they? Now I know the difference isn't as great as I once thought. I've realized near or far can all be connected through our voices and words.
Look Ma, I can write. Applying for the apprentice program reminded me of deciding what major to choose in college. I've never found it easy to choose one thing; there are so many possibilities in this world. I jumped from one major to the next until it hit me one day and my fifth-grade teacher's voice echoed through my head, "You know what? I can see you becoming a writer one day." I marched right up to the journalism department and signed my name on the dotted line. That moment taught me to be the kind of person who went after what came naturally to me.
Many years later, I found myself, yet again, running down a list of other possibilities and dismissing what I already knew, what I already loved. But elephant journal brought me full circle to what I already knew and who I already am—a writer.
Author: Felicity John Odell
Image: Sam Churchill/Flickr
Editor: Nicole Cameron