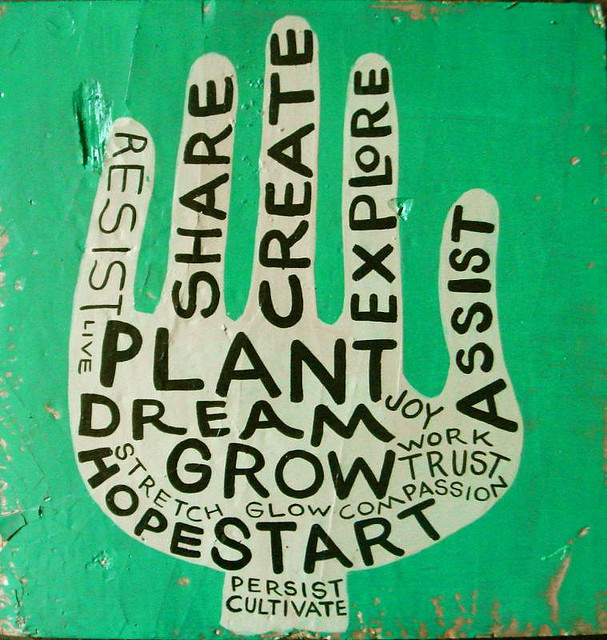 "'What is nobler,' she mused turning over the photographs, 'than to be a woman to whom every one turns in sorrow or difficulty?'" ~ Virginia Woolf, Night and Day
"I slept and dreamt that life was joy. I awoke and saw that life was service. I acted and behold, service was joy." ~ Rabindranath Tagore
~
I have spent my entire professional career providing loans to poor women.
I've constantly been amazed at their grit and tenacity in climbing their way out of poverty.
The first woman to whom I offered a loan was Anita, a woman in a remote tribal hamlet who felt she must take it to avoid serving a lifetime of hell in the company of her cruel husband who used to smoke and gamble his way through their precious and bare savings.
She did not have much else to look forward to, and expected to go on in the same miserable way all her life.
Anita was excited about what the loan might mean for her, but her husband tried to dispel what he considered her silly notions that any bank would actually help her. "I don't want to have anything to do with the bank," he said at first, with a dismissive toss of his hands at his wife, whom he felt was being taken for a ride by a charlatan banker.
Anita did come to meet me, but stuttered with fright when I first proffered the loan. Feeling desperately sorry, I asked her to believe in me. I assured her that if she made a serious attempt at properly investing the loan but still failed to generate a surplus, we would not divest her of her belongings in the way of a crude moneylender.
With a look of despair on her honest face, Anita scratched her head, did quick mental math and decided to give the loan a try. There was nothing to lose.
Her decision transformed her life, and a succession of loans put her on the pathway to prosperity. She became an elected village leader. Her village soon had a bank and a school. People started eating more nutritious food and using nets and repellents to ward off deadly mosquitoes.
That moment of epiphany was to define the trajectory of my professional life.
In serving others, we feel how similar we are as human beings, bound and interconnected as we are by a shared feeling—an emotion or an understanding of something that is often inexplicable. It is a feeling that washes away the dust of everyday life from the soul.
When asked to express in one word the key to happiness, Confucius replied, "It is altruism." And what is altruism? It is a total orientation away from self to the good of others, to the sharing of joys and sorrows of the whole world.
"I am life that wants to live, in the midst of life that wants to live." ~ Albert Schweitzer
All great men and women of history have been great practitioners of the S-factor—"S" for service to society. Albert Einstein emphasized that it is a higher destiny to serve than to rule. In the words of Marcus Aurelius, "We are made for co-operation, like feet, like hands, like eyelids, like the rows of the upper and lower teeth. To act against one another then is contrary to Nature."
If our world is to become a beautiful place, we have to get rid of the selfishness that pervades society, presides over office tables and infests our universities. Instead of the "me generation," we have to become the "we generation" so that each one of us shares in the fellowship of both pain and pleasure. We are all children of Mother Earth and thus siblings in many ways.
Deep in our hearts, most of us yearn for our lives to be useful. Faces that smile as a result of a helpful gesture we have extended provide an inner joy of an intensity that is far greater that any material reward can provide. You can have all the wealth and the health in the world, but unless you do something for the poor, you can never achieve real happiness.
If one concentrates on selfless service to others, this duty can become a deity and keep our hearts and minds pure and clean. In whatever station of life we are placed, we can do this.
It is class-less and creed-less.
Working for the poor gives us inner strength. It energizes the "feel good" hormones so that we feel love and joy pulsing through our veins. When we reach out to others, we learn of a universal human hunger—to be needed. It makes us become more accepting, less judgmental and kinder to ourselves and others.
Our faith in God and human beings is revealed in small acts of kindness, brotherhood or sisterhood in our day-to-day lives.  We don't have to go out and look for an opportunity. It stands before us all the time, and we need only to do (well) the work we have been given. If we are mothers, we should be great mothers; if we are civil servants, we should serve people with great energy, honesty and courtesy.
"I expect to pass through this world but once. Any good, therefore, that I can do, let me do it now, let me not defer or neglect it, for I shall not pass this way again." ~ William Penn
Sadly we are becoming more and more self-centered, narrow-minded and bigoted. We have certainly achieved tremendous progress, but the modern process of development has de-humanized us and erected barriers between individuals. Our actions are devoid of the emotional content that is the only glue of mankind.
The great seers and savants have emphasized time and again that even the most extraordinary attempts to serve God would remain fruitless if men were indifferent to the pain and misery of their fellow beings.
The practice of spiritualism guides us to this supreme vision. If we lack this great virtue pf service, our prayers will become empty words, rituals will become routine and the soul will become a slave of a habit. "Where the poor are taken care of, there is Thy grace seen," says Guru Nanak. "He fills pitchers and empties pitchers that are full."
Though our contributions may be small, we can perform our tasks with dignity and do it with a spirit of altruism. Our talents may not be great, but we can use them to bless the lives of others. The goodness of the world in which we live is the accumulated goodness of many small and seemingly inconsequential acts of selfless individuals who have (mostly) been guided by noble impulses.
When we are able to shift our inner awareness to see how we can serve others and make this the central focus of our life, we find ourselves in a position to understand how the work of so many insignificant and invisible people has brought prosperity to our world.
We forget that despite diversity of race, religion and ideology, people share a basic desire for peace and happiness. Each individual has to rise above his own petty goals and think of the larger humanity upon which his own individual prosperity depends.
The key is to revive all those compassionate values which are the DNA of our true nature, and cast off the artifices that we have attired ourselves in.
A unique feature of our social bond is that most of those who give will probably never meet those whom they give to. The motivation isn't because of kinship rooted in socially constructed value, shared culture or common heritage. People are not solely motivated by a desire to share direct kinship; rather, they give without condition or qualification. We give simply because it is the right thing to do.
And when we do it in an organized way, our individual gifts have much more of an impact. The first step in the process is recognizing that we as individuals have something to offer. The second step is actually offering it.
"In the end, though, maybe we must all give up trying to pay back the people in this world who sustain our lives. In the end, maybe it's wiser to surrender before the miraculous scope of human generosity and to just keep saying thank you, forever and sincerely, for as long as we have voices." ~ Elizabeth Gilbert
Author: Moin Qazi
Image: Flickr/denise carbonell
Editor: Callie Rushton