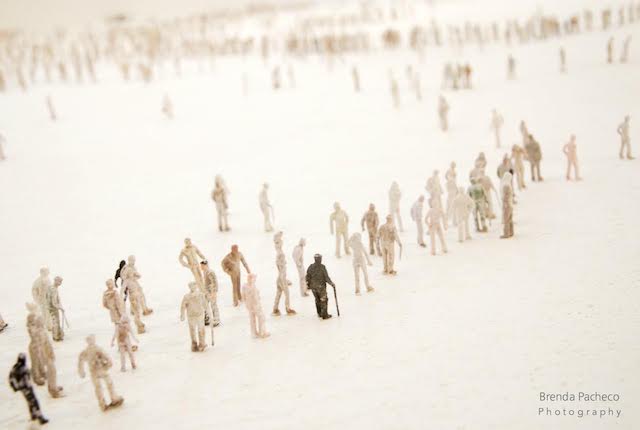 How do we create characters besides the main ones in our fiction?

 
First of all, they are waiting to be discovered. They are lining up for you, but they need a place to land. Having said that, go ahead and give the floor to these eager creatures.

1. Start writing about places. Describe an environment and create an atmosphere. If your nest feels real, your characters will hatch.
2.  Give them a name—even if you end up changing it later. In fact, down the road they may tell you which name suits them better. It's important to welcome them. If you see them leaning out, trust the reason for their appearance. They will surprise you.
3. Let them speak and wait for the results because they will take the opportunity to tell their stories and, most importantly, they will make your main roles shine.
4. By becoming the perfect channel to express other points of view and experiences, these secondary characters will challenge, educate and entertain themselves and, ultimately, your readers. Once you establish certain connections with the story and among other participants, these folks will flock to your pages like it's their territory. 
5. Because they have the capacity of revealing themselves with inspiring stories, you may feel tempted to go deeper into their lives and stray from the story you need to keep writing. So, be warned. The good thing is that you may find that some of these characters can give you enough material for other books or contents. 
Usually, a tale doesn't gravitate around secondary roles, simply because the story needs to be ignited by the collision of the main characters. In order to create a juicy plot, the author counts on their explosive or opposite traits. Other complementary characteristics can be added or removed later, along with particular aspects or events to better accommodate the purpose of the narrative. In other words, the hero or heroine can be pampered or tortured, can physically go from a spa to a dungeon, in order to satisfy the guiding thread of the story.
However, this may not be the case with the "auxiliary players." One of their advantages is that they don't require much makeup or "accommodation." They come ready and in full display. These members of the cast don't expect to look great or please anyone. All they need is a space to share a few scenes of their lives.
This last point can be debatable since some secondary characters may demand special attention or suffer transformations either by the story or to serve it. In fact, within these "lines of subordinates" there are subdivisions. Some become a sort of squires, others lend their ears and shoulders for consoling purposes or reveal themselves as a formidable dynamo.
Therefore, they should be treated with the same curiosity, the same importance and value as the principal roles, mainly because they bring color, humor, self–reflection and emotional value to the readers, and these elements alone can have a more meaningful impact that the story itself.  
~
~
~
Author: Gustavo A. González
Image: Brenda Pacheco Photography, used with persmission
Editor: Travis May