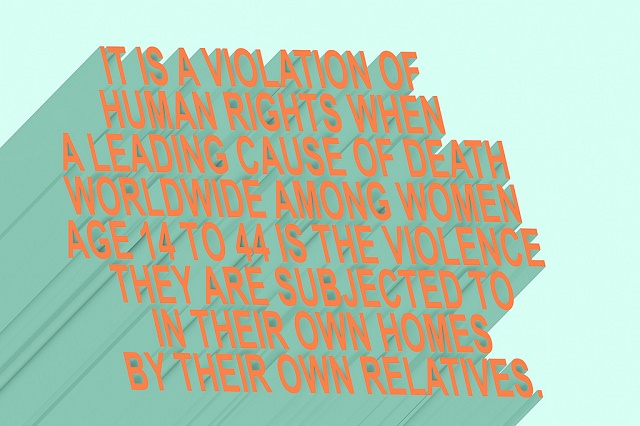 The National Post reports this today:
"On Wednesday, the Russian parliament gave preliminary approval to a bill decriminalizing domestic violence. It's part of President Vladimir Putin's push for a return to traditional family values." ~ The National Post
When I first saw the headline, I immediately thought of Russia's problems with gay rights, and I'm now adding this to the pile of reasons why I remain watchful of a country on the brink of stepping into the medieval age as far as human rights are concerned.
Since 2006, a law regarding domestic violence meted out a two-year jail sentence for domestic battery. The Post reports that according to women's rights activists, 10,000 Russian women die each year due to domestic violence.
But now, Putin is swaying under the pressure of traditionalists who say that politics should not interfere with family life. The Russian Orthodox Church points out that "beating family members is not Christian behavior," but the traditionalists say that "It is no biggie in moderation." ~ National Post
Although Putin is quoted as saying "Look, it's better not to spank children and not to cite any traditions as justification…there's too little distance between a spanking and a beating," he has recently consulted with Parliament and the process for decriminalization has begun.
The question remains: just how does Russia propose to protect vulnerable victims of domestic violence if this bill is to pass? Or perhaps "traditional values" know best?
I am left with a bitter feeling, worried about all those who will be made more vulnerable and feel more unsafe, all the women who will go to bed knowing that the law is not on their side.
Shall we stand up as a world collective and spread this news in protest of misogyny and archaic practices? We must. And furthermore, we must resist all such trends in our own political arenas. Because we are not so far from intolerance here.
So while I point the finger elsewhere, I am poignantly aware of how easy it is to slip backwards politically anywhere.
I am Canadian, but was born quite close to Russia, in Poland, when it was still under communist rule. Wife battery was the norm then, as it had been in many countries. But we know better now, and we won't stand for it. Right?
Let's make some noise.
~ 
Author: Monika Carless
Image: Flickr/Philippe Put
Editor: Yoli Ramazzina