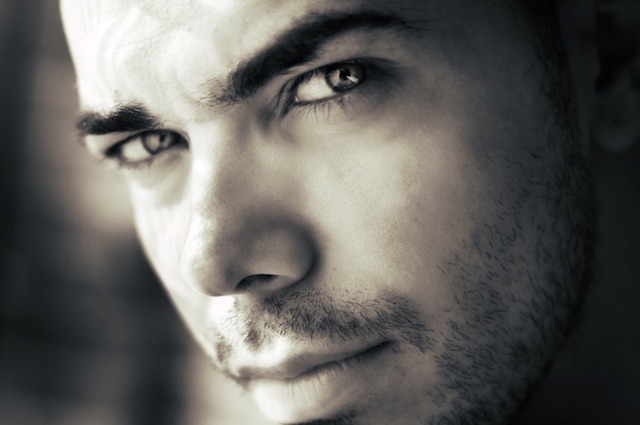 I know a man who attributes his life to these two words: "Hey, Will."
A couple of days before he heard those words, he was living in a dark apartment, subsisting off of malt liquor and frozen pizzas. Years of alcoholism and depression had narrowed Will's life to a singular point, a lonely dot that would have barely budged were it GPS trackable.
In despair, Will sought help. He went to a 12-step meeting. The following day he went a second time. As Will neared the uproarious room, the desire to shun connection and isolate struck. One dollar Celeste pizzas and Old English called. Will waivered and ultimately chose the familiar life despite the pain he knew it held.
As he skulked away and circumvented the meeting place, a man near the door called out to him.
"Hey, Will."  
Twenty years later, Will still remembers the feelings induced by that recognition. He credits his sobriety and all the good he has done in the world to that moment. The fact that another human being smiled and thought enough of him to remember his name from the day before changed everything. He went into the meeting, connected with other people who understood his plight, and got better.
Fifteen years after that moment, I met Will. He gave me his time and was kind enough to hear my incessant rambling about why I didn't need other people to get better. Deep down I felt Will implicitly understood my desire to shun connection and isolate. Over the next year, he shared his home with me and nurtured an interest in meditation that persists today.
None of this would have happened if that man hadn't smiled and remembered Will's name.
I believe every human being possesses innate healing abilities. When explored and exercised, this powerful medicine has the capability to do more good than most complex surgeries and modern chemicals. The breeding ground for disease and unhealthy behavior is loneliness and isolation. And the antidote to such a situation could be as simple as a smile and a "Hey, Will." 
When I disconnect, it is only a matter of time before life becomes unbearable. In this state I start to see everything as good or bad, as desirable or undesirable.
Once a few "undesirable" outcomes happen in a row, I really change. My gaze lowers to the space in front of my feet as I walk. I ruminate. Mental gymnastics permeate the space between my ears, and I am incapable of registering the beauty around me. Almost undoubtedly, the way out of this condition is a warm gesture from a stranger, a joke from a friend, or a conversation that deepens my connection with another human being.
I understand this dynamic now, so it is always a choice on how long I suffer and remain apart. But there are countless people out there who aren't so fortunate. They have nobody, and the difference between a life lost and a life lived could be as simple as a smile and a moment of recognition.
Like most people, I would like to leave a legacy—something that extends beyond my years and changes the world for the better. Traditionally I've hoped my stamp on the world would be concrete: a company, a book, whatever. But I have this unshakable feeling that the best thing I could ever do is be available and kind to the people I interact with on a daily basis.
The ripple effect of loving-kindness will always outpace the most magnificent individual creation.
~
I stand by the door.
I neither go too far in, nor stay too far out.
The door is the most important door in the world—
it is the door through which men walk when they find God.
There is no use my going way inside and staying there,
When so many are still outside and they, as much as I,
Crave to know where the door is.
And all that so many ever find
Is only the wall where the door ought to be.
They creep along the wall like blind men,
With outstretched, groping hands,
Feeling for a door, knowing there must be a door,
Yet they never find it.
So I stand by the door.
– Sam Shoemaker (excerpt from "I Stand at the Door")
~
Author: Christopher O'Connor
Image: SplitShire/Pixabay
Editor: Nicole Cameron