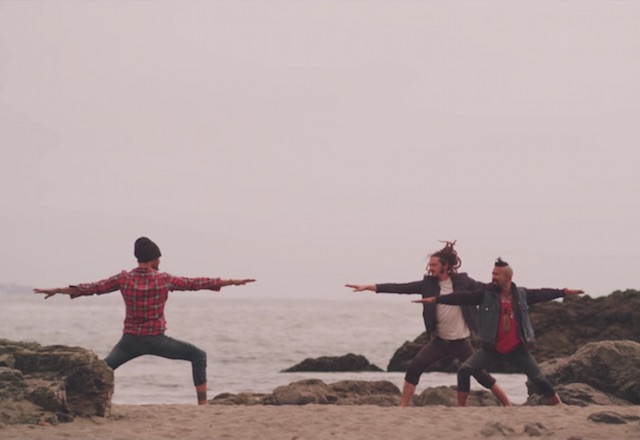 "Music is a moral law. It gives soul to the universe, wings to the mind, flight to the imagination, and charm and gaiety to life and to everything."
~ Plato
Music has the ability to take us places and affect our emotions.
And just like anything else we consume, it has a direct impact on our energetic vibration too. Because we are energetic beings living a physical human existence, we are in essence consuming anything we take into our body via any of our senses.
And it all has a vibrational impact on us.
So the only question remaining is this: Why wouldn't we want to listen to music that makes us feel good?
So much of our mental activity is subconscious, so what type of vibe do we want in there, whispering underneath our conscious mind each day?
Music can help us heal and unite—or it can keep us hateful and divided.
The choice is an individual one.
These songs carry me through the hard days and keep me going when the spiritual path seems challenging—and they bring me even higher on the great days. They bring feelings of love, unity, harmony, hope and healing, which is what I want in my reality.
I truly hope this music resonates with you and that you find a song here to uplift your vibe.
1. Xavier Rudd: "Follow the Sun."
2. Nahko Bear & Medicine for the People: "Aloha Ke Akua."
3. Nahko Bear & Medicine for the People: "Manifesto."
4. Tem Blessed: "Blessed Unknown (Remix)."
5. Trevor Hall: "Standing Rock."
6. Xavier Rudd: "Creating a Dream."
7. EarthRise SoundSystem with Srikala & Luminadi: "Metaphysical Fitness."
8. MC Yogi with Trevor Hall: "Road Home."
9. SOJA with Michael Franti & Nahko Bear: "I Believe."
10. John Butler: "Young & Wild."
11. Sandra Fay & Nahko Bear: "Creation's Daughter."
I would love to hear from you in the comments below! Please share your favorite conscious, high-vibe tunes so we can connect through our love for music.
I hope these songs made a difference in your day.
~
Author: Lindsay Carricarte
Image: YouTube
Editor: Toby Israel
~