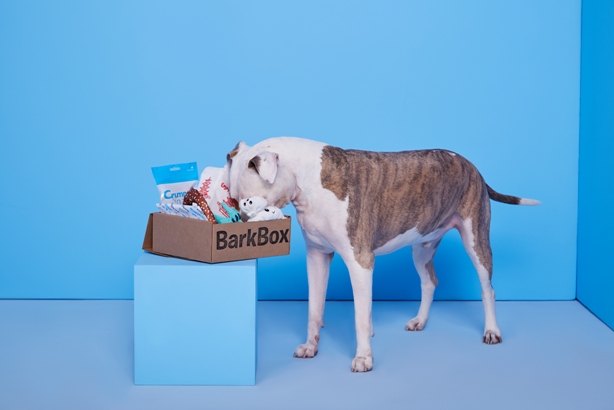 This is a post written by Bark Box—an elephant partner. We're honored to work with anyone who is this dedicated to the happiness and well-being of our furry family members, providing quality toys and treats, and making my dog wildly perform every trick he can think of the minute he sees a newly delivered box in my hands. ~ Ed.
We all know how awesome it feels to get something cool in the mail.
A check on your birthday. A box of homemade cookies for the holidays. The list goes on. And wouldn't it be awesome if you could share that experience with your dog? Trust me, it is.
How do I know?
BarkBox, that's how.
For humans, BarkBox is a monthly delivery of four to six natural treats and super fun toys curated around a surprise theme each month. For dogs, BarkBox is like the joy of a million belly scratches.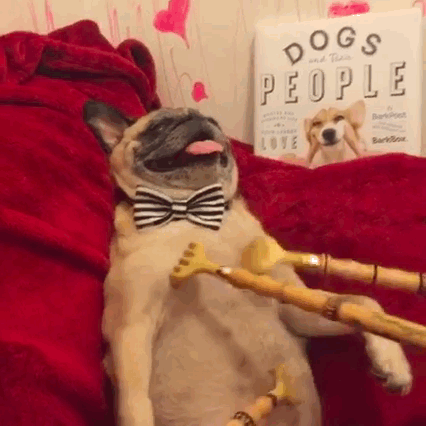 BarkBox has taken dogs pup, pup and away…
…and on wild African safaris.
It's a new adventure delivered every month! When dogs get their BarkBox, they go B-A-N-A-N-A-S!
Think about it. BarkBox comes once a month, and that's practically a whole dog year. So every time a dog gets their BarkBox, it's basically Christmas.
And the theme of each BarkBox makes for some amazing photos you can share with all your friends on Facebook and Instagram.
But I only choose the best treats for my dog…
BarkBox has nothing but respect for dogs with a refined palate. All of their treats are all natural, and made in the United States or Canada. And if your pup has allergies or dietary preferences, all you have to do is email their dog-loving customer service team at [email protected] and BarkBox will gladly accommodate.
BarkBox's tasty treats will give your dog something else to chew on between vicious tug sessions and epic games of fetch with the pawsome toys that come in each Box.
The pure joy of a new toy:
The thing that makes BarkBox toys extra special is that they're the closest thing you can get to a toy designed by and for dogs. BarkBox offices encourage employees to bring their dogs to the workplace so the pups can weigh in on product design, participate in testing and keep inspiring BarkBox's dog-obsessed experts to create toys that stimulate the ever-loving poop out of your dog. They've learned that different dogs respond to different types of squeakers and that some dogs prefer a game of fetch over a game of tug.
Each BarkBox toy offers a dynamic play experience precisely because they've been designed with BarkBox's four-legged "employees" in mind.
Yeah, but my dog destroys their toys in a heartbeat.
If your pup is a toy destroyer extraordinaire, then BarkShop has you covered.
BarkShop.com is BarkBox's sister site that lets you purchase any toys and treats from the Box that your dog ruvs, as well as exclusive toy and treat collections you'll only find on BarkShop.com. (Poo la la!)
They also have a truly unique understanding of your dog's natural inclination to tear their toys to bits. In fact, they celebrate it! BarkShop's "Destroyers Club" sees every tattered toy as an accomplishment. And they also know that your dog's style is unique to your dog, whether they're a shredder, squeaker-seeker, de-fluffer, or thrasher.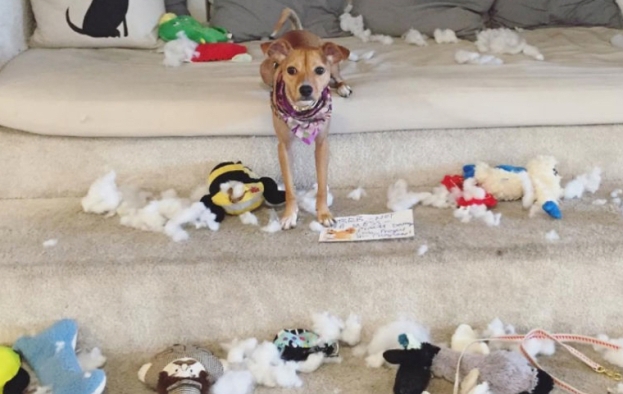 So when your dog finally crushes the living squeak out of their new favorite BarkShop toy, just take a picture and post it to #DestroyersClub or email the pic to [email protected] and earn credit toward your next purchase on BarkShop.com.
Wow! Exclusive toys, gourmet treats, and the joy of a million belly scratches?! And all that delivered right to your door. Don't you think your dog deserves an adventure?
And if you feel like you might be spoiling them too much…
Don't. BarkBox does more than just spoil your pup, they take care of homeless dogs across the nation. When you treat your dog to BarkBox, they turn around and dedicate those funds along with their time, resources, and efforts to taking care of dogs in need, giving back to the dog community, and helping dogs find their forever homes.
Last holiday season, Bark & Co raised over $40,000 with a Giving Tuesday campaign, donating $10 for every BarkBox subscription and $10 for every BarkShop purchase. The proceeds from this campaign went to seven dog shelters and rescues across the country!
How do I get one?
Head on over to BarkBox.com and start your adventure today!
~
Editor: Catherine Monkman