get elephant's newsletter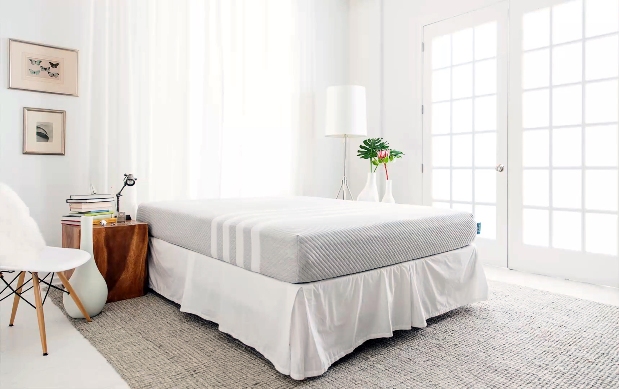 This is a post written by Leesa—an elephant partner. We're honored to work with anyone who is this dedicated to conscious consumerism, giving us free shipping (hello!), and helping us finally get a good night's sleep without having to sell our arms and legs to afford it. ~ Ed.
Spring is here and we've got the sudden urge to refresh.
The warmer temps and shining sun give us all a rejuvinated feeling and it's only natural to want to get a fresh start.
Whether you're upgrading your home, your health, or your state-of-mind, there's one surprising item that belongs on your shopping list.
Yep, a mattress.
Sleep is essential to our wellness, both mental and physical. And while some people may believe that a good night's sleep can be achieved with fancy new sheets or silk pajamas, the bottom line is that a quality mattress is what's going to deliver.
That's where the Leesa mattress comes into play.
With over 10,000 five-star reviews, the Leesa mattress is in a league of its own when it comes to combining quality, innovation, and making a difference.
Use the promo code ELEPHANTJOURNAL at Leesa for $75 off the Leesa Mattress!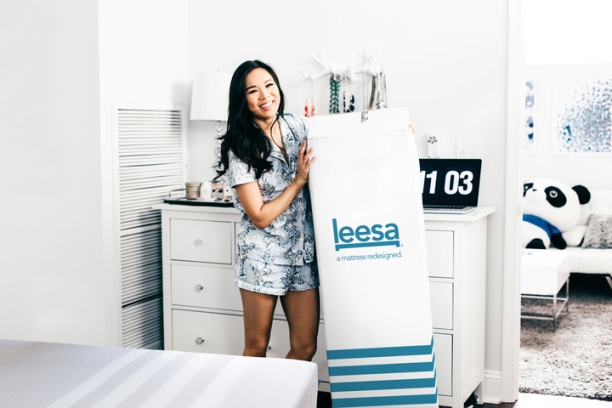 So, what makes the Leesa mattress different?
The Innovation
The Leesa mattress is 100 percent American made and delivered compressed in a box to your door. It is thoughtfully crafted with high quality materials to create what Leesa calls their Universal Adaptive Feel™. Its three foam layers provide support, pressure relief, and cooling that adapts to all body shapes, sizes, and sleeping styles.
Yes, we know, amazing!
What you feel on one side of the mattress will be different than what your partner feels, and thanks to their memory foam layer, you can completely avoid motion disturbance often caused by tossing and turning or different schedules.
Leesa's Universal Adaptive Feel™ includes three premium foam layers:
>> two-inch Avena™ foam top layer for cooling and breathability
>> two-inch memory foam middle layer for body contouring and pressure relief
>> six-inch dense core support foam for durability and edge support
The Ordering Process
Avoid awkward showrooms, period.
Life is busy—and the last thing we want to do after a hectic day, or on our precious weekend, is to roll around on an overpriced showroom mattress with a salesman standing over us.
The Leesa mattress is easily ordered online and shipped FREE to your door within days. It is compressed and delivered in a box that's incredibly easy to manage (check out the picture below). It takes less than five minutes to unbox and set up the mattress, which can be half the fun.
For those weary of ordering online, you can rest assured with Leesa's 100-night trial that allows you to over three months to decide if it's the right fit. If, for some reason, the mattress isn't for you, they will very easily arrange your refund and a mattress pick-up.
Are you ready to order one yet?
Here's where to get yours. And a bonus! $75 off when using promo code ELEPHANTJOURNAL.
It gets even better…
The Price
As with anything in life, luxury does not come cheap, yet it's something we all desire—especially when it comes to a good night's sleep. The Leesa mattress compares with brands that cost thousands more, but because they don't believe in all those unnecessary extras, Leesa's prices start at just $525.
Visit Leesa for $75 off the Leesa Mattress with promo code ELEPHANTJOURNAL!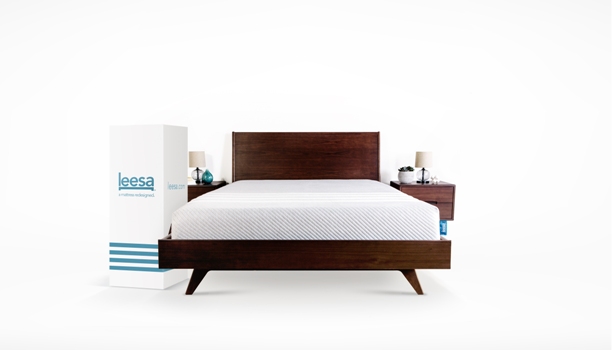 The Feel-Good Stuff
Since day one, this company has had a strong focus on their positive contribution to society. Leesa continues to inspire through their industry-leading social impact programs, and recently donated their 10,000th mattress through their one-ten program. For every 10 mattresses sold, one is donated to a non-profit organization that serves homeless and/or at-risk adults and children. And for every one mattress sold, Leesa plants a tree. In addition, Leesa is very active in the community though their one-community program.
~
Editor: Catherine Monkman