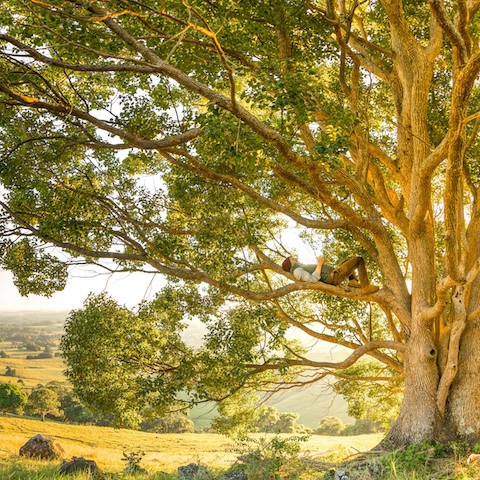 Most days, "busy" or "stressed" is the standard answer to, "how are you."
To combat increasingly demanding work schedules and busy social lives, more and more people are looking into various kinds of retreats all across the world.
There are so many to choose from, and as a yoga teacher in busy central London, I know how many of us really need some of that mythical time out—and luckily for us, there are more options than ever.
A break away from the norm can help you recharge, relax, maintain your Wonder Woman or Batman status in a zen kind of way, and even create health benefits, too. Whether it's a weekend to completely switch off, or a week in an exotic location learning something new, there is something for everyone.
However, you want to make sure you choose the right retreat so you don't go home feeling like you've wasted your time or your money.
You might love the idea of meditation but shudder at the thought of seven days in complete silence. You might want a holiday with some optional fitness classes available—not a regimented program.
So, here's the inside scoop on how to choose your next retreat, from someone who's attended and led them, and can show you the ropes to get you what you want most: Chill time.
1. Exercise. Do you want exercise on your retreat? Whether it's personal training, yoga, or group classes, consider if you want the regularity of a daily class to help you build healthy habits or something that's purely optional that you can dip in and out of.
Look into what the level of intensity is in the classes—will you be satisfied with a beginner's yoga class or do you need something more challenging? Conversely, if you're a newbie to salsa, Zumba, or circuit classes, check if the retreat is aimed at a more advanced group—this way you're not confused left wheezing at the back of the room.
2. Alcohol. Will you be given the side eye for a cheeky glass of wine, or is the atmosphere relaxed? Is it alcohol-free—which can be really beneficial for sparkling energy—or can you have as much as you like? Many retreats are a getaway from boozy holidays, focusing more on healthy food and exercise. Some discourage alcohol of any kind.
There's no right or wrong here, but you might want to consider this aspect as part of your week away. Don't be afraid to email the hotel or retreat leader and ask them their policies. A glass of local wine is very welcomed on our retreats, however attempting a half-naked pole dance after three zombie cocktails is—fortunately—not. It's all about balance after all!
3. Food. Many people find that good, healthy food is an enjoyable part of their retreat experience. If you're a bit of a foodie, you may want to ask about the food on offer: Is it included? Are there testimonials? Will there be cheese?
Some retreats offer very standard fare, others raw delights, and still others offer cooking classes. If you are visiting another part of the world, you may want to check if there will there be local food available. If there is only vegetarian food on offer, and you are a militant meat eater, you may need to choose elsewhere.
If you have any dietary needs, always contact the retreat leader or hotel before booking to make sure they can offer you what you need. Uttering the words vegan, or gluten-free are often met with confused silence—or worse, agreement, yet then being let down on arrival from some of the bigger hotels abroad. This may be easier to manage with smaller, boutique retreats who will likely ask exactly what you need and do what they can to accommodate you.
4. Location, location, location. Are you looking for guaranteed sun, a jungle adventure, or spacious mountainous glory? All of it is available and can provide a different feel to your retreat getaway. Do you want somewhere you can explore the area, or switch everything off and completely escape from the world? Consider the price of flights—a week retreat in Goa may initially look cheap, but the price shoots up when you add on the cost of the flight.
If time is a factor, you may want to stay closer to home or choose a location that is only a couple of hours away.
Do you want a large package holiday hotel deal or an intimate boutique arrangement where you meet new people and learn new things?
There are a multitude of options available, but if you consider these four points, you'll make the best choice for yourself and go home feeling fabulous.
~
~
~
Author: Jay Diamond
Image: Rob Mulally/Unsplash
Editor: Taia Butler