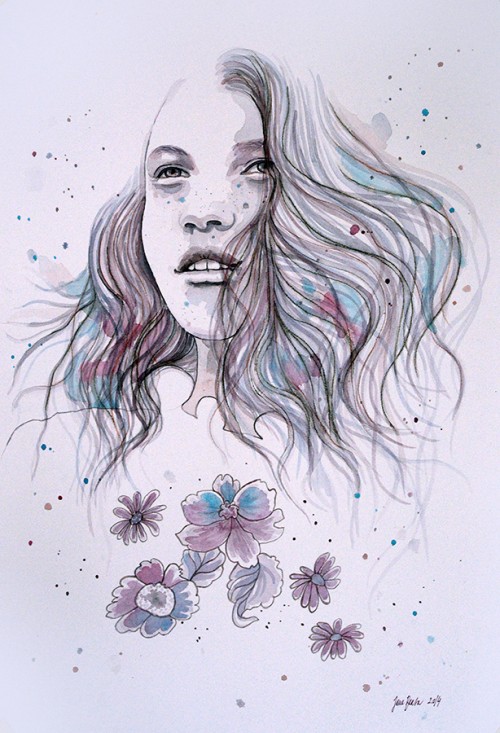 Beautiful child…
Created from the moon and the seas, and love,
Filled with magic, and dreams, and joy…
You are enough.
Your skin—golden, pale, speckled, or dark as the deepest night.
Your knees knobbed your toes long,
Your nose curved, your lips bee-stung.
You are enough.
Your legs short, your shoulders angled,
Your smile lopsided, your face heart-shaped,
Your laughter loud, your voice deep…
You are enough.
You run fast, you count slow,
You don't like words, you daydream.
You are introverted, extroverted, wild, quiet, popular, a loner,
You are enough.
You feel shame and disappointment,
Anger and regret.
Your heart breaks exquisitely—and then breaks again and again.
You are enough.
You feel small and insignificant,
Unheard, unseen, and alone.
Your courage falters and your fears embrace you.
You are enough.
You soar with wings of hope, triumph, and purpose.
Your laughter fills the spaces,
Your intentions true and aligned,
You know you are enough.
You show up as your authentic self,
Your vulnerability cloaks you.
You love with abandon and you let yourself be loved without fear,
You know you are enough.
There are times when you forget you are enough,
Times when others tell you that you are not enough,
And times when you feel like you are not enough.
Remember,
Your enough is not tied to, held by, related, or connected to, words, feelings, others, failures, or successes.
It cannot be weathered, broken, traded, stolen, or given away.
It is constant—
You are always enough.
Your beauty and kindness,
Your empathy,
Your conviction and strength
Cannot be measured—it is you,
You are not becoming—you already are enough.
You, child of the universe,
Made from the trees, the stars, and the breeze
Go with love,
For you are a wanderer, a map-maker, a rebel.
You are enough.
~
Author: Kim Jackson
Image: Jane Beata/Deviantart
Editor: Lieselle Davidson
Copy Editor: Travis May
Social Editor: Catherine Monkman