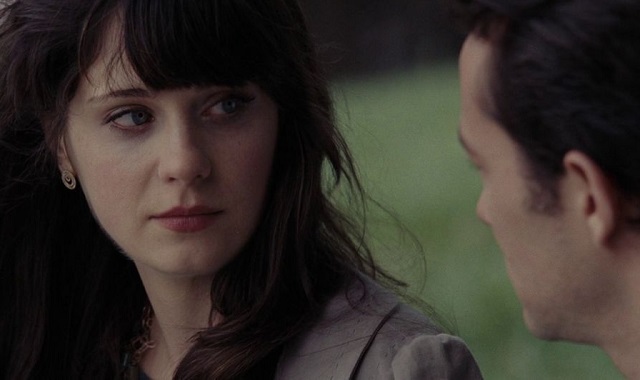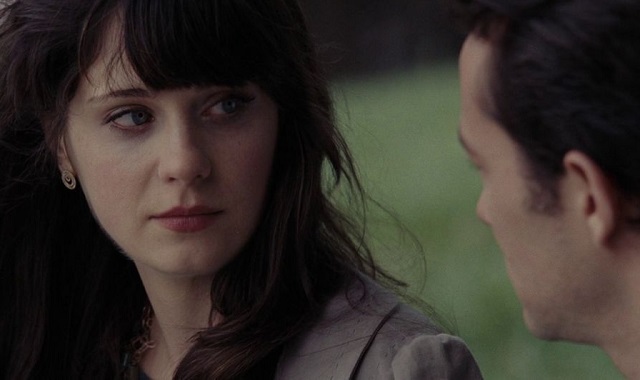 "What is love? Baby don't hurt me. Don't hurt me, no more." ~ Haddaway
~
Today marks what would have been my 10-year wedding anniversary, and I want to give myself a gift to mark the occasion.
Like walking away from my marriage, I want to step into another unknown and unleash what I am harboring so that I can move forward and maybe, just maybe, embrace the writer that still resides inside of me—the one who has taken up residence in the cave of my heart.
I used to write all of the time, until one day I just stopped.
I believe that this was the moment I unconsciously decided that I no longer wanted to know myself. I don't remember the exact day that I started to lock up my deepest thoughts and feelings, but I do know that it was approximately 11 years ago. It was around the time that I got engaged and then, shortly after, married.
Instead of writing, I relied on music and reading. I could easily find my thoughts in other people's words. Music replaced my journal and books became my solace.
Like my journey through divorce, taking steps to write again is beyond difficult. For the longest time, I didn't want to look at my marriage closely for fear of what I would find. The same goes with the words that I've been refusing to put on paper. I am afraid of what I have to say and, if I'm being completely honest, I am afraid of people's responses. I am in full resistance to the point of becoming numb. My brain hurts because everything that I want to voice is bouncing around in there.
I wish that writing was as simple as shoving a USB cord into my heart and connecting it to my computer. But it's not, so I guess I'll just have to grab one thought and begin.
When I look back on what once was my marriage, I can't even believe that it happened. (This is why I need to write; I struggle to remember.)
Everything is a blur that teeters between a beautiful dream and a nightmare. I finally woke up only to find that the highs and the lows averaged out, and my marriage flatlined.
Time of death: December 17, 2015.
Instead of writing you a novel, I offer you a Twitter-inspired timeline of our relationship:
Girl sees boy in high school. Boy does not know that girl exists. #ChallengeAccepted
Girl meets same boy at a Christmas party. Girl approaches boy. #LoveBlossoms
Girl and boy date. They are young so inevitably #ItEnds.
Girls dates different guy. #OneYear
Boy's best friend dies. They meet again at the funeral. #Foreshadowing
Girl and boy date again. Girl accepts first teaching job in Mexico. #LongDistance
Girl comes back. They buy a house together. Boy proposes. #IDo
The wife and husband embark on a quiet and fulfilling journey. #GotADog
The wife and husband want to start a family. #Excited
The wife and husband can't start a family. They put their faith in science. #IVF
Science rejects the wife and husband. #EpicFail
The wife and husband watch others get pregnant easily. #Heartache
The wife and husband give science a second chance. #Devastation
The wife and husband can't understand their fate. #Why
The wife needs to make peace with not being a mother. #Grief
The wife sets off to do months of humanitarian work in the Third World. #FindsPeace
The wife comes back. The husband is there, except that he isn't. #Broken
The couple can't pick up the pieces. #Exhausted
The wife goes one way. The husband goes another. #Goodbye
The girl attempts to reinvent herself. #NewDreams
There you have it, 20 tweets for the 20 years that I knew my former husband. I can't believe that I made it here—to a place of acceptance. After years of tears, I can smile again and sometimes that smile even makes its way to my eyes.
Don't get me wrong, the pain hasn't completely disappeared and my "to do" list still has healing sitting at the very top, but I have made great strides in moving on.
Like our quest for children, living without my husband seemed inconceivable. Half my life consisted of memories with him, and I trusted that the other half of my life would involve creating more memories together. Sadly, there came a time when the pain of staying in my marriage overrode the potential pain of the unknown. There came a time when compromise turned to sacrifice—and it wasn't fair for either of us.
There came a time when all I was holding onto was the fear of my husband finding another woman to love, someone who could become the mother of his children. I didn't want anybody else to have what I so desperately wanted, but I finally heeded James Bay's lyrical instructions: "Let it go. Just let it be. Why don't you be you and I'll be me? Everything that's broke, just leave it to the breeze."
On what would have been our 10-year anniversary, I am left with gratitude for my first (and what I really think will be my last) husband.
To him, I say: This is not the life that I wanted, but this is the life that I have, and I'm grateful that you were once a part of it. Thank you for the lessons. Thank you for taking part on a journey that was our marriage. I know that this is where I am supposed to say that I wouldn't trade what we had, what we endured, and what eventually dissolved, for a different story, but I'm not quite there yet. I'm not yet at the point where the heartache was worth it, but I can recognize that I'm a stronger person because of us.
"And in the end we were all just humans, drunk on the idea that love, only love, could heal our brokenness." ~ Christopher Poindexter
~
Author: Courtney Dunn
Image: 500 Days of Summer (2009)
Editor: Leah Sugerman
Copy Editor: Nicole Cameron
Social Editor: Catherine Monkman