This is a post written on behalf of Nubian Heritage—an Elephant partner. We're honored to work with anyone who is this dedicated to offering non-toxic skincare options, supporting global women in business, and walking the talk in the natural beauty world. ~ Ed.
~
Venture out—climb those mountains!
"Each morning you wake a pioneer; every day is a new planet, a chance to plant your feet in new soil. Your body is the most precious engine. Trust it."
I think it's safe to say we've all had those days when we suddenly realize in abject horror that we forgot to put deodorant on.
That flowery-smelling antiperspirant we're used to wearing has us tricked into thinking that maybe we can never live without it—heaven forbid someone smells us!
Well, luckily, Nubian Heritage is changing the game to help us feel confident, not only in the challenges we work hard to overcome in life, but also how we smell doing it.~
Let's start with eight tips and tricks to help transition from regular to natural deodorant: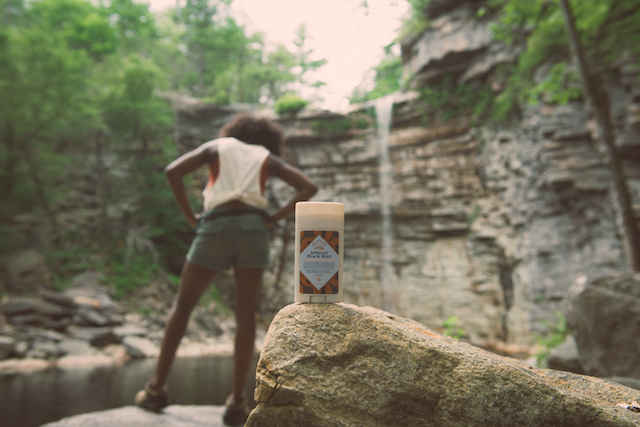 1. Wear natural fibers (organic cotton, wool, silk, etc.), and dress in layers to keep cool and comfortable. We know how it feels to have the temperature change so many times in a day—be it between the hot summer sun and the freezing A.C., or the cool mornings and the hot afternoons of approaching fall—our bodies can't help but sweat a bit when adjusting.
2. Dry off thoroughly after showering. Damp skin holds moisture and can breed bacteria and odor. Sounds a little gross, yes, but our skin is simply a living, breathing organism that needs a lot of sweet (and sweat!) nurturing.
3. Do a gentle swipe with apple cider vinegar—healthy acids in apple cider vinegar help neutralize bad bacteria that can create odor. Soak a cotton pad and wipe or dab to stop any funky smells their tracks under our arms. Be sure to patch test; usually, ACV needs to be diluted with some H20 for sensitive skin.
4. Using a mud mask on our armpits—not our faces, for once—which helps to remove dead, dry skin and impurities that can hold in odor. ~
5. Drink plenty of water to flush our system and keep ourselves hydrated. When we choose water as our main beverage all day long, our bodies are ever so happy. But we are guessin' already know this!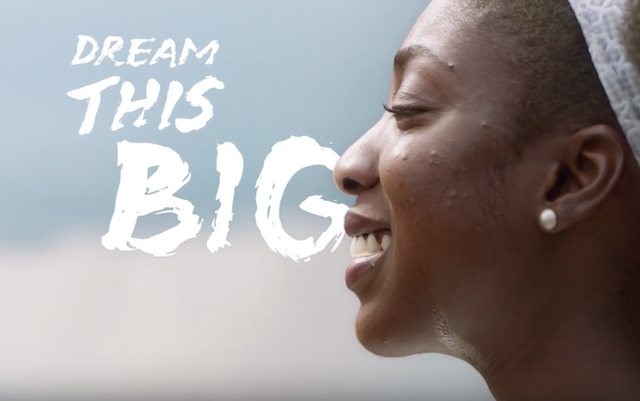 6. Eat thoughtfully—certain foods may alter the way our body odor smells, such as caffeine, alcohol, certain spices, and fried food. A natural, balanced vegetarian diet will help support healthy body functions. Many folks say that one of the best foods to combat body odor are leafy greens due to their chlorophyll content.
7. Be okay with sweating! Sweating helps your body cool down and release toxins—and we all do it anyway, so we might as well embrace it and not fight it.
8. Lastly, and most importantly, we must be patient and give our body time to adjust to a natural deodorant. If we experience more sweating after switching from an antiperspirant, rest assured that our body will adjust over a two to three week period, but of course, it all depends on how much our individual bodies need to detox. And before we know it, our own natural scent will blossom, just as it's meant to.~

Smelling good and keeping your body funk in good order, without putting harmful ingredients into our bodies, seems to be an endless pursuit for many. Dedicated to harnessing the power of ancient rituals for modern skincare solutions, Nubian Heritage is launching "Venture Out," a national awareness and educational series to help make the journey of transitioning from a synthetic to natural deodorant simple, easy, and dare we say it, fun.~

A hero video for "Venture Out" brings together the passion Nubian Heritage community share for travel, discovery, and wellness, and draws the parallel between the emotional charge of small choices, such as switching to a natural deodorant, to larger risks, such as climbing a mountain.~
Most of us haven't even had the opportunity to tap into that scent or musk or body funk that truly defines who we are on a unique level. We can probably all think of a person who smells right to us. Maybe it's a family member or a friend or even a lover, and that scent goes right along with how we think of that person.
An initial hesitation, whether it's about climbing mountains or switching to an all-natural deodorant, in climbing mountains and in switching to all natural deodorant can end with reward and exhilaration. No matter the challenge in life, starting small, and in the right way, is how we land successes. Arming our bodies with sweet, pure goodness allows us to accomplish feats we might never have thought possible. And then, before we know it, we're on top of the world.  
So let's take the leap! We never know how great the smallest change be until we try it.
~~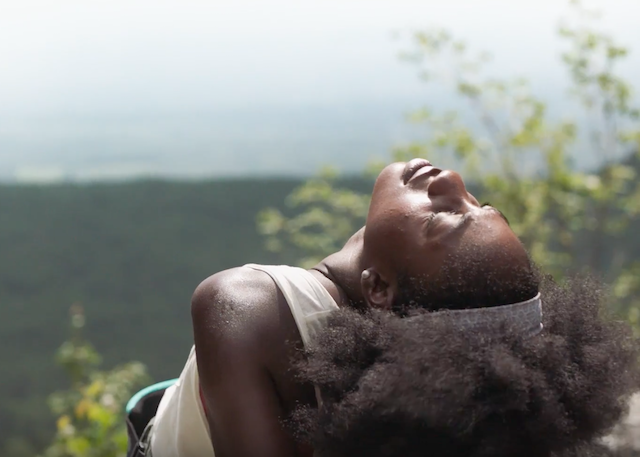 ~
About Nubian Heritage
Continuing its commitment to wellness solutions, Nubian Heritage 24-Hour Deodorants, available in seven best-selling fragrances, are aluminum-free and made with pure non-GMO glycols derived from corn. They are cruelty-free and formulated without parabens, paraffin, petroleum, phthalates, propylene glycol, silicones, sulfates, triclosan, mineral oil, gluten, DEA, and artificial color. They offer people confidence to venture out and blaze a new trail, which is exactly what the brand's founders did, 25 years ago—what more could we ask from a product that can bring so much self-confidence?
Nubian Heritage 24-Hour Deodorants are $8.99 and nationally available at Vitamin Shoppe and Walmart.
To view the "Venture Out" content series, visit Nubian Heritage at YouTube.com/NubianHeritage.
Editor: Taia Butler