"People don't think about it—they eat organic, they exercise, but they don't realize that a third of their lives is spent on a toxic mattress." ~ Clay Phipps
Most mattresses are made of 100% petrochemicals combined with other toxic chemicals. Sleeping on these chemicals doesn't seem like such a good idea especially for six to eight hours a night, every night. Foams, polyester fillings and synthetic bedding materials off-gas a whole list of chemical toxins, many of which are known carcinogens into the sleeping environment. If you are unsure how to pronounce the names of these chemicals, it is probably not good to have them next to your skin (your largest organ absorbing these toxins into your body) all night long. Cozy up and sleep tight with something better for you and our Mother Earth.⠀
We are in a world of toxic-ness, and we don't need to be, and we don't think about it.
With thanks for the tour and info to one of our awesome, actually-caring, eco #mindfulpartner Haiku Designs, we're featuring Haiku organic mattresses on our Elephant Eco Home Guide.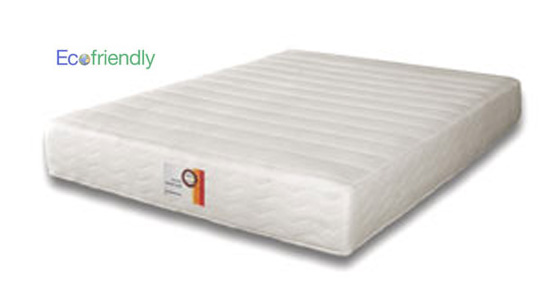 Our Sweet Dreams Progressive Comfort Mattress starts with a 6″ Natural latex foam foundation upon which are placed an additional 2″ layer of ever slightly softer Latex. This we call our "Progressive Comfort System," whereby the latex becomes softer at as it approaches the top of the mattress.
The Sweet Dreams Mattress is an all-natural, chemical-free, synthetic fiber-free mattress offering 100% Botanical Latex, as opposed to synthetic, petro-chemical latex blends. In addition, the latex is certified Organic and Chemical-Free by GOLS, the highest standard for latex production. All-natural means no off gassing of toxic chemicals into the sleeping environment reducing allergies and creating a better night's rest.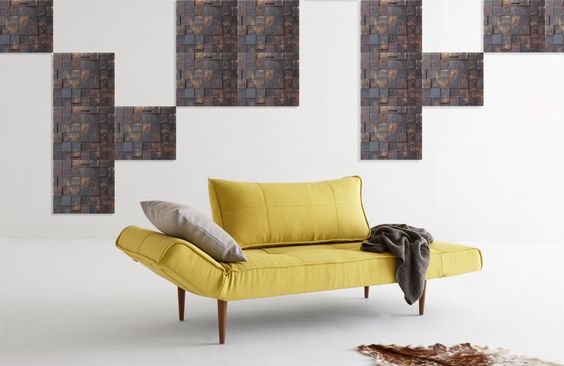 This Lucerne Daybed features the latest Eco-comfort technology composed of a sturdy steel frame, individually nested pocket springs, and a layer of Euro-Foam cushioning and natural fiberfill. In a traditional open coil spring system, springs are interwoven so that when one person sits at one end of the couch motion or movement to the other springs occurs, leading to the uncomfortable movement of rolling-together or the feeling of being bounced around.
The real benefit is a beautiful, comfortable, high-quality Euro style Sleeper sofa, with less synthetic chemicals on the surface where you sit and where you place your head. Better for your health, better for the planet.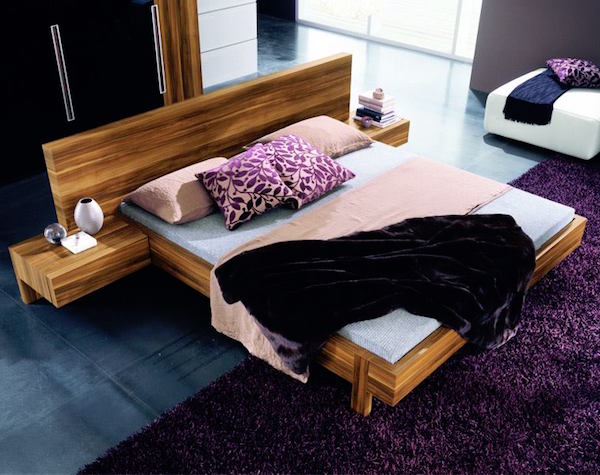 The Aston Bedroom Furniture is constructed from a special wood composite, of a blended fusion of wood and synthetic components, resulting in a durable construction that is extremely long lasting and easy to care for. Completed with a rich walnut finish. 
The Aston also has an "E-1" rating for furniture manufacturing, which is the highest rating available. This rating system—created by the European Union in Brussels—is the most stringent rating for furniture products in the world, evaluating furniture according to the amount of chemicals used in the manufacturing process, the degree of dangerous off-gassing of formaldehyde and other toxic gasses, and the source of its base-materials. Each product is then assigned a rating with "E-1" as the highest with zero off-gassing and "E-5" as the worst with significant off-gassing. There are currently no similar standards in the U.S. or in furniture from China or the Pacific Rim.
We got your social mediums right heah:
Listen: Walk your Talk on your commute or over dishes with Soundcloud.
Subscribe directly to our award-winning Youtube Channel.