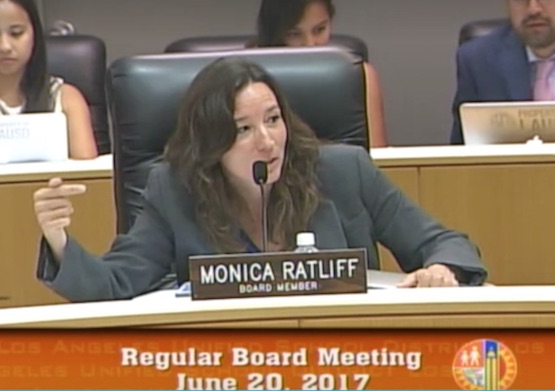 "In the first place, God made idiots. That was for practice. Then he made school boards." ~ Mark Twain
Bonus: Utah teacher fired after showing students classical paintings which contained nudity. Note: "Even crazier, he got the images from the school's own library…"
Found this travesty of School Boardism this morning in comments in another post on Reddit. This deserves widespread attention. Whether you're vegan, in school, a parent, or just care about decency, this video will give you the kind of healthy righteous anger that will turn this travesty of justice into an awakening:
Via rakfocus on Reddit:
editedit: wow thank you! my first Au! As a chemistry major I shall find great use for this ~rubs hands together~
editeditedit! Just woke up and incredible that this blew up! I just want to say for the record that LAUSD did eventually continue with that vegan lunch program and it has been rolled out to most schools, so there is a happy ending here. Also, some more legally-schooled users have informed us of the Brown act, which my or may not account for the long silence we hear in the clip from the board members. I, and I'm sure the kids, were unaware of this law – and I think it's fair to say that even under such conditions some acknowledgement and explanation still would have been basic decency (assuming it's even why the silence is there in the first place).When I watched the whole board meeting, it didn't appear that these kids had a proposition significantly different from anyone else that had spoken before, which is why the silence was so jarring. As I'm sure most of you watching the clip have already seen, it's incredibly rude the way they treat these kids, and even if they could not legally comment on their issue, they could have treated them with far more respect than they did and explained why.