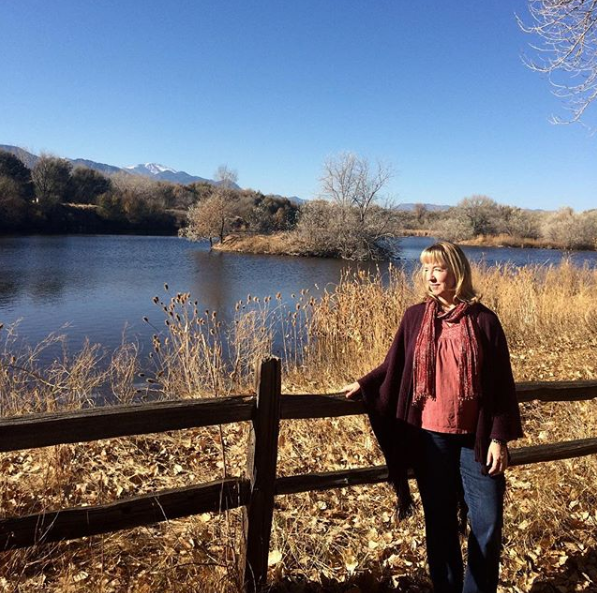 "You talk when you cease to be at peace with your thoughts." ~ Kahlil Gibran
~
Having spent a few months on the road traveling the country by myself, I had become accustomed to being alone.
The introvert in me relished the solo time, but the long driving days led to periods of isolation and sadness. When I had an opportunity to talk, well I did.
One day, when I found myself having a friendly but "too lengthy for the subject" discussion about the quality of toilet paper at a gas station, I knew I needed to seek other opportunities for conversation with people. Easy enough, right? If you are friendly and open, it is possible to meet and have discussions with people in many places.
My travels provided ample opportunities to meet people as I visited campgrounds, local and national monuments, parks, museums, galleries, music festivals, cafes, and coffee shops.
What I discovered in those conversations changed my life in a profound way.
I began to seek out and enjoy longer conversations with people, and not just to break the silence. I discovered that the art of listening was a way to get out of my own head and, for me, it has become a form of mindfulness meditation.
I first became aware of my new approach to listening during an encounter with an elderly woman I met at the Little Bighorn Battlefield National Park in Montana. I listened to a presentation and walked the grounds trying to understand the senseless loss of life on both sides and the overall brutality waged upon the Native Americans during the settling of this country. I choked back tears and continued to walk for the better part of an afternoon.
At the end of my visit, I noticed an elderly woman sitting on a bench under a tree near the battlefield. I sat down near her and attempted to collect myself. I felt a deep need to share the experience and made a comment to the woman about how my visit had impacted me.
She replied that she was from the local area and had grown weary of hearing Native Americans continue to be bitter about the past, stating that it was time to move on. I was shocked, and my usual response would have been to respond with my belief that Native Americans have every right to be angry about what happened to them.
But instead, I listened.
I sat calmly and allowed this woman to continue. She explained that she was a retired social worker with years of firsthand experience working with the Native population. I listened. I breathed. I made eye contact. I encouraged her to continue.
I came to realize that she had a deep love for Native Americans. She understood that history cannot be changed and she believed the bitterness was at times a barrier to progress. We continued to talk and I found myself appreciating her point of view and connecting with her. I shared my views and, in the end, recognized that we both wanted the same things: peace and opportunity for all.
Her name was Hazel. I left the battlefield no less sad, but feeling grateful and at peace about my conversation with Hazel. I continued thinking about our connection and recognized that mindful, focused listening had many characteristics of meditation. I decided to seek opportunities to engage in this type of communication and continue this practice.
"You cannot truly listen to anyone and do anything else at the same time." ~ M. Scott Peck
While working as an apprentice with Elephant Journal, I had the opportunity to consider alternative forms of meditation. This exercise made me realize that my newfound appreciation for good listening was my form of meditation. When others spoke, I found myself completely open—not only listening to the words but absorbing the person's presence. I made eye contact and focused in the spirit of not only hearing the words, but making the effort to understand and ensure the other party felt my listening was genuine.
I discovered that these moments of mindful listening might be small, but we can practice it with anyone we encounter. I have also learned that it isn't easy. Mindful listening requires that we be fully present. Our minds tend to wander, we dive in with advice, or we are too busy formulating our response to hear what the other person has to say.
As human beings, we have a need to be heard. When we are heard, we soften or crack open. We share from our heart and soul and admit our uncertainties and what we fear. And, we are more willing to listen to the other party with the intent to understand.
For me , mindful listening, even when I am listening to someone whose opinions are contrary to my beliefs, usually leaves me feeling peaceful and connected. I have also discovered that mindful listening results in me actually learning something and opens the other party up to hearing my point of view.
During my travels I have had the opportunity to meet people from different parts of the country with different life experiences. I have learned a few things and, in some instances where my listening has helped to create an open environment, I have received in return an opportunity to share my experience or an alternative way of thinking.
Here are a few tips for creating the best possible environment for mindful listening:
>> Start with an open, welcoming attitude.
>> Be empathetic. 
>> Give the gift of your time.
>> Use all five senses.
>> Get comfortable with silence.
>> Be the student—be curious.
>> Notice discomfort and let it go.
>> Withhold judgement.
>> Practice.
If we are going to move forward as a society and narrow the division between us, we must all start with mindful listening.
"Mindfulness means paying attention in a particular way, on purpose, in the present moment, and nonjudgmentally. Mindfulness encourages you to be aware of the present moment, and to let go of distractions and your physical and emotional reactions to what people say to you." ~ Jon Kabat-Zinn
~
Relephant:
~
Author: Dona Zavislan
Image: Author's own
Editor: Nicole Cameron
Copy Editor: Callie Rushton