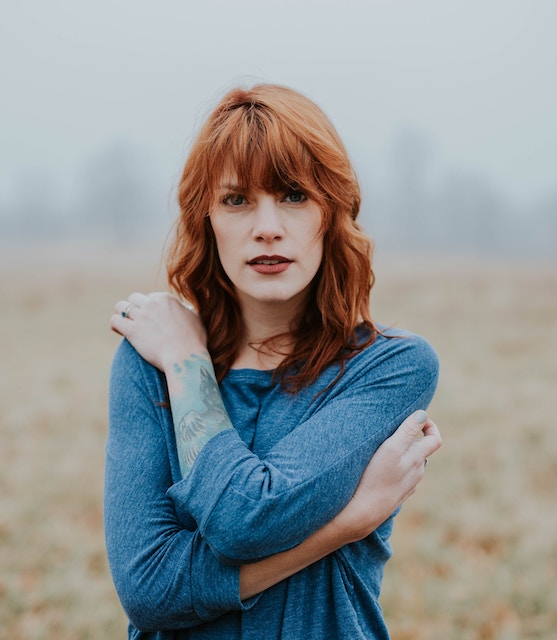 I am one of those guys who has been at the receiving end of a woman's angry and somewhat self-satisfied revelation, "You're not in love! You're just in love with being in love," more than a dozen times in my life.
I used to take umbrage at this soul deflating accusation until I reached the comfort of middle age, where I can now view my foibles and ridiculous nature with a lot more humor and quite a bit less ego.
Yes. It is true.
I absolutely love to be in love. I can't imagine that anyone wouldn't be. What could possibly be more exciting than the freshness of a new relationship, the intrigue of sex with a virtual stranger, and the serotonin-inducing texts where your name changes to "sweetie?"
All this aside, falling in love with ourselves may not be quite as much fun or instantly gratifying, but it could possibly be much more important and more directly linked to our quality of life. Face it, lovers come and go but you are not going anywhere.
There are a number of important measures we can take to ensure that we fall right in love with ourselves this February and it couldn't come at a more perfect time.
I'm only stating this on a somewhat anecdotal level, but this is the month where myself and a lot of people I know sink into the deep winter blues so far, we almost stop seeing any light or relief in sight.
Try these to kick off the most important romance you'll ever possess:
Become a hardcore journalist. Buy yourself a handful of marble composition books with the intention of keeping a solid journal for the rest of your life. If that seems like too much of a commitment, buy a bunch of notebooks and promise yourself you'll do it today with a strong option on tomorrow too.
Writers like David Sedaris always make me so envious of their foresight and dedication to this practice. Every time I read one of his books I know that he draws from an endless source of material and, more than the fact that it helps one become a more prolific writer, it is a gift we can give ourselves that shows so much self-love and self-care. It also requires only a small dent in your finances.
Make a vision board. A vision board, if you are not yet familiar, is a basic cork bulletin board where you hang up photographs that clearly signify the things in life you want to make happen. If you've ever seen the movie "The Secret," you might have heard entrepreneur John Assaraf tell a "lump in the throat" story about how a vision board featured prominently in his life.
If you haven't seen it or don't plan to see it, just get yourself the bulletin board and cut out photos from magazines or from the internet that symbolize different dreams and aspirations you have. When you are through, hang it in a place where you will see it every day. It may sound a bit like hocus pocus but there are documented stories of vision boards working in people's lives.
Check out the WBEZ Chicago/NPR podcast "Making Oprah" for the compelling story of Lisa Erspamer and her vision board that took her from a dreaming teenager, to Oprah's executive producer. You better believe there was a big photo of Oprah on her vision board.
Learn something big. Have you ever seen Billy Joel sing a ballad and wish you could play piano? Do you see yourself as a regular contributor to Elephant Journal? You have the power to make these kinds of things happen! Anyone can afford piano lessons, singing lessons, the Elephant Journal Academy or even a Masterclass with Judy Blume that will teach you how to write books for young adults. For exactly what it cost for a few lattes a week, you could be living your dreams. And that will give you way more energy than a sloppy dose of caffeine!
Take yourself to a movie. Depending on where you live, a $20 bill will get you a brilliant two-hour vacation from your life, a bucket of popcorn, and something responsible to drink. As a culture, we have a tendency to feel weird about taking ourselves to a movie; however, it makes a lot of sense in a practical way. You're going to be silently engaged by what's happening on the screen anyway, so I've always found it to be a great way to spend time with myself. Let go of the conventions and the self imposed weirdness, and give yourself this gift. You'll be glad you did.
Splurge. Have you always wanted that $150 pair of Doc Martens but always talk yourself out of it because it feels too gluttonous? Ask yourself this: if you fell deeply in love with Ms. or Mr. Wonderful, would you not spoil them with those very same boots? I know I would. There's an awful lot of truth in the cliche "you only live once." Of course, I would never suggest plummeting into unsalvageable debt to chase away the blues; but one special gift will not guarantee you a space at bankruptcy court. Just once, pull out the visa and let 'er rip!
Remember, you have what it takes to make this Valentine's Day the most special one yet. Spoil the one love you can be sure will be with you until the end of time: yourself!
It may not smack of the kind of romance we all fantasize about, but it is probably way more important.
Happy Valentine's Day!
~
Author: Billy Manas
Image: Brooke Cagle/Unsplash
Editor: Lieselle Davidson
Copy Editor: Sara Kärpänen