This is a post written in partnership with ActivatedYou™—we're honored to work with anyone this dedicated to helping us live our healthiest, happiest life.
~
Until recently, actress Maggie Q was best known for her roles in hit shows like "Nikita" and "Designated Survivor."
But now, she's making headlines for a very different reason—after women all over the country began reporting sudden changes in their health, and even their physical appearance, changes that are all extremely positive, including increased energy, brighter skin, improved digestion, and better mood.
"I️ have noticed an increase in my energy, I️ no longer deal with pains under my right rib cage after eating, I️ have less and less bloating after meals everyday, not to mention just the over all feeling of comfort and better digestion. I️ have always eaten a really healthy plant based diet, with a few indulgences every now and again. Thank you for being so vocal about your struggles. I️t wasn't until I️ heard your story that I️ felt some light at the end of the tunnel for my issues." ~ @whitneynl
So what does the 37-year-old actress have to do with this peculiar health phenomenon?
It all started when Maggie released a candid video about her decade-long struggle with abdominal bloating, fatigue, digestive problems, and mood swings.
The admission itself wasn't particularly surprising—after all, millions of women struggle with these issues every day.
However, what Maggie revealed next was completely unexpected.
If you've already seen Maggie's video, you know that today, she is virtually free from persistent stomach issues and exhaustion (and why). If not, you can view the video—and learn about Maggie's life-changing health ritual here: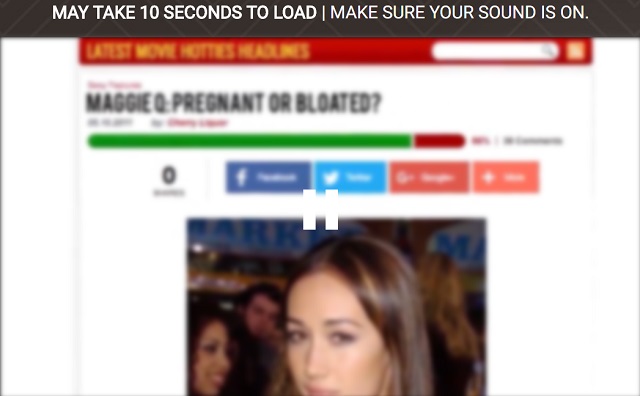 While most famous for her work as an actress, Maggie is also a humanitarian, activist for animals rights,  and a health advocate for all—in short, she's a woman on a mission. Maggie's recent struggles with her own health led her to do extensive research in the world of nutrition, and her friends will tell you she now knows more about what to do to look and feel your best than most nutritionists or dietitians.
In her video, Maggie reveals the debilitating and embarrassing health issues that eventually led her to dig so deep into the world of holistic health, and gut health in particular. She reveals her discovery of what she calls the four hidden gut bombs that are contributing, unbeknownst to us, to so many of our health woes. In fact, we're actually being actively sold these problematic foods by the food industry as healthy or even organic options.
Maggie has since partnered with Integrative Medicine Physician, Dr. Edison de Mello to launch ActivatedYou™ to share what she has learned to help people everywhere live healthier, happier lives. Maggie's message of health goes further than just our own bodies. She believes in making the connection between human health, animal well-being, and environmental sustainability. It's this message that has driven her to educate not only those around her, but to share this new health paradigm for the many.
Because the thing is, our health affects every aspect of our lives.
Whatever our plans for the year, or the long term, whether we've got our eye on that great promotion at work, or we want to run our first 10k, or take the family vacation we've been dreaming about forever, there's one thing we need to make any of those plans a reality: good health.
And living a healthy, nourished life doesn't have to be hard—because it all comes down to one simple thing: supporting our systems from the inside out.
This is why Maggie and Dr. de Mello have developed something totally unique, designed to make it a little easier for us all to be our healthiest selves ever…
However, here's what health experts want you to know before trying it for yourself:
Maggie's technique is most effective for men and women over 30. (The boost of energy it provides may not be as dramatic in younger individuals, who experience sluggishness and fatigue less often.)


~

While most people will experience a visible "belly-flattening" effect, this is not intended to replace a healthy diet or exercise.
Maggie's mission is to help others benefit from what she has learned on her journey back to vibrant and full health, and together with Dr. de Mello's she has helped develop a unique product to help us do just that. It's called Advanced Restorative Probiotic.
You see, taking a powerful daily probiotic could help completely overhaul your health—starting with your digestive system.
And since "good health begins in the gut," that could mean:
>> Enjoying all your favorite tasty foods, without triggering gas, bloating, or other uncomfortable digestive issues.
>> Improved mood and energy levels, so you can enjoy life to the fullest each day.
>> A flatter, trimmer-looking stomach, to help you feel (and look) amazing!
>> A supported, strengthened immune system to keep you healthy and strong, for whatever life throws your way.
Taking a high-quality probiotic is one of the most important steps you can take on your journey toward whole-person wellness.
And even though there are a lot of probiotic options out there—supplements, drinks, even foods like yogurt—Advanced Restorative Probiotic is one of the most potent on the market today, for three big reasons:
It's the only probiotic product on the market that uses CA technology. That means their capsules are designed to protect that beneficial bacteria until they reach your intestines. That way, they're safe from stomach acid and bile, and ready to deliver their powerful probiotic strains to the place they're needed the most: your colon.


~

Each capsule contains over 30 Billion Colony Forming Units (CFUs) of good bacteria. A high CFU count is the best way to load your gut with good bacteria. And that's key when it comes to crowding out dangerous bad bacteria, and restoring balance to your system.


~

It features 30 unique probiotic strains. Different probiotics have different purposes. That's why they've hand-picked strains to improve your energy and mood, minimize bloating, support your immune system.
That means, whatever your unique concern, Advanced Restorative Probiotic is working for you.
There will never be a "perfect time" to start something so why not now. After all, without good health, it's hard to live life to the fullest.
So whether your resolution this year is to spend more time with family, to take up a new hobby, or to travel more, it won't be possible without your health.
Here's to your happiest, healthiest year yet!
~
~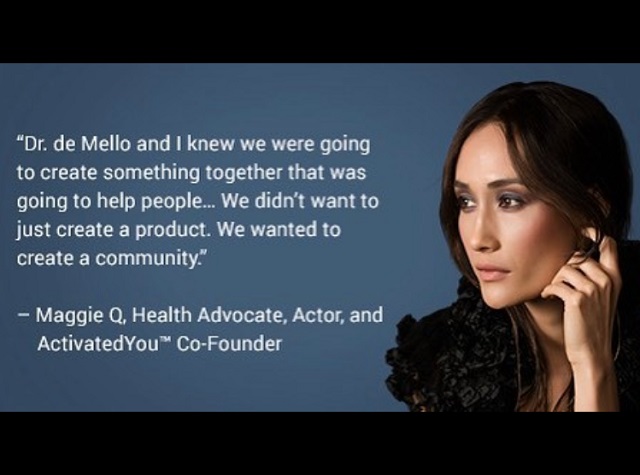 ~
Editor: Khara-Jade Warren