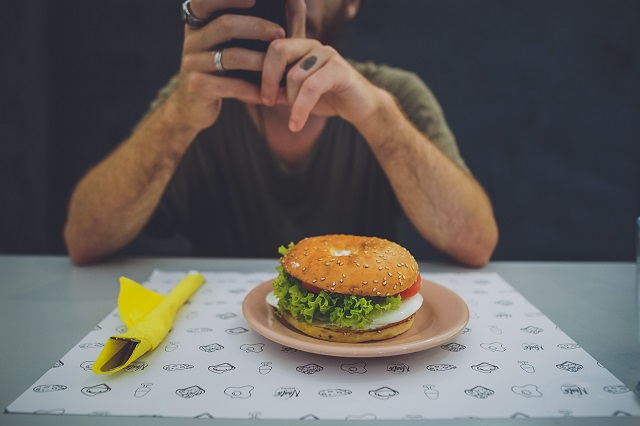 This is a post written by Gundry MD—an Elephant Mindful Partner. We're honored to work with mindful companies like Gundry MD—dedicated to helping us take better care of our bodies, and feel healthier and happier in them. ~ Ed.
~
The longer I practice medicine, the more I realize the old adage is true—we really are what we eat.
But eating to help our bodies stay healthy isn't always as straight-forward as listening to what the food or diet companies or the USDA say is good for us.
In fact, a lot of what we think of as "healthy" is in fact a disaster for our good gut bacteria, or as I like to call them, your "gut bugs."
And, I believe the primary source of all disease is the gut.
But, it's not all bad news, watch my video for three "unhealthy" foods you should be eating: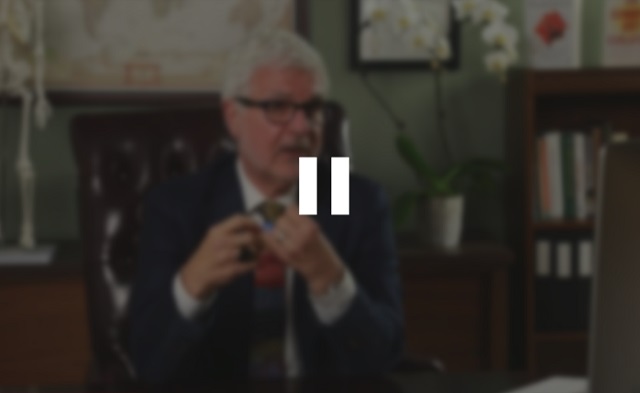 So, if what we eat is such a minefield, is there some way we can help ourselves stay healthy when our diets aren't always perfect?
The answer is refreshingly simple:
Prebiotics.
Prebiotics—a special class of fiber—are food for your "good" gut bacteria.
And these bacteria are crucial for your health, digestion, and sleep—especially during times of stress, which is so common in everyday life these days. (1) You see, there's a major nerve, called the Vagus nerve, that runs from our brain to our digestive tract.
So, the stress signal gets passed back and forth along the Vagus nerve, wreaking havoc on our bodies. (2,3)
In fact, our digestive bacteria affect all aspects of our health: digestion, metabolism, cravings, emotional health, and immune system. After all, they determine how we absorb nutrients from our food. Without these nutrients, our bodies can't run. Period.
Click here to lose weight, combat stress & turn your health around
That's why I feel that prebiotics are an essential component of a truly healthy diet. However, prebiotic foods are not always the tastiest. But if you're not a fan of eating raw garlic, leeks, asparagus, and chicory root on a daily basis, there's an easier way for you to get your necessary dose of prebiotic fiber.
You see, I worked with a high-tech nutrition laboratory to develop the most advanced prebiotic on the market:
This is my breakthrough, drinkable formula, containing five potent prebiotic ingredients. It's both sugar and artificial sugar-free, and made here in the U.S.A.
And if you want to build your own army of "good" bacteria in less than two minutes a day, this is the best way I know of.
All you have to do is mix 1 scoop of PrebioThrive into any drink of your choice, and you're done—simple as that.
It's time you experienced:
>> True stress relief
>> Smoother, pain-free digestion
>> Long-lasting energy
>> A rock-solid immune system
>> Better overall health
>> And most of all, a happier daily life
It's my professional opinion as a doctor that PrebioThrive will help you get there. But it's also my personal recommendation. You see, I've personally been taking this prebiotic every single day since I developed it. I recommend it not just to all my patients, but to my friends and family as well.
Try it yourself risk-free, you're covered by my personal 90-day satisfaction guarantee.
So, if you don't experience lighter, easier digestion, feel liberated from stress, have more energy and vitality…if you're unsatisfied for any reason at all, simply give my US-based customer support team a call and we'll give you a hassle-free refund—no questions asked.
I stake my reputation as a doctor on the quality and effectiveness of this prebiotic, and I'm confident you'll love it.
Click here to lose weight, combat stress & turn your health around with prebiothrive
~
Sources:

(1) Thomson RS, Roller R, Mika A, et. al. Dietary Prebiotics and Bioactive Milk Fractions Improve NREM Sleep, Enhance REM Sleep Rebound and Attenuate the Stress-Induced Decrease in Diurnal Temperature and Gut Microbial Alpha Diversity. Front Behav Neurosci. Jan 10, 2017; 10: 240. DOI: 10.3389/fnbeh.2016.00240
(2) Jasmin L, Wu MV, Ohara PT. GABA puts a stop to pain. Curr Drug Targets CNS Neurol Disord. Dec 2004; 3487-505. DOI: 10.2174/1568007043336716.
(3) Rhee SH, Pothoulakis C, Mayer EA. Principles and clinical implications of the brain-gut-enteric microbiota axis. Nat Rev Gastroenterol Hepatol. May 2009; 6 (5): 306-14. DOI: 10.1038/nrgastro.2009.35.
~
Relephant reads:
~
Image: Flickr
Editor: Khara-Jade Warren