This post is via R&R Resorts—Elephant's Mindful Partner. We're honored to work with R&R Resorts—they're dedicated to kind, authentic hospitality and responsible, caring tourism. Our world needs more of that. ~ ed.
~
"Travel at its best reminds us to be present where we are." ~ Waylon Lewis
~
We (all) need tourism that's not only not harmful, but actively supports vital local efforts.
Mindful travel is an oxymoron, perhaps—our carbon footprint is vast, when we fly.
We can offset by planting trees and, when we travel, we can support local. We can avoid being a "tourist" in the bad sense. We can seek out local artisans, local restaurants, local history. Skip the plastic. Try to contribute and support sustainability and social issues, locally. Listen, don't just focus on one's own pleasure, and we'll find ourselves delighted with new knowledge, new food, new experiences.
This is perhaps the closest thing to mindful travel.
Expensive, luxurious hotels and resorts are beautiful, but they are also sad, and usually go hand in hand with the kind of exploitative tourism that perpetuates inequality and causes environmental degradation. Where first-world holidaymakers enjoy a bubble of paradise, with plants and style overflowing—and across the street are poor families squatting, living in homes made of pallets and scrap and billboards.
Perhaps 100 percent mindful, eco travel doesn't exist. But, the perfect is often the enemy of the good and travel and tourism does benefit and even sustain communities all over the world, when it's done right.
R&R Resorts are proof that there is a way to do tourism in style and with a conscience.
We can have integrity when we travel and holiday—even, and especially, at an exotic yoga resort or luxurious wellness spa. We can show we care, even when we're retreating from our usual lives of day to day responsibility. Because caring is fun. It feels good to care about the roots of the places we visit, support local people, and respect the environment along the way.
This is the ideal at the beating heart of their resort, retreat, and spa family, made up of Maya Tulum Resort, Pura Vida Retreat and Spa, and their youngest sister, Dahlonega Spa Resort.
They genuinely value people, emphasize low impact and organic, and have a deep respect for locals and place. We know, because we've been there in person to check 'em out!
Our Founder and Editor-in-Chief, Waylon Lewis, together with Elephant's CRO, and one of Waylon's oldest friends, Dave Rogers visited Maya Tulum and worked and played there for a little bit, a few months ago.
These resorts are the real deal, salt of the earth antidotes to holiday excess and carelessness.

~

From the pristine beaches of Tulum, Mexico to the lush forests of the Costa Rican Central Valley to the peaceful foothills of the Blue Ridge Mountains, Georgia—these three yoga and wellness resorts are each exquisite in their own right and each maintain their own distinct character, but they all share this: authentic local roots and real human presence and heart.
The longevity of their staff members alone speaks to how central people are to what they do. Some staff members have been working with them for over 10 years, and that's practically a lifetime by hospitality standards. They are clearly proud too that their staff are such a huge and fundamental part of the Maya Tulum, Pura Vida, and Dahlonega experience. And the staff really care, because each venue is knitted into the fabric of the local community.
~
The same personal, community feeling is true of their guests. One of the staff members told us a story of how they have retreat group leaders who have been returning to Maya Tulum and Pura Vida, or Maya and Pura as she affectionately called them, for 20 years.
The most striking experience she had of this continuity and lineage in both staff and guests was when she had a new group leader request recently from someone who she remembered visiting as a child!
Not only that, they are one of the only places that is plastic-free, as far as we could tell. This is huge, and important, in a place where every walk on the stunning beach is littered with fragments, big and small, of our actions. Fish, sea salt all over the world is now full of plastic—and so are we.
Three distinct destinations in nature. A journey for your mind, body, and spirit.

~
1. Maya Tulum, Mexico
Located an hour and a half from Cancun on the sparkling waters of the Mexican Riviera, Maya Tulum honors the Mayan culture that draws people to this special place on the Yucatan Peninsula. Healing is important to the Mayans and many of the therapeutic treatments are rooted in ancestral inspiration. With the longest stretch of beachfront in Tulum, guests are lulled to sleep nightly by the sound of lapping waves.
~
~
The caring local staff of Maya Tulum invite you to experience their rejuvenating twice daily yoga classes, indulge in healthy cuisine, be pampered with spa treatments by gifted healers and therapists and spend lazy afternoons detoxing and destressing with your toes in the sand. Allow yourself to be embraced in their nurturing yet vibrant environment and feel the energy from the Mayan ancestors.
Summer in Tulum is also nesting season for loggerhead and green sea turtles: witnessing this unique and precious event is something you'll never forget.
~
"It's a rare example of practice what you preach perfected—a true eco resort where the intent was baked in from inception and refined for 25 years.
Maya Tulum's stewardship on both an eco and social responsibility level allows the visitor to relax in the harmony you hope to achieve on any travel." ~ Dave Rogers, Elephant CRO
~
~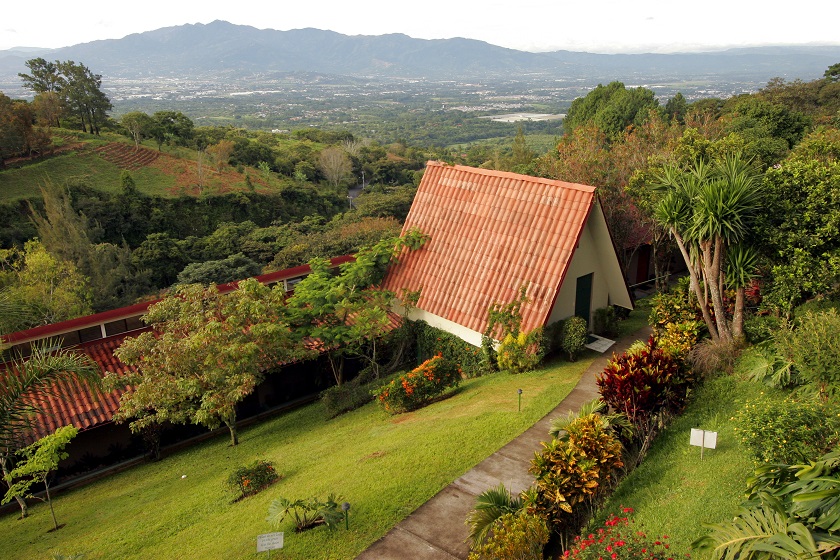 2. Pura Vida, Costa Rica
Located in Costa Rica's Central Valley, surrounded by coffee draped hills, overlooking San Jose just 20 minutes from Juan Santamaria International Airport (SJO), Pura Vida offers a variety of unique, nature-friendly accommodations with lush garden or epic mountain views, ranging from luxurious suites with wrap-around porches to A-Frame cottages and eco-chic tentalows.
Pura Vida's amazing mountain top location is a unique destination for rejuvenating yoga and wellness retreats, alone or in a group. Friendly, local staff invite guests to enjoy their four yoga halls with spectacular views, their on-site Wellness Center, heated pool, and Jacuzzi.
~
~
Summer is green season in Costa Rica, which means time to slow down with long naps, late afternoon showers, and slow, deep breaths of fragrant flowers as you wander down the lush garden pathways to a yoga class or spa treatment.
~
"My first visit to Costa Rica was amazing thanks to this incredible, healing place. The food, the people, the surroundings, the yoga was unsurpassed. Among everything I learned during my stay, I remember hearing someone say, 'This is not a resort, it is a place of healing…' I will remember my stay forever." ~ Michelle, Lake Worth
~
~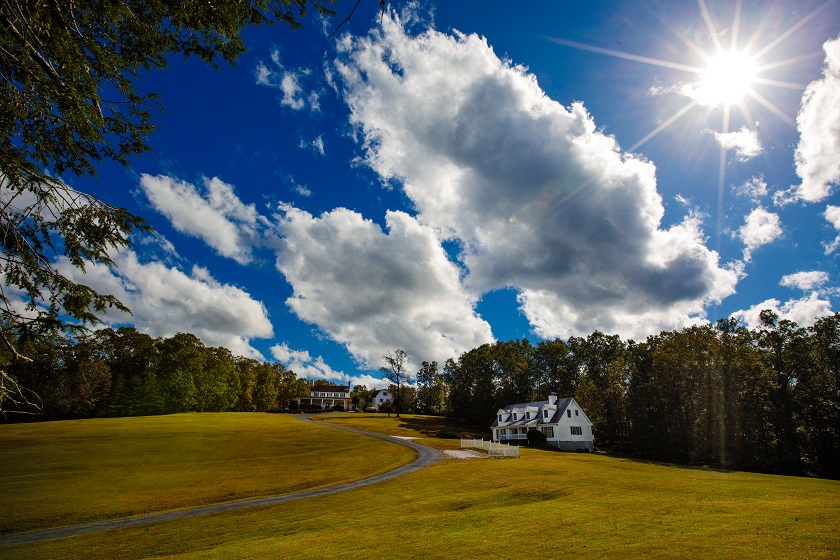 3. Dahlonega, Georgia
Nestled in the foothills of Georgia's Blue Ridge Mountains, a quick drive from Atlanta, but a world apart from the noise and sprawl, Dahlonega is an idyllic mountain retreat.
Here, you can rock on the porch and bask in mountain views. Sip herbal tea to the soft tinkle of tuned chimes. Wander through the extensive network of wooded trails. Circle the meditation labyrinth. Soak in the outdoors—literally—in a Jacuzzi at the forest's edge. Indulge in a healing massage or an aromatic body wrap. Re-balance your mind, body and spirit with a yoga practice. Nourish yourself at the restaurant with fresh, locally sourced fare. Enjoy an inviting opportunity to simply be still.
~
~
Dahlonega is well known for the first goldrush, but most people don't know just how gorgeous and unique North Georgia's terrain and attractions are. In fact, the resort is located in center of Georgia's wine region.
From wineries to waterfalls, hiking to horseback riding, this little mountain paradise offers something for every visitor—yogis and non yogis alike.
~
"This was the most unbelievable yoga spa and resort I've ever visited. Every employee, accommodation, feature, meal and view on this almost 80 acre North Georgia mountain site was breathtaking. Going back with my group of friends next year. Already reserved our spot. There's nothing they don't take care of for you. See it and you'll believe it!"  ~ Judith, Apopka
~
~
When we travel, we have a choice…

~

We can create plastic waste, fuel crime, inequality, and environmental degradation…or we can support local people and traditions, food, nature…and in so doing truly get out of our own comfort zones. And that, as they say, is where the magic is.
So next time you travel, let's forget (most of) the selfies and showboating and really dive into the now—enjoy your life, fully, and choose to help fuel, with your tourism dollars, a kinder, more conscious world.
~
~
Editor: Khara-Jade Warren