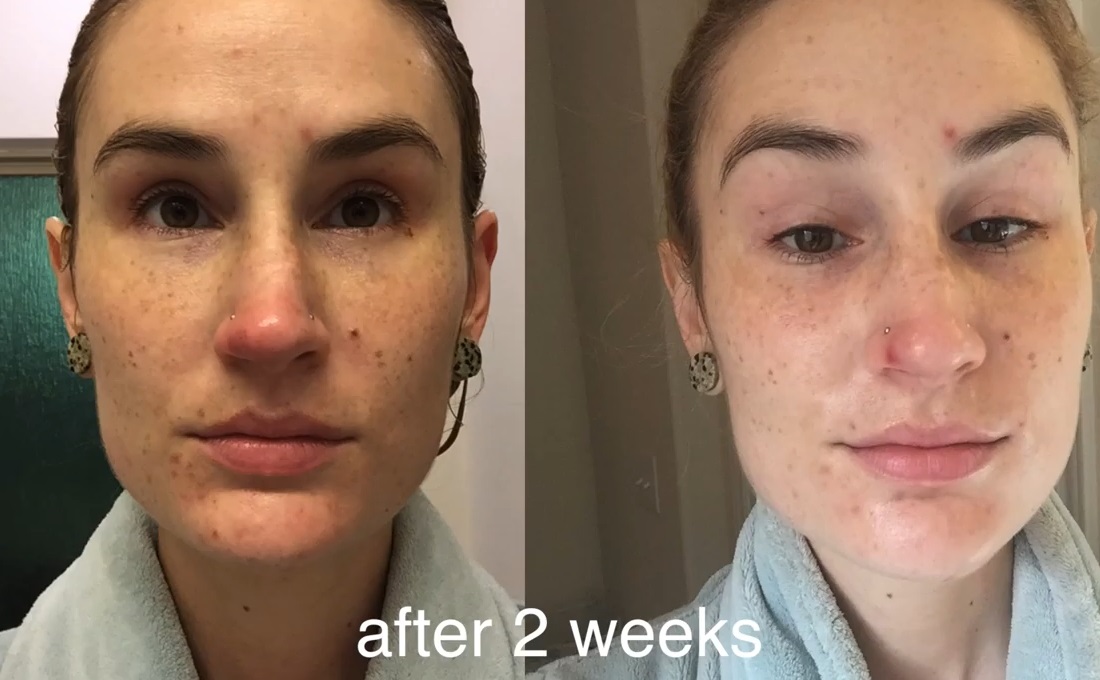 This article is offered in partnership with Mother Dirt—an Elephant Mindful Partner. They're dedicated to rethinking clean and creating products to nurture the natural good bacteria of our skin, and we're honored to share their work with you. ~ ed.
Good gut health is huge right now, but most of us have no idea that our body's largest organ also has an ecosystem—one that most of us neglect, even abuse.
Have you noticed that as a society we're "cleaner" and use more skin products than ever, yet a growing number of us have more skin issues and sensitivities than ever before?
Here's the thing:
Our skin has a microbiome just like our gut does, yet the modern world doesn't support a healthy skin microbiome. We used to have much more contact with nature, and with dirt. But, in modern times…not so much. On top of that, many skincare products deplete the beneficial bacteria that naturally thrives on our skin.
Without healthy bacteria any ecosystem will crumble, our skin's included. And, once that happens, no moisturizer or skin product under the sun (natural and nourishing or not) will work. Our skin simply cannot maintain its healthy, natural balance. Its support system just goes offline, so to speak.
So, how can we give our skin's natural balance the CPR it needs?
The answer is simple: probiotics for your skin.
Watch the full review from Kackie Reviews Beauty here:
*Bonus for Elephant readers: get 20% off + free shipping with the code: ELEPHANT20
It's actually surprisingly simple to restore the skin microbiome, so it can take better care of itself and resolve common problems that plague so many of us for years. It all starts with reintroducing and supporting the skin "bugs" that we killed in the first place through not getting dirty enough, washing so often, and throwing so many harsh products at our epidermises.
For most of human existence (until very recently), there was a peacekeeping Ammonia-Oxidizing Bacteria (AOB) that lived on the skin. Modern products have depleted this important bacteria, but it is still found on the skin of untouched aboriginal tribes whose skin is in a native, healthy state.
This AOB is also important because it consumes sweat as it helps keep the skin ecosystem in check (which means less body odor!).
One important way to improve our natural bacteria balance is to spend more time in nature and in the dirt, which I highly recommend and suggest we all do daily. But, we have so many factors working against us that—short of living completely outside in the woods—it is difficult to get enough dirt exposure in today's world.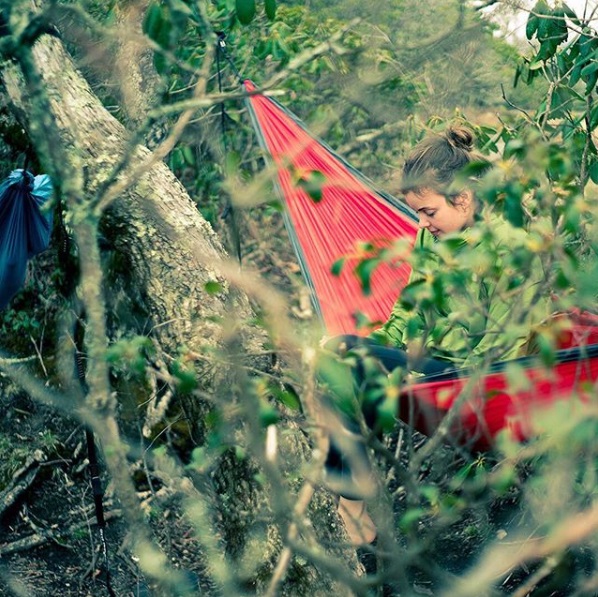 That's why I've made it part of my daily routine to give my skin the bacteria it needs to thrive.
But not just any bacteria. I researched the skin microbiome extensively and found only one product that specifically contains this AOB.
It's called AO+ Mist, from Mother Dirt and it's clinically proven to restore clarity and balance to skin in just four weeks.
*Elephant readers get 20% off + free shipping with the code: ELEPHANT20
I love it because it is great when I'm on the go. It reduces body odor and freshens the skin. In fact, 60% of users report that they can stop using deodorant after using it regularly!
Mother Dirt are all about restoring a healthy microbiome for all of us. But we can't just stop there. In addition to restoring the good bugs, we also need to maintain an environment where they can continue to thrive. So, while AO+ Mist is the live ingredient, the rest of the Mother Dirt range work to maintain a friendly, balanced environment for the AOB to do its magic.
All Mother Dirt products are…
Plant-based
>> Fragrance-free
>> Made with minimal ingredients
>> Hypoallergenic
>> Non-irritating
>> Clinically-tested
>> Allergy-tested
>> Dermatologist-reviewed
>> Good for you, your family, and the earth!
Restore your Skin's Natural Balance with Mother Dirt 1. AO+ Mist
1/4
Live probiotic spray clinically researched to restore clarity & balance to your skin in 4 weeks.
Order Now
I don't know about you, but my skin gets extremely dry as soon as the temperature drops. So dry that it cracks and tears. I've tried every possible cream and miracle oil and anti-dryness pill ever invented. I always thought that my skin just hates winter. But, since using their moisturizer and cleanser, my thirsty skin has felt hydrated and super smooth—and it's not only my face and hands that are thanking me for the swaps.
The cold weather always makes my hair so dry and frizzy. I have never been truly amazed by any kind of shampoo before (though I've always bought organic, frankly pretty pricey brands.) Mother Dirt's odorless, compact shampoo has changed my once-a-day washing routine completely. My hair feels light and natural—as if I had just washed it—even days after. And the frizz has just disappeared!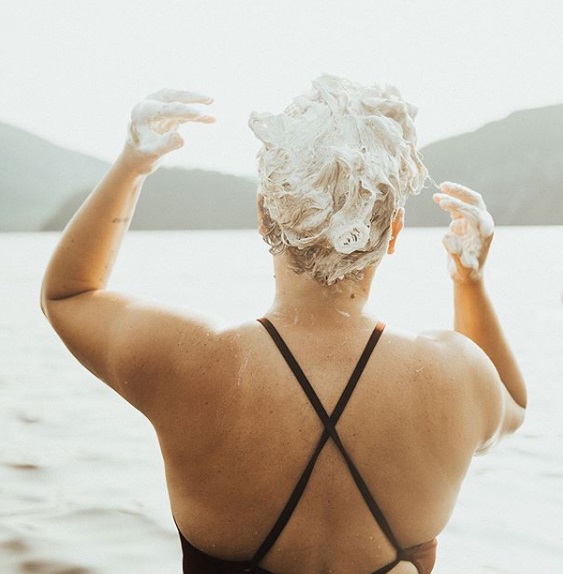 There's also a revolution happening in my armpits.
I tried Mother Dirt's AO+ Mist under my arms where I often get annoying rough and bumpy skin where I shave. (Of course, another healthy alternative is to stop shaving, but then there's the odor issue.) This is a totally personal choice, but AO+ Mist takes care of the most common pit problems, shaved or not. After only one week of using it, my skin was smooth again. And those hard-working skin bugs have opened me to the wonderful possibility of smelling like, well…me. Except the best-smelling version of me.
Bottom line: being too sterile is bad for our health. We actually need to get a little dirty, but we can't all spend our days playing in the dirt, so Mother Dirt is the best way to bring all the goodness of Mother Earth right to our skins. So soak it in, and watch the magic happen…
*Elephant readers get 20% off + free shipping with the code ELEPHANT20
Side note: Because the mist has live cultures, it is important to keep it in the fridge. Refrigerated, the product can last up to six months. On the shelf, it'll only last four weeks. Good news is that it arrives all safely stored with ice packs so it won't heat up in transit.
And full disclosure: while the AO+ Mist is an investment, it's the only one in the range at this price point ('cause: live bacteria), it stretches over a long period of time, and has performed near miracles on my face, pits and other trouble spots, so totally worth every penny in my book.
The rest of the range is super affordable and works to support all those precious good bugs to leave your skin nourished, hydrated, clearer, smoother, and more toned. I decided to buy and use the whole range because if I'm gonna invest in reviving my skin's natural microbiome, it's worth using products that are gonna preserve that precious balance.