Here's a Visual of how much was Redacted (blacked-out) in the Mueller Report.
Congress, at least, needs to see (all of) it. They've already demanded it.
But McConnell will block any action in Senate.
I am not surprised President Trump's handpicked stooge is defending him, instead of We the People.
"As it turns out, in some cases, Barr's characterizations were incomplete or misleading. The Mueller report is more damning of Trump than the attorney general indicated.
The New York Times and The Washington Post reported April 3 — after Barr's letter was released — that some of Mueller's investigators were frustrated by the attorney general's limited disclosures about their work…" ~ Washington Post

What matters is what comes next. It matters to all of us—a Democratic President could overrun our rule of law and get away with it in much the same manner.
Of note, on page 290 of the publicly available PDF. Labelled Page 78 on the actual report:
"I'm fucked." ~ President Donald J. Trump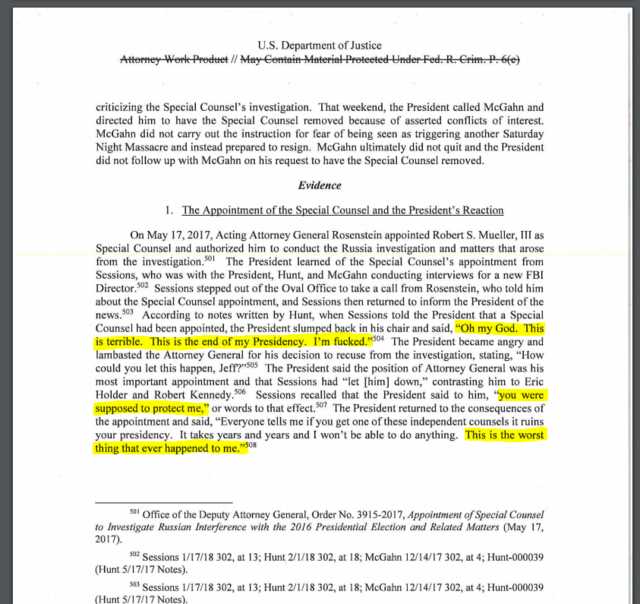 Resources, via Reddit: