Anyone familiar with "Hot Ones" on YouTube?
The premise of the show is an interview between a celeb and the host, Sean Evans, while they both eat hot wings—starting with "pretty spicy" and ending at liquid hellfire.
As the heat intensifies, they have to focus on the interview while every opening on their face is drooling in pain. Some weather it better than others. Right now, they're doing a home/distanced version due to the pandemic.
I don't watch it often, mostly because people torturing themselves with food seems unappealing, but I find Drew Barrymore intriguing, so I clicked when the episode was recommended to me.
Respectfully, Evans eats whatever the guest will, and for this episode, he and Barrymore chowed down on some vegan wings, which is (or will become) obviously appropriate.
At the end of the interview, Sean's last question for Drew was related to a film project she'd made about rescuing whales. He asked her what was most special about whales.
Now, I was thinking she'd say something about their song, their communication. Or, maybe she'd comment on their sheer, majestic size and grace. Perhaps something about how they mother their young.
But she said she loved their barnacles.
I quote:
"The barnacles on whales is what I love. Because human beings have scars and marks and life upon them. And when I see those barnacles on those whales, it reminds me of wrinkles, and life, and how beautiful it is to have these badges all over your body…"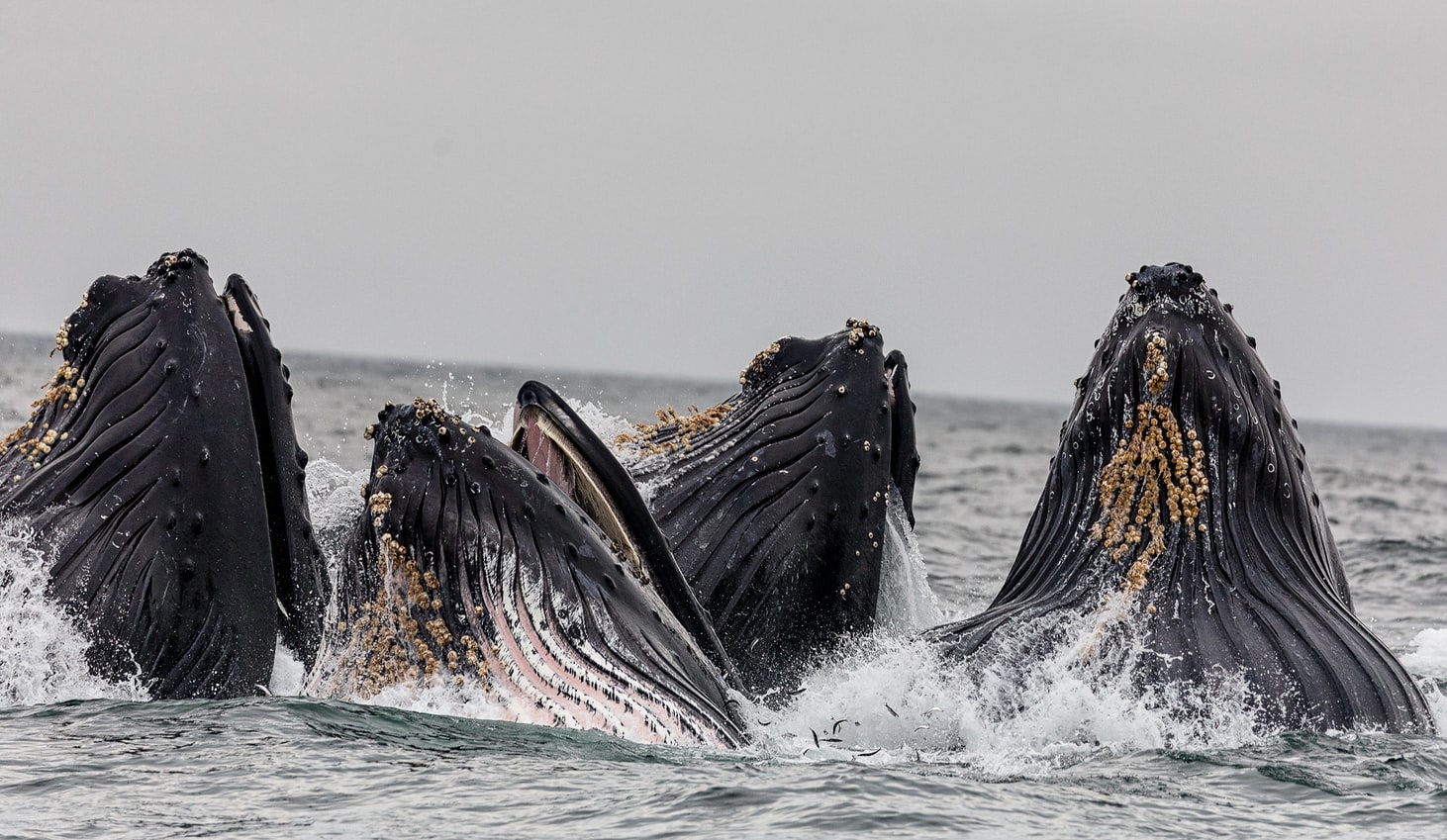 ~
Why did hearing this choke me up so much?
I guess I've got my own fair share of barnacles, like anyone does, and it's so hard, sometimes, to see them as honors rather than flaws. Emotional barnacles, physical ones—I'm always trying to cover them up.
And it goes deep into my sense of self-worth. It plays into comparison, into what risks I'm willing to take in my life, into how much of myself I'm willing to let show. Being ashamed of my barnacles, I've chained myself to the bottom of a dark, cold ocean, alone.
So her words—I don't know, man—the emotion just came pouring out.
She'd essentially cut those chains for me. I thought of every elder in my life who I love and respect, and of their barnacles, and how not only do I not dislike their barnacles, I feel appreciation for them. My grandma's arthritic, twisted fingers on the softest hands you'll ever feel—from all of the washing and caring and working (and perogy-making) she's done through the years. A friend's 65-year-old mom who doesn't let her few extra pounds stop her from living life like she's young and hot. Another friend whose traumatic life lessons have made her wise beyond her years, and also incredibly sensitive and intuitive. My dog who kisses me like his breath doesn't come from the deep depths of hell—okay maybe not that last one.
Anyway, you know what? It's time to love the hell out of these barnacles, these badges.
Sure, my baby-smooth, unmarked, 20-year-old skin was beautiful. My thin, strong body was celebrated. I was far less emotionally scarred, but also far less emotionally wise.
Aging is a goddamned privilege, whether you've done it slow and steady, or you're young but have far more scars and badges than most at your age.
And in Buddhism, this is referred to as maitri: loving-kindness, and making friends with yourself.
So if you're 15, in your 20s, just turned 30, 40 like me, or 70 and still, after all those years, giving a damn about all the wrong things, a message to everyone: be like Drew Barrymore and make friends with your barnacles.
~