A week ago, we said goodbye to our beloved Sonny.
We adopted Sonny as a kitten from the Winnipeg Humane Society nearly 14 years ago. I like to think he chose us—he certainly chose my oldest son, Zach (at the time, 8 years old), when, from all the kittens, he climbed right over toward Zach, got in his lap, and stayed there.
When we adopted Sonny, we also adopted a much older cat named Shady, who sadly passed away a few years ago. That was the deal for our family—if we were going to get a kitten, we were also going to provide a home for a senior cat who would otherwise be destined to stay in the shelter until he was euthanized.
So, we're no stranger to pet loss, and I've lost childhood pets, too, but Sonny's death has hit us harder than ever.
Sonny gave us nearly 14 years of love. He was a chill, friendly cat. He'd make friends with anyone—immediately. All of my friends and family had at least one hilarious story to tell about Sonny's antics that involved them personally. He loved attention. He loved food. He loved the outside.
I originally did let our cats roam the neighborhood. (I know, I know.) The thing is, I grew up in small towns where it was normal and expected for cats to be indoor/outdoor. I simply followed my upbringing. Everyone who lived near us knew Sonny and would comment on what an awesome cat he was. Kids we didn't know, but who somehow knew Sonny by name, would walk up to the front steps, where he was often lounging, to pet him and say hello. Apparently, he'd found a few open windows in the apartment building right next door, and would make guest appearances in someone's third floor apartment after climbing the outside stairwell, much to the delight (or dismay) of our neighbors. We only ever heard about the delight, though, to be fair.
But we learned our lesson when Sonny got lost. We were panicked—knocking on doors, calling all the shelters, putting up posters, calling his name around the neighborhood, and searching under doorsteps and in nooks and crannies long after the sun had gone down. He turned up in another apartment building a week later and a block away—he'd been there the whole time, visiting all the residents, until one saw our poster about a lost cat and called to let us know. He hadn't missed us at all—going from apartment to apartment, getting treats and pets—from what we were told. That's typical of Sonny. Not lost…just making friends.
Of course, we then realized how irresponsible it was to let our cats roam like that, for many more reasons than having a lost cat, and kept them indoors. I still struggle with that. I know it's safer—for the cat, for the wildlife, for our neighbors' gardens—but our cats seemed so much happier and healthier when they could be outside. My dream was to buy a house so I could build and attach an extra-large "catio"—an outdoor patio enclosure, accessible from a window, so the cats could safely enjoy the outside any time they wanted. (Side note: we did try the harness and tether thing—that was a disaster.)
Sadly, my dreams of a home and a catio hadn't yet been realized before Sonny had to leave us.
We went to multiple vets, had tests and blood work done, and tried multiple remedies—but in the end, he was sick and suffering, even though we didn't know why. His symptoms were gradual, but much more pronounced toward the end. He stopped using the litter box and (sort of) used puppy pads instead, but sometimes he'd get himself covered in his own pee and needed regular baths and wipe-downs, which he hated. He'd lay in front of his water bowl and gulp water like he'd been in the desert, but there was no evidence of kidney disease or diabetes. He was in pain, even with the pain medication prescribed by his vet. He wasn't himself anymore and he slept way more than usual. We had to have him shaved into a lion cut (he's a large, long-haired beast) because he wasn't cleaning himself anymore and would get so matted, even with regular brushing on our part. He'd stopped eating much at all and was losing weight.
He wasn't okay.
And we struggled with when the right time was—because sometimes, it seemed like he might have more time left: rare bursts of energy and playfulness, with more snuggles and purrs that he'd so readily offered when he was younger.
Zach, now 21, the one who Sonny had chosen as a kitten, didn't want to say goodbye. I couldn't blame him—they'd essentially grown up together as lifelong friends. When the conversation came up, Zach would stoically fight back tears, or get angry and stubborn, and essentially tell me, no. And I was torn between whether to go ahead with it and break his heart or let our baby continue to suffer, as I was sure he was.
I decided to let Zach take on some of the responsibility of caring for our aging and sick cat—administer his meds, clean up after him, help bathe him, take part in vet visits, keep an eye on his eating and drinking. And that's when he realized that it might be time after all. Sometimes, we just need to give our children a dose of reality when words aren't up to the task.
We decided to wait until my youngest, Noah, was visiting so that he could say goodbye in person, too. And so we did.
But a week after Noah arrived, when I called to make the appointment, suddenly, I felt sick. I didn't want to go through with it. I'd made the appointment, but maybe I could change my mind. It was too sudden. I was ready—and then I wasn't. Kind of like skydiving, but in the worst, heartbreaking way…you couldn't really turn back, you had no choice but to land, but you wish you hadn't jumped just yet.
But no, he was suffering. We had to go through with it. And tearfully, we did.
We spoiled him with treats and love in the days before his death. The day of his appointment, just putting him in his carrier felt like a kick in the gut. The tape across the top of it said, in all caps, "Sonny" with a smiling sun drawn next to it. (Most people assumed his name was spelled Sunny—it fit his personality, after all—so we often just went with it.) That day, though, I wanted to scratch the sun off in anger. How stupid, I thought. Why did I even draw that? This day was not a sunny day.
Noah couldn't come with us—the vet would only allow two people to attend because of COVID-19 restrictions. I apologized and asked him if he minded. He's an honest guy—he said yes, but what other choice was there? Between the two boys, Zach had more connection and time spent with Sonny, and it only made sense that he was the one to attend with me.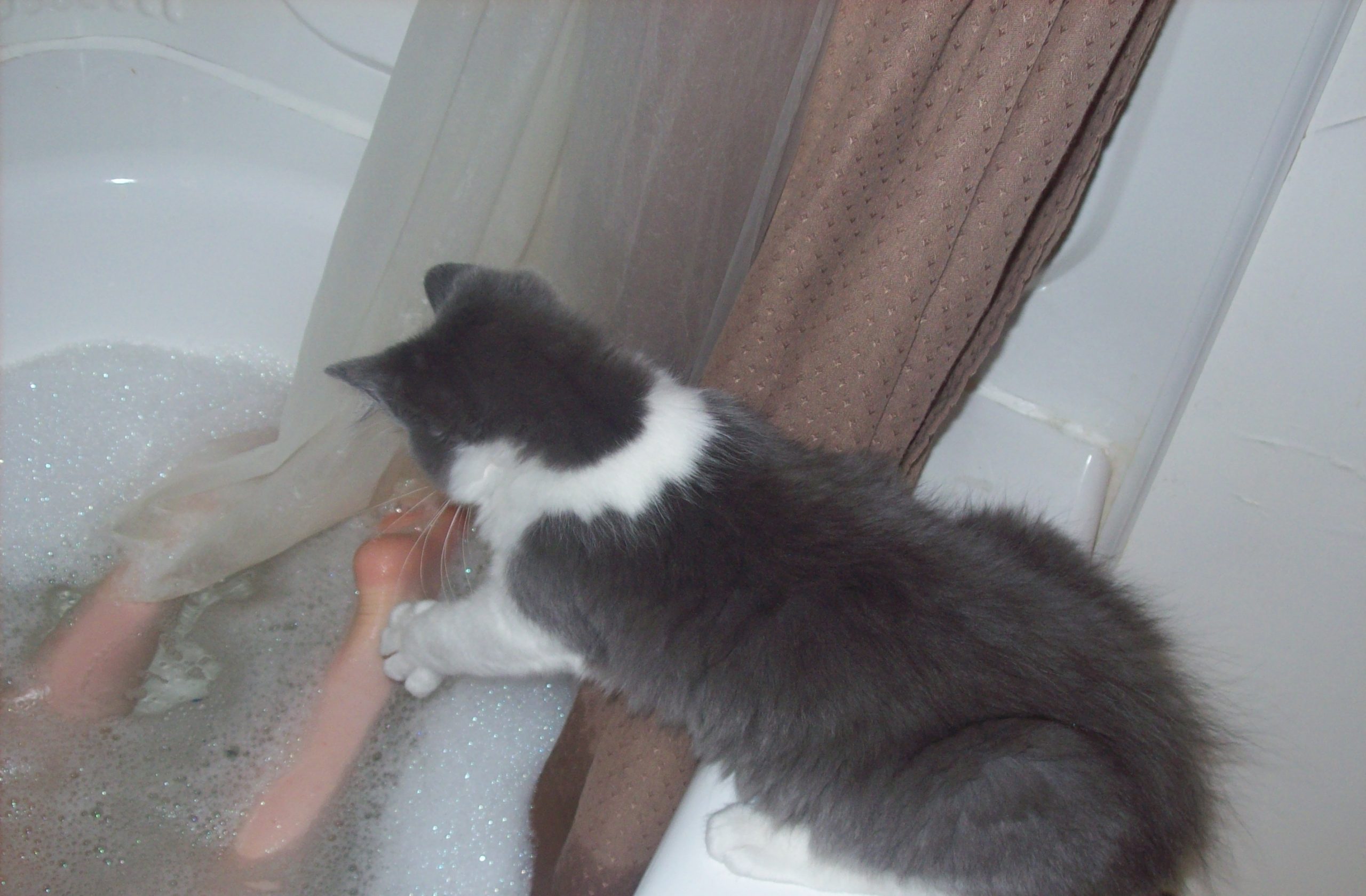 I cried silently during the short ride to the vet clinic. Zach, not one to show much emotion, stared blankly ahead with his eyes swimming, trying not to cry himself. I think that Sonny knew, that he'd picked up on our emotions. He's usually so vocal—he hates the car, and every ride, he would sing us the song of his people. This ride, he was mostly quiet.
Our vet clinic handled us and Sonny's death with such care and grace. They allowed us all the time we needed to say goodbye and then ensured that his passing was as peaceful as possible. We pet him and told him he was a good boy right until the medication reached his body via the IV, his heart stopped, and his head sunk down, nestled into his front paws. His eyes stayed open, and his body was still warm, but he was limp, still, unmoving. He was gone. I can't describe how it felt in that moment. They then gave us more time to say goodbye after death, and as if he could hear and see us, we gave him more love.
Going home with an empty pet carrier was devastating.
Being at home, feeling like someone was missing, was devastating. Is devastating.
We are still grieving. Our other pets (a dog and another cat we adopted a couple of years after Shady passed away) are also grieving. In the middle of the night, Spooky, our other cat, wanders around meowing, and I'm sure he's calling out for Sonny—he's never done that before.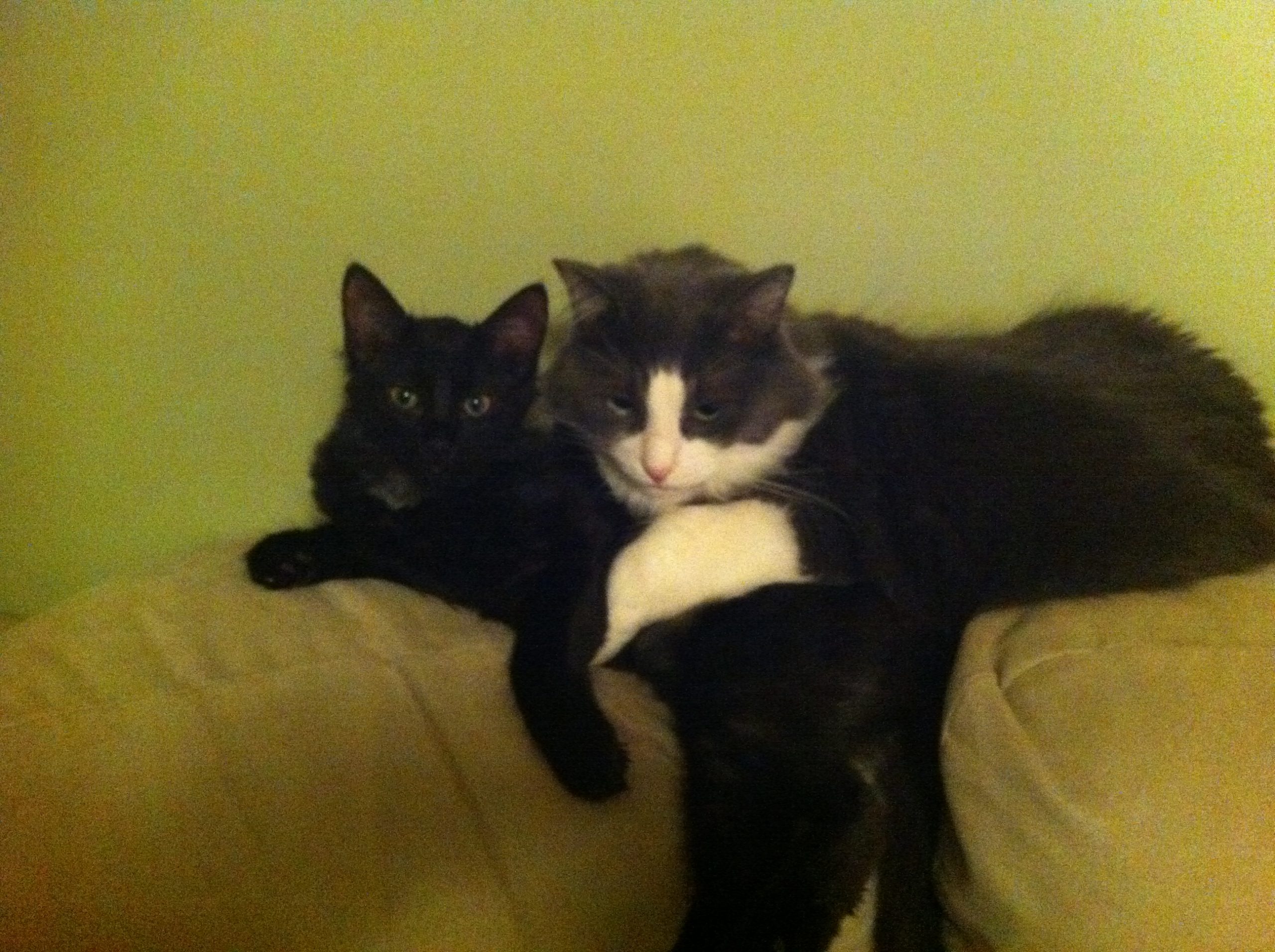 One thing that some might not talk about when it comes to grief and loss is relief. I feel scared to admit this, but a small part of me was also relieved—I wasn't worried about how much pain he was in, or about how his tummy was feeling. I wasn't stressed about the mess he'd been making in the house. I wasn't worried about how the boys would be when it was time, because now it had happened, we were in it. I wasn't worried about him suffering silently like animals tend to do.
And, along with the relief, I felt guilt for feeling relieved. And I felt fearful that I'd made the wrong choice. That it was too early, yet.
So, our hearts are broken. And it's messy. And I know we will heal—with time. And despite my mix of feelings, I do mostly feel like I made the right choice at the right time. When his ashes are ready for us to pick up, we will honor him some more at home. And when I can finally own my own home, I will plant a tree with Sonny's ashes.
Because of this weird mix of feelings, I reached out to Elephant's readers for words of comfort. I wanted to know—what helps you heal when you lose a pet?
These responses gave me more peace than I expected. If you're also grieving the loss of a fur baby, I'd like to pass them on to you, too.
Karen offered a beautiful quote that I've decided to inscribe on the box of Sonny's ashes:
"We who choose to surround ourselves with lives even more temporary than our own, live within a fragile circle, easily and often breached. Unable to accept its awful gaps, we still would live no other way. We cherish memory as the only certain immortality, never fully understanding the necessary plan.
Another cat? Perhaps. For love there is also a season; its seeds must be resown. But a family cat is not replaceable like a wornout coat or a set of tires. Each new kitten becomes its own cat, and none is repeated. I am four cats old, measuring out my life in friends that have succeeded but not replaced one another." ~ Irving Townsend
From Anne—this one really hit the heart:
"One time, when we had to say goodbye to our beloved dog, someone said to me, 'If love could have saved him, he'd have lived forever.' Those were about the most comforting words I've ever heard when losing a pet."
And from Bev, no truer words to take comfort in:
"We lost our young cat Ringo in an accident. My daughter commented on a picture of her and said, 'She lived her best life with you,' and that really helped."
These words from Brad helped me make peace with my decision to euthanize Sonny:
"Remember and focus on the good times and love that you shared. It is always a heart-wrenching decision to make, but my motto has been: better a day early than a day late."
Suzanne said something that has really resonated through this process of letting go and saying goodbye:
"I read this somewhere and it really helped me say goodbye to beloved pets…and beloved people: 'Grief is just love with no place to go.'—it often just runs down your face."
Arrie's words of wisdom helped immensely (and I've started noticing this, too):
"Words that I found for myself after the loss of my also very old and sick kitty, Leo, is that their spirits will never really leave us. Look around and you'll see them in so many things. We know and love them in a way that nothing could ever separate them from us, in life and death—they will be with us always."
Shauna shared a video about pet loss. In it, the speaker quotes a version of a poem that I've learned is attributed to Edgar Guest and is about the loss of a child. Some may say the loss of a human child is bigger than the loss a pet—maybe. Probably. I don't know because I've never experienced that kind of loss. But for now, for me, it still hurts all the same. Here's the part of the poem that sticks with me the most:
"I will lend you, for a little time,
A child of mine, He said.
For you to love the while he lives,
And mourn for when he's dead.
It may be six or seven years,
Or twenty-two or three.
But will you, till I call him back,
Take care of him for Me?
He'll bring his charms to gladden you,
And should his stay be brief.
You'll have his lovely memories,
As solace for your grief."
And finally, from Charlotte:
"Someone once told me, 'Between hello and goodbye, there was a lifetime of love.'"