Cooking healthy is hard.
It takes time, money, and often, an intimidating level of skill and years of practice to fully master. Which is why our hearts sank when we first learned about the 'forever chemicals' lurking in our cookware — like all our efforts to eat and feed our loved ones healthy noms were for naught.
While many brands claim to be free of this chemical or that one, with over 5,000 PFAS (per- and polyfluoroalkyl substances) out there, it's highly unlikely that we're avoiding them completely when we're whipping up a weekend breakfast or meal-prepping some easy dinners. And that's a big problem. According to the CDC, just a few of the health concerns that may be caused by PFAS are:
>> Thyroid dysfunction
>> Lowered sperm count
>> Reduction in immunity
>> Reduced vaccination response
>> Lowered chance of getting pregnant
>> Increased cholesterol levels
>> Increased the risk of cancer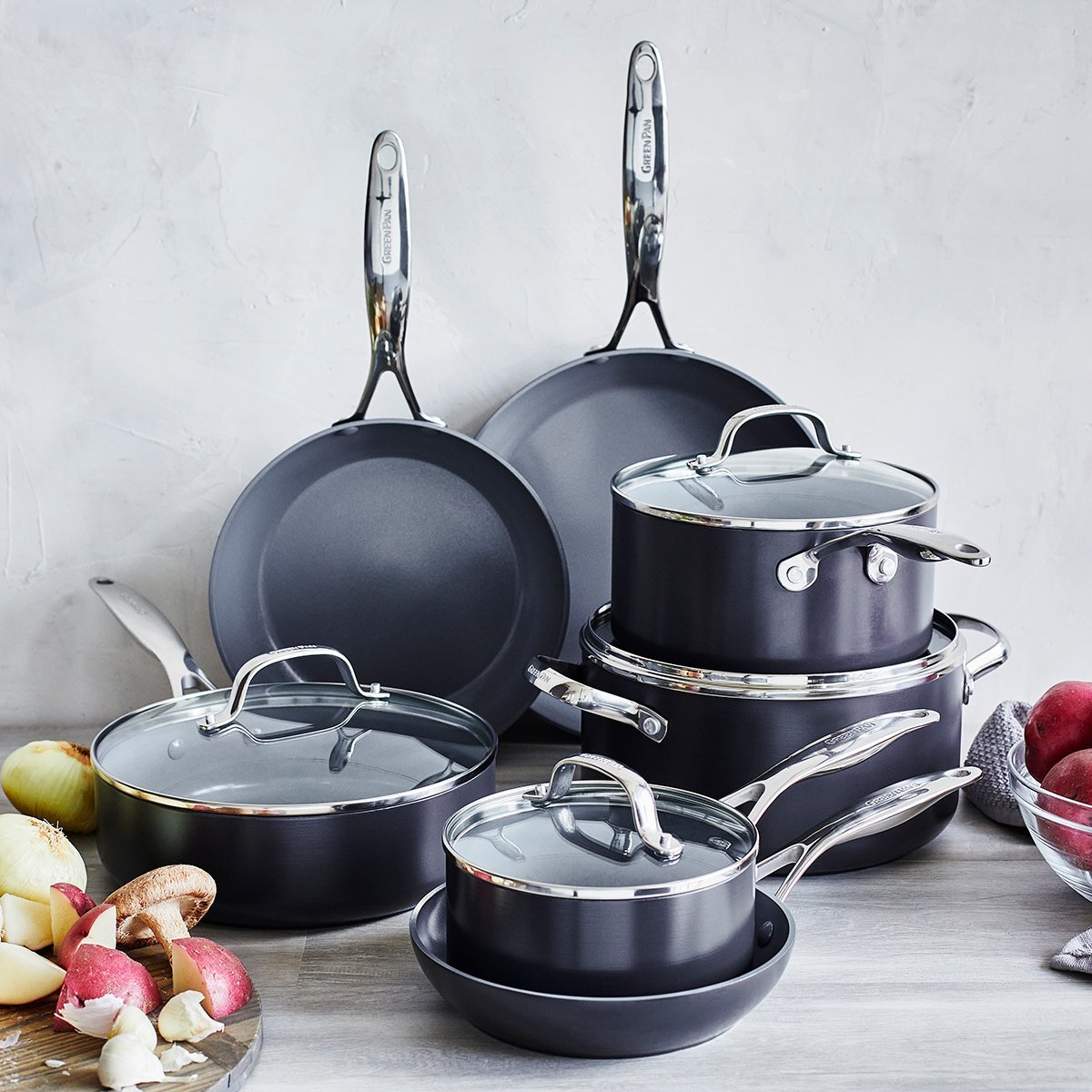 GreenPan's been PFA-free since before it was cool. Lightyears ahead in terms of quality, their light-weight, non-stick, dishwasher- and oven-safe cookware is a saving grace for those looking to cook truly healthfully — beyond the veggie-rich and high-fiber approach that's already old hat for some of us. (And for those who aren't adept at home cooking quite yet, their recipe section is a gamechanger!)
That's why we're so excited to share the GreenPan & Elephant Journal Giveaway, where they're loading up THREE lucky EJ readers with an 11-piece ceramic non-stick cookware set worth $299.99. That's three frypans, two saucepans, one saute pan, and a stockpot with matching lids for all the searing, simmering, and sauteing our health-craving hearts desire.
Enter to win here. Or if you can't wait, use code ELEPHANT30 for 30% off at checkout.