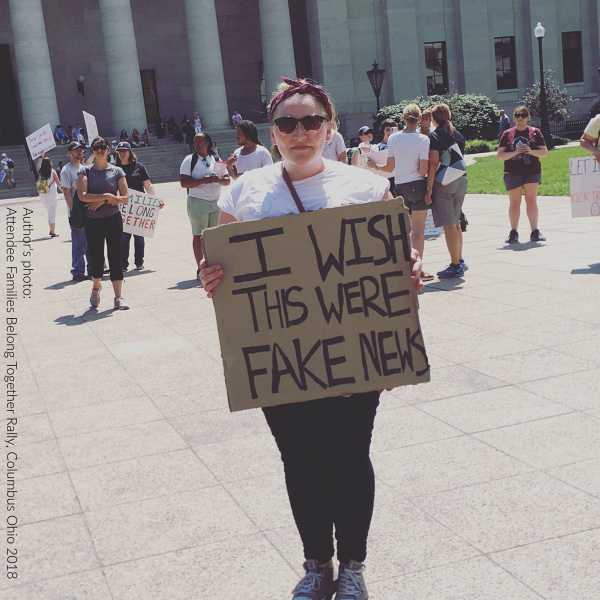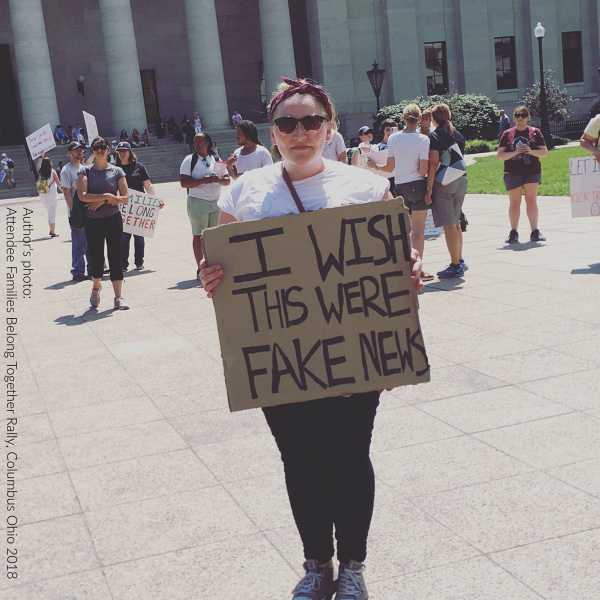 "Remember that the happiest people are not those getting more, but those giving more."
~ H. Jackson Brown Jr.
Full disclosure: I'm a married lady. So what in the hell am I doing writing a dating guide?
Well for one thing, I have way too many single friends. Let me rephrase that—by no means do I think we need to be paired to be whole—I have too many single friends (men and women) who say they don't want to be single.
So, to those people, here are some ideas from a nosy, liberal, married lady on how to meet someone worthy of your time in this divisive age.
1. Dating complaint: "I can't meet anyone of substance."
Solution: Volunteer for a charity that means something to you.
Why it works: If you do what you love, you can find someone with similar interests. With shared passions, you have a a better chance of clicking than if you just met a stranger in the bar. If someone else is volunteering their time, that means they're probably a good person whose values align with your own.
So figure out what your thing is: stray pets, tutoring kids, feeding the homeless, reading to lonely people in nursing homes, fighting for abortion rights, or maybe find an umbrella organization that dabbles in them all.
Resources to get you started: VolunteerMatch.
2. Dating complaint: "Everyone I meet is too conservative." (Especially for my friends and family in red states like Ohio and Texas.)
Solution: Help get out the vote.
Why it works: If you're pissed off, frustrated, terrified, or merely exhausted of the daily scandals in the era of Trump, do something about it. If you spend a few days between now and the upcoming elections on November 6th, helping to get voters out, you're meeting like-minded people and being part of a something bigger than yourself.
So as you watch election night returns, you can say "we helped make that happen" with your new partner that you met while working to increase voter turnout. As President Obama said, "Don't boo, vote."
Resources to get you started: SwingLeft, ACLU.
3. Dating complaint: "I can't find anybody that gives a sh*t about more than getting laid."
Solution: Support a politician you believe in.
Why it works: Like attracts like. If you're worried about what's happening to the country, your state, or your town, you're not alone. The amount of activism from every day people has been skyrocketing. You're just not going to find them in a bar or on dating sites, so find a politician fighting for what you believe in and see if you find another single person with the same passion. Stand up for what you believe, find the candidate that believes it too, and see if there is a single, attractive-to-you person standing beside you on election night.
Resources to get you started: Listen to Pod Save America from some great candidates in races that matter. Here are three of my favorites: Texas: Beto O'Rourke for Senate. Georgia: Stacey Abrams for Governor. Ohio: Danny O'Conner for Congress.
See a theme? When you give your time for what you're passionate about, you attract people and things like you.
Maybe it will work for you, maybe it won't. Worst case scenario: if you do any or all of the above things, at least you'll feel better about yourself.
I believe in this approach because it's how I met my husband. I volunteered for New York Cares when I moved to New York City. New York Cares was like the Netflix of volunteering before Netflix existed. I met a great circle of friends volunteering at a camp cleanup. One of the guys from that circle met a new guy friend while painting a mural at an inner city school. My new camp friend invited his new painting friend to a ski weekend, and that man is now my husband of 14 years.
We're all here to make the world a better place, so put down the remote, get off the couch one night/weekend—your Netflix binge can wait. Do something for your soul and for another human being.
Hopefully, you'll meet a cool person along the way.
Author: Tracy White
Image: Author's Own
Editor: Emily Bartran
Browse Front Page
Share Your Idea
Comments