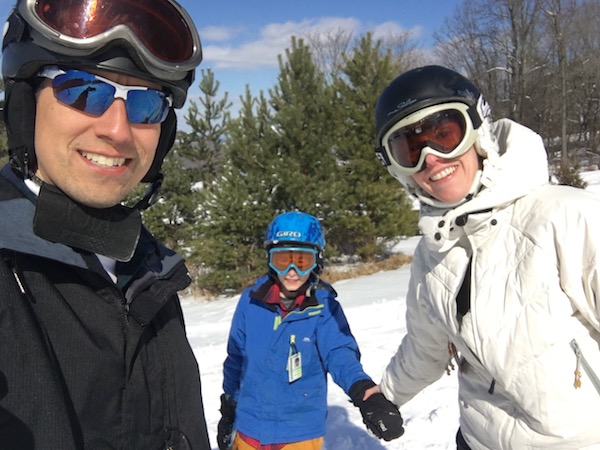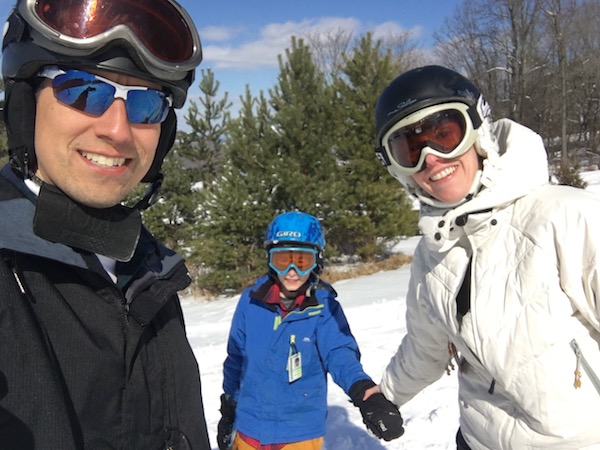 Two years ago, I lay in my bed watching the snow fall outside my window. I was alone—by design. I had breakfast with my husband and son, then watched them bundle up and head to the mountain for a day of brisk skiing.
Having crawled back to bed after they left, I prayed to have enough energy after my nap to do something. Maybe read, maybe write, maybe laundry, maybe just watch another episode of "Castle." Anything outside this bed. Anything productive. Praying also to wake pain-free and maybe, just maybe, without nausea.
I was in the middle of chemotherapy. I would get my infusion for nine hours on a Thursday. Take Friday off work to recover. But Saturday and Sunday (days two and three) were the worst days. This is when the poisons really kicked in.
Chemo was killing my cancer cells but also ever fast-growing cell it could find. Hair follicles: bam. Digestive enzymes: blast. White blood cells: boom.
Chemotherapy is like drinking unicorn blood: it sustains your life—just barely—and at a great cost. It's a half-life that made me question more than once if it was easier to just stop trying and die.
It is not the mountain we conquer but ourselves. ~ Edmund Hillary
I loved skiing when I discovered it after college.  I met my husband on the ski slope when a guy friend invited a goofy kid along who wore his hat backward long after it was cool, talked about the virtues of the many MTV channels for a six hour drive and carried a rolly bag for a weekend trip.
For the first 24 hours, I thought I was too cool to date such an overgrown frat boy. Then cupid's arrow struck and we've been together ever since. We were united by a ski slope and reminded of our love every time we clicked-in to a ski.
We've been together through many good times and then this really bad time. We established the chemo pattern. Every three weeks he'd take me to the hospital for my long infusion. Friday he'd go to work. Saturday and Sunday he'd find a way to entertain our then eight-year-old son out of the house so I could rest.
In the winter, all-day entertainment meant skiing. While I valued my rest time—the quiet, the solitude, the not having to make anyone else happy—I was jealous. They'd come home with red cheeks. The kind of cheeks I could never tell if it was windburn or sunburn. They'd gingerly hug my fragile frame as the chill still lingered on their coats. They would quietly tell me about all their runs and spills. My boys. My ski bums.  
The winter of 2016 lead to spring, then summer, then fall. I stopped chemo in the fall of 2016. I was supposed to start dying then. At least that's what western medicine predicted. But I was too stubborn to die. I changed every part of my life to live. I wanted to see my son graduate high school. When winter 2017 came I was still alive but weakened from my bargain with chemotherapy.
My shriveled body gained strength each day but I couldn't even dream of skiing. Again I packed them off to the mountain so I could rest, read, recover. Again I loved seeing my husband's Facebook feed filled with pictures of snowy slopes, hot chocolate breaks and wipeouts. But again ached to join them.
This year we didn't get much snow in New York until it was supposed to be spring. My ski bums pretty much forgot they had season passes to our local mountain until February 1st when they realized the season was almost over.
They headed up a few times to ski. This time I stayed back to write and rest, but more out of fear than weakness. I didn't want to feel weak and was afraid my body wouldn't be able to withstand the mountain.
Each month I have continued to thrive and amaze myself with feats that once seemed impossible during cancer: a Zumba class, a 2.6 walk around the local pond, a trip to the grocery store, library and dollar store in a single trip. But skiing is different. I would have to carry my own equipment, be able to push myself up if I fell, hold a squat position down a mountain. It was as daunting and imposing as the mountain itself.
I want to keep pushing the limits to see what's possible. ~Lindsey Vonn
Saturday night, President's Day weekend a perfect snow storm dropped eight inches of bright white powder. I could feel the urge in my body to embrace my own strength and go out on the mountain.
I was so nervous. I almost strangled my husband in sheer panic when we realized he'd forgotten my poles. "But, but," I stammered, "I've never skied without poles and I haven't been up in two years and these ski binding are set really loose so they might just pop off." Breathe. Just breathe.
"Your body will remember what to do," I told myself still wanting to beat my husband.
I inched forward in the lift line. It was a two-seater. The boys went together because I was wobbly. The last thing I needed was to worry about now was 10-year-old and myself. I chatted with a lovely mother who was cranky about the long lines for the holiday weekend. I warned her to give me a big berth as we exited the lift. She did and I managed to glide down the ramp. Hum. Okay. Maybe I can do this.
We inched down the mountain. Glide. Turn. Glide. Turn. Stop. Plop. I fell. I managed to get myself up without poles. Miraculously my skis didn't pop off.
We set off down the mountain again. Glide. Turn. Stop. Repeat. Then the run was over. I had just skied again.
I'd just accomplished another major cancer victory. In my head, it was as momentous as if I had won an winter olympic medal.
It's amazing. Life changes very quickly, in a very positive way, if you let it. ~ Lindsey Vonn
When the Winter Olympics wrapped up in PyeongChang, I suddenly saw that coming back from an "incurable" cancer diagnosis was in some ways like the training of an Olympic athlete: it required daily dedication and coaching, demanded extraordinary sacrifices from the entire family, pushed the body to its limits and ultimately only a few will see glory.
I realized that in fact, we're all champions of everyday life. Olympic athletes exemplify the very essence of the human condition, both the good and the bad: passion, resilience, triumph as well as failure, defeat, heartbreak. What makes Olympians gold medalists—the world's best at their sport—is a spirit that each of us possess.
I don't mean to belittle the god-given athletic talent Olympians have, but the reason there is only one person on the top of the podium is because they had just a little something extra at the moment the universe called for it.
Imagine how great our lives would be if we trained for life like an Olympian trains for the Olympic Games. What if we woke up every morning with determination to make today better than yesterday? What if we learned from our mistakes each day to achieve a personal best? What if we relied on coaches and experts to make us better and push us when we can't push ourselves?
As I stood on the imaginary podium at the base of the mountain while my family got an overpriced crepe, I reveled in the glory of this victory. I vowed to keep pushing myself like an Olympian of life: Citius, Altius, Fortius (Faster, Higher, Stronger).
Today is the Spring Equinox, yet we're expecting another Nor'ester to drop a foot of snow tomorrow. So I'll continue to push myself on the mountain with fresh powder. And I dream, what if we all find our own every day gold medal moment? How much brighter would the world be?
Browse Front Page
Share Your Idea
Comments