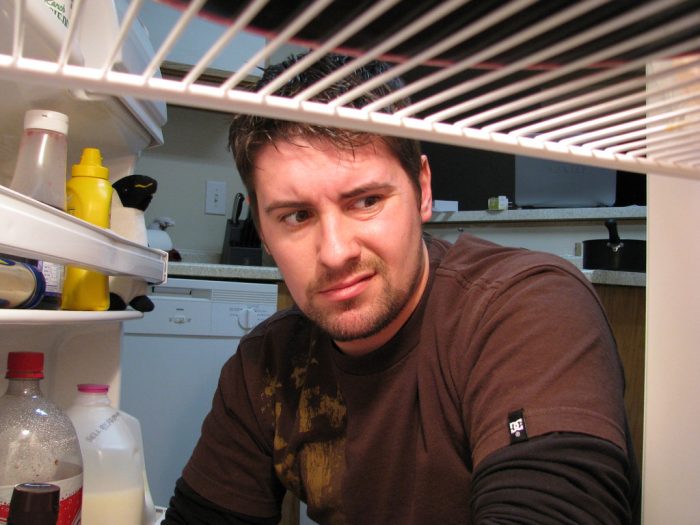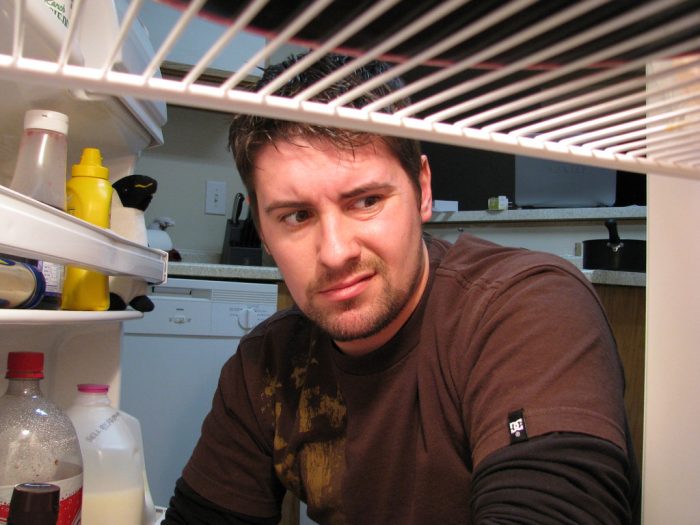 I came across this in my Facebook news feed recently. 
I am impressed. More and more, we hear about big companies with big reach making a positive impact.
(Okay, so there are also many companies doing all the wrong things, but it's nice to hear about something good too, right?)
Anyway, as I continued to watch, the more I grinned. Check it out. Do you do this at home? At work? Tips below!
What I do to avoid food waste at home:
1. I grow my own veggies. When I've spent a bunch of time, energy, money, and resources (soil, water) to grow a tomato, I'm way less likely to toss out the half I didn't slice up for my sandwich at lunch. This is especially true because I lack the space needed to grow an abundance, so I am doubly pressed to not waste the amount I am able to harvest.
2. Meal planning: I mean—cutting food waste is just one of the benefits of this chore. I save money, I don't stress over what to cook, and I never need to run to the store for one item I don't have for the meal. My kids can cook the meals for us if I'm busy working. I buy what we need and we use it well.
3. We kinda hate leftovers (at least when it comes to having the same thing twice in a row) so I freeze 95 percent of what's left over for lunches. That way, only what we can't freeze is left for another meal.
4. And with that in mind, I make sure my quantities are right for my family and I cook with the meal plan in mind. If I plan to make mashed potatoes for dinner one day, I plan to make a shepherd's pie with the rest and then cook enough for two meals (which also saves energy/water). This way, the potatoes get used up instead of growing eyes in the back of my cupboard.
5. I save all my veggie scraps in a container in the freezer to make stock with later, which is really good for soups and sauces. I compost what I strain out, freeze the stock in ice cube trays, and then transfer to another container when frozen. Easy to grab!
6. I keep my fridge clean and organized. If any of the food is close to its expiry or not so fresh anymore, I process it to freeze or dry and use another way. I'm about to jump into the wonderful world of canning—but am a bit scared to use a pressure cooker to be honest. I am a klutz! Herbs mostly get dried. Lunch meat my son hasn't used will get chopped and frozen for omelets. Produce will get blanched (if needed, like carrots) and frozen. I use a lot of these bits for things like stir fries and casseroles. If, for some reason, my food doesn't get used as planned, I don't let it go bad.
7. I keep lists of all the bits and meals I've frozen and remove the item when we use it. Sometimes we get lazy and I need to update my lists all at once, but we still use all of the frozen food one way or another. Frozen food keeps, but not forever—so include these items in your meal planning.
8. We aren't big bread-eaters, usually, but we still use some. So, on weeks where I know our use will be very light, I keep the bread frozen and pull out only the slices we need at that time to thaw or toast. That way, we don't throw away half of a moldy loaf of bread.
9. I share with the dog. If I know I won't use a whole green pepper, he gets a few chunks as a treat. Same for carrots, banana, melon—there are lots of people foods that are healthy for dogs—just make sure to do your research/check with a vet first. Then, I save money and waste buying fewer regular dog treats.
10. I compost. I still haven't gotten myself a proper container—I've been reusing the same old broken ice cream pail under the sink for years now—and I really do need to replace it. I put all my scraps into my outdoor compost bin (a small tumbler one for my teeny tiny yard) and turn it, water it, make sure my contributions are balanced, and by the spring, it's become nutrient-rich matter for my garden—and it's amazing. There's a reason why this stuff costs so much at garden centers.
I have to admit that the primary reason I began all these things was to save myself money. I care about the earth too, and have been way more conscious of my footprint over the last 6-7 years, but the bottom line was that I started doing these things to save money. I'm totally not ashamed to admit my motivation wasn't altruistic. Whatever gets the job done!
What else does your family do to avoid food waste? Comment below and help me (and the rest of us cool non-food-wasters) get even better at it!
~
Author: Catherine Monkman
Image: Adam Lynch/Flickr
Browse Front Page
Share Your Idea
Comments