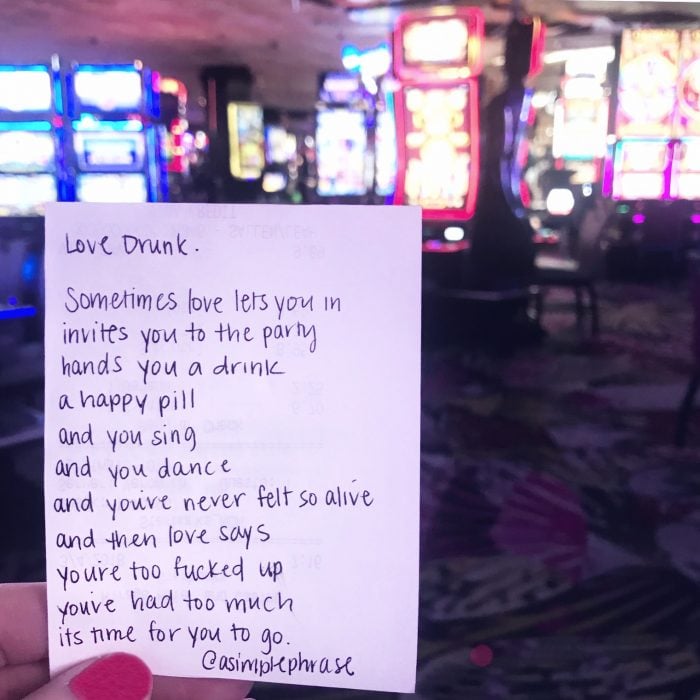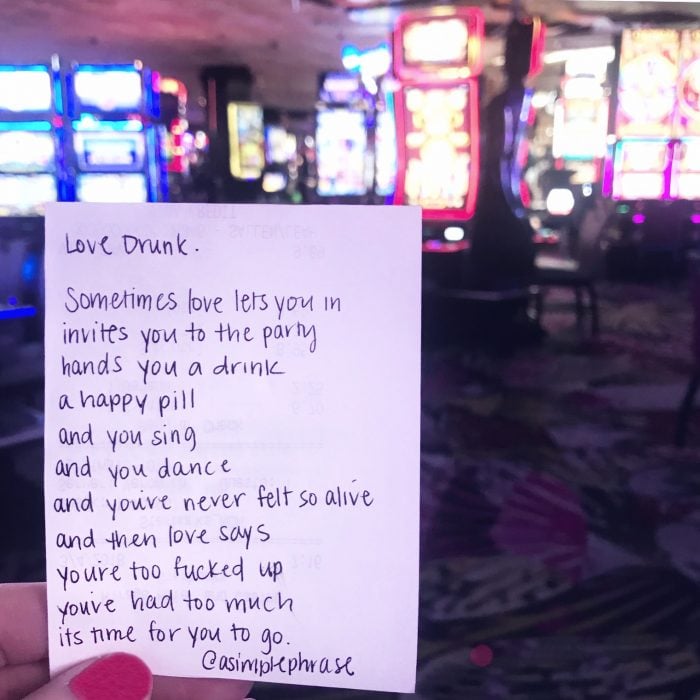 I love finding inspiration in the least likely of places.
In a very un-Vegas vacation-like fashion, I went for a run this morning at 6:30 a.m. After jogging past the Eiffel Tower, a dormant volcano, and an unmanned pirate ship, I made my way off the strip and back through the casino to head up to my room.
From people starting their morning to those just ending their night, there was no shortage of activity, as early as it was. Between long lines at Starbucks, to hungover bachelors leaving for the airport, and eager gamblers hoping that one last hit on the slot machine would mean big money, poetry was all around me.
I never thought I'd photograph my words in a casino at sunrise, but hey, it's Vegas baby
Visit @asimplephrase on Instagram for more.
~
Relephant:
~
Author: Leah Sallen
Image: Author's Own
Editor: Catherine Monkman
Browse Front Page
Share Your Idea
Comments
Read The Best Articles of November
You voted with your hearts, comments, views, and shares.
CLICK TO SEE WHO WON