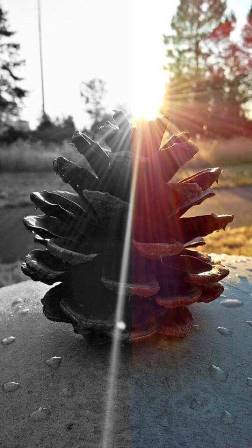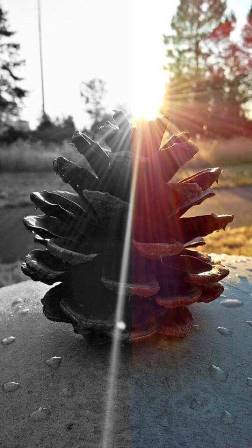 Have you ever asked yourself this simple question: "What is my superpower?"
One of the biggest benefits of figuring out your superpower is knowing yourself well enough to have a focus, and that is the same competitive advantage that makes you so great at what you do. Your superpower is the quality you are most proud of, the one thing that makes you stand out, and what gives you an edge over everyone else.
Here is my story on how I managed to identify my own special power that could be of benefit to you.
1.Since Childhood:

As kids, we watch the most famous cartoons, like Superman, Batman & Robin, and Wonder Woman, where each superhero had a unique superpower that he/she would use to solve challenges:
If it was about strength, you knew Superman would fly into action. If it was about having exactly the right technology, Batman and Robin were there to save the day. And if the truth needed to come out, Wonder Woman was there with her magic lasso.
As a kid, that is how I developed the naive idea of having superpower that would make me stand out in the crowd and help me save the world. I indulged in the make-believe world of superheroes and tried out different personas and experimented about the type of person I want to be.
In fact, I believe that one of the biggest reasons kids love superheroes is the sense of control and power they can exert on the world vicariously. Identifying with superheroes is a tool through which children can find the courage to deal with real situations of their life, allowing them to dare to express brave parts of themselves. By channeling their energies into these fictional figures, they can conquer bad guys, rule the world and be kings or queens of their own universes.
Moreover, superheroes teach kids to acknowledge their vulnerabilities and limits as elements that make them unique. So when I developed my belief in possessing superpowers in a virtual world, I acted out and processed an inner turmoil and sense of powerlessness, which allowed me to resolve issues of power and control, reduce fears and anxiety, and made me more helpful in real life.
2. Real-life Superpower:

As it turns out, a real-life superpower does not need to come from comic books. It just has to be a special enough skill that everyone around you can easily recognize it. Such a talent ranges from the ability to fix any machine or to solve any problem, to give great relationship advices to heartbroken friends, or to send heart-felt gratitude in an age of mediocrity.
As we get older, the demands of work, family, and life pull us away from that wonderful world of make-believe. But lately, I have been hearing more and more people talk openly about their own "superpowers," not to mention celebrities like Oprah Winfrey, Steve Jobs, Mark Zuckerberg, Bill Gates, and Dalai Lama.
Since high school, I could not find a clear cut answer to the question "What is my superpower?" especially because I was struggling with my physics grades. It dawned on me that if those celebrities have super powers, so can we! I knew I had unleashed powers that could pave the way to unlimited amount of untapped opportunities.
So I started writing down what it is that makes me unique and special, then I asked my family, teachers and friends what they see special in me, all of which helped me embrace those attributes. Thanks to my grandfather, he noticed that my remarkable persistence has been my special power ever since I was a child. Since then, I have become the type of person who could not rest until I found a "good" way to make something happen. If I could not go around the rock, I would find a way to go over it or under it or through it, if necessary! I have grown into a proud fighter until I actually got an A in physics. Then, I became the top of my class at the university when I thought I could not get through it. After graduation, I started pursing my dream job and 6 years later I eventually got it. Three years later, I started my private business, and currently I am pursing my master's degree. So now I end up juggling between work, family, friends, studying, my hobbies, and my private business.
So my advice to you my dear friends is: if you have not ever considered what your superpower might be, please do! Do not deny who you are. By getting in touch with what makes you unique and special, you can unleash your superpower and with it a virtually unlimited amount of untapped opportunities. If you are struggling to articulate your attributes, do not hesitate to ask your family, friends and colleagues what they see in you. Then hone those skills and just keep making them better. Before you know it, you will be unstoppable and your reputation will proceed you.
Here are some recent examples of real-life superpowers that are likely to resonate with you:
i) Having the ability to recalibrate what is possible.
ii) Knowing and living your mission and purpose (with passion).
iii) Staying powerful and accountable in everything you do (even during hardships)
iv) Identifying a unique opportunity others do not see.
Growing and maintaining a good business (through gratitude).
v) Boldly failing your way to success and maintaining your wellbeing when you fail.
vi) Staying positive and peaceful in negative situations, and learning from past mistakes and critical comments. (It is a win-win)
vi) Being able to juggle between responsibilities at home, workplace, and more. Good time management is always a hard thing!
The truth is that every single one of us has a superpower that we were born with. Often we hold ourselves back, because we do not want to feel like we are bragging or appear narcissistic.
But the world needs our superpowers. We were born with a unique set of creative talents that only us can tap into. Our lives can drastically change and we can completely fulfill ourselves if we harness these superpowers and use them to make the world better.
Unleash Your Superpower…
Author's Bio:
Dina Al-Mahdy is an English Editor, Translator, Writer, Reading Promoter and Photo-Blogger.
You can follow her on:
Facebook: https://www.facebook.com/Dina.MAlMahdy
Linkedin: https://www.linkedin.com/in/Dina-MAlMahdy/
Wordpress: https://dinaalmahdy.wordpress.com
Browse Front Page
Share Your Idea
Comments