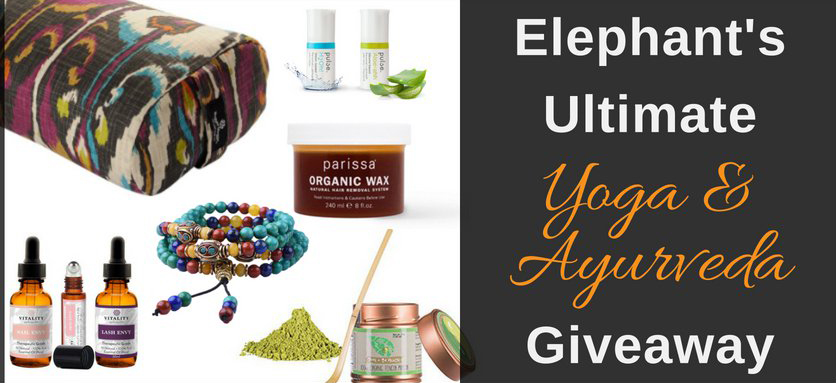 Elephant's Ultimate Yoga & Ayurveda Giveaway.
Enter here to win one of everything from our mindful partners in Elephant's Yoga & Ayurveda Guide (products only).
Mindfulness is a practice. From yogic history, practice & philosophy, to Ayurvedic remedies & insights, Elephant's community has shared the best of these wisdom traditions for 15 years, now. This splendid selection from our Guide brings you a most-loved curation from the original dynamic duo: Yoga & Ayurveda, so you can know better & feel better, inside and out.
Find more info on all the goodies in our Yoga & Ayurveda Guide here: