Elephant Journal
+ Foria—the Giveaway!
WIN A COMPLETE SUITE OF FORIA CBD PRODUCTS

Foria's unique sexual wellness approach stands out from the CBD crowd, with products that naturally enhance sexual pleasure, relieve discomfort, and support overall wellness. Foria's been at it longer than most others — they literally invented "weed lube" and menstrual-cramp vaginal-suppositories — and they've continued innovating with non-THC versions of their formulas. They're also committed to organic ingredients, sustainable sourcing, and pristine purity.
Win All three of Foria's Innovative products:
Awaken Arousal Oil ($48 Value): 

CBD & Kava Kava combine with tantalizing botanicals for an arousing, lubricating experience that smells great & feels even better.

Basics CBD Tonic ($98 Value): 

Broad-spectrum CBD-rich hemp extract in 100% organic MCT oil. Your daily dose for balance, calm, and wellness.

Basics CBD Suppositories ($72 Value): 

Melt menstrual cramps & deliver soothing CBD to where it's needed most with these pristine inserts made with broad-spectrum CBD in organic cocoa butter.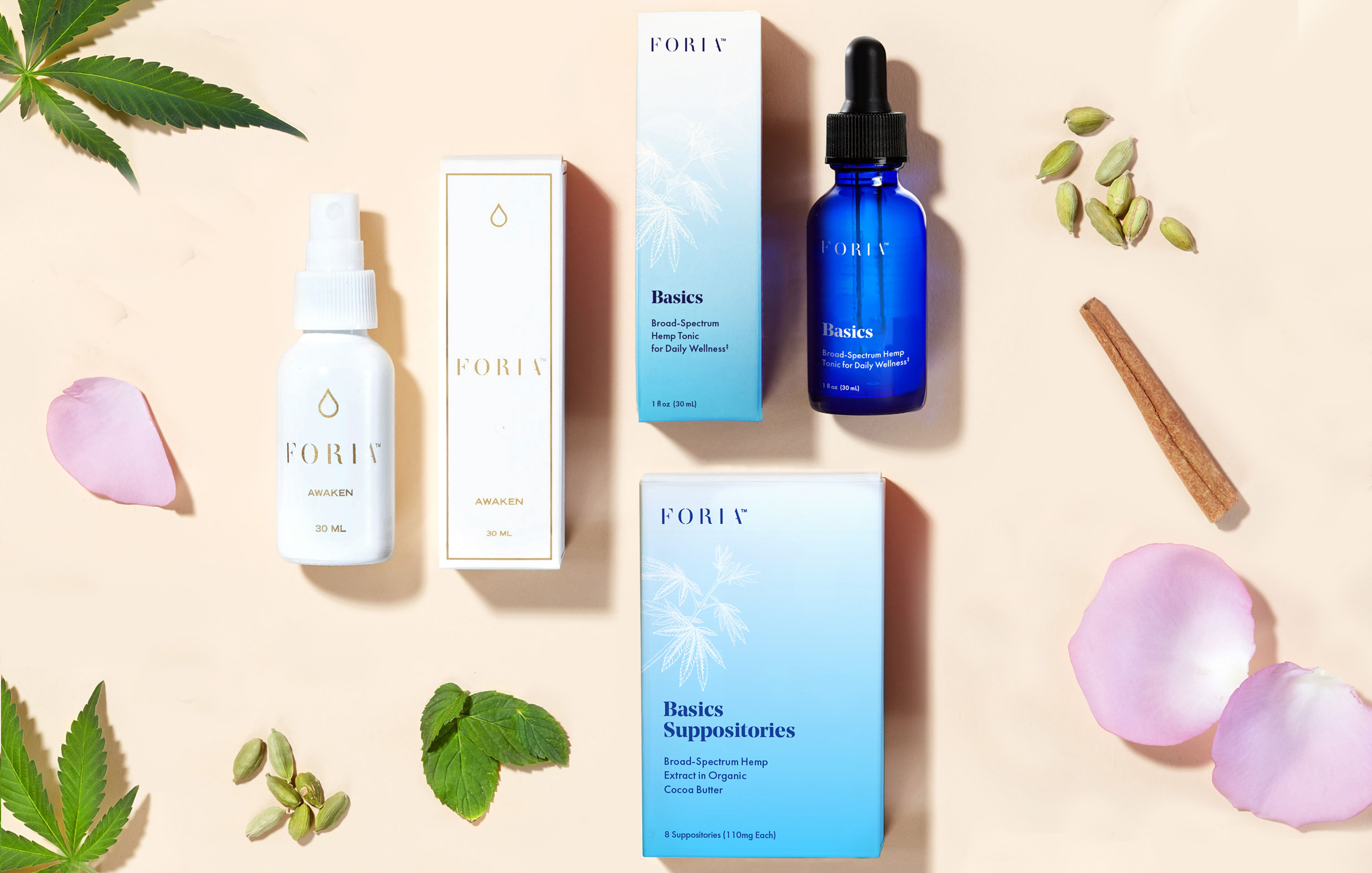 1 LUCKY ELEPHANT READER WILL WIN A $218 GIFT BUNDLe. ENTER TO WIN HERE.