How Coziness & Craftsmanship can Save the Planet (& the Holidays)
The supply chain is being a Scrooge and that's left some of us feeling a bit Grinch-y this holiday season. But as our Founder, Waylon Lewis, recently posted on his Instagram account: a slow and limited supply chain doesn't have to mean that the season's giving spirit is canceled.
When we turn to local or to artisan craftmanship, we help save not only the holidays, but our neighborhoods or, in the case of Kyrgies — the world (yes, really).
Earth needs our traditional wisdom right now — craftsmanship over manufacturing. That's what Kyrgies is all about. For thousands of years, the Kyrgyz people have fostered a deep connection with the sheep that roam the fertile Kyrgyzstan hillsides.
That type of connection to our natural world is just what we need right now.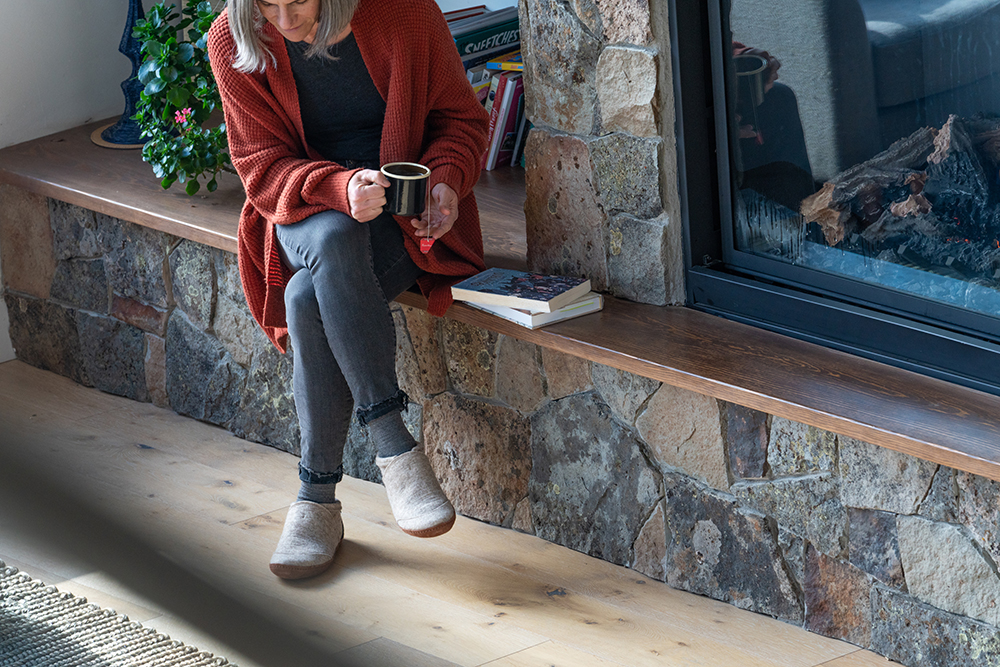 Each year in America, 300 million pairs of shoes are thrown away, taking an average of 30 to 40 years for just one pair to decompose — slippers among the waste.
Our comfort and convenience-driven society hurts the planet.
Each pair of Kyrgies' traditional wool slippers blends durability, coziness, and stylistic refinement to keep our feet snug, warm, and durably protected, indoors and out.
The best part? Kyrgies is Climate-Neutral Certified and is a member of 1% for the Planet. That means that the steps we take can literally help neutralize climate change — if we're careful of our metaphorical footing, that is. We gotta choose our kicks wisely.
Get our planet back on track—one cozy step at a time.
Wool you Step Up?
Sure, you could buy those fluffy, plastic-based "leopard fur" slippers. But wouldn't you rather feel like a damn climate crisis-fighting superhero?
Here, we'll make it easier for you: Dip your toes into eco action, remain deep in your cozy comfort zone, and warm your feet while keeping the planet (& your style) cool when you take 15% off using code ELEPHANT.
That's what we thought. Now, go enjoy your badassery, eco hero.