So you're schilling out for the fancy dog food.
You know the stuff — grain-free, natural, priced at a premium and standing proudly in that Whole Foods aisle for all to see. You cringe a little every time you see the price tag, but what's a pup parent to do? You love your furbaby, you want the best for them. It's a given.

So why are so many of our precious puppers still suffering from things like itchy, inflamed skin, red spots and constant licking, ear infections, diarrhea, and vomiting? Not to mention, half the time they barely even like the stuff. Far too many of us have spent meal time mixing in white rice or chicken broth, hiding behind a kitchen corner to give them space.
There's a reason why when you switch to Nature's Logic, those symptoms vanish: ingredients. You see, almost every single one of those fancy brands adds nutrients in the form of synthetic vitamins. Check the label — if you see a vitamin listed in the ingredients, that's a synthetic form of it. But going back to the basics with all natural nutrition that comes from food sources — the Nature's Logic approach — makes a big difference in how your pup absorbs those nutrients, and consequentially, in their overall health and wellness.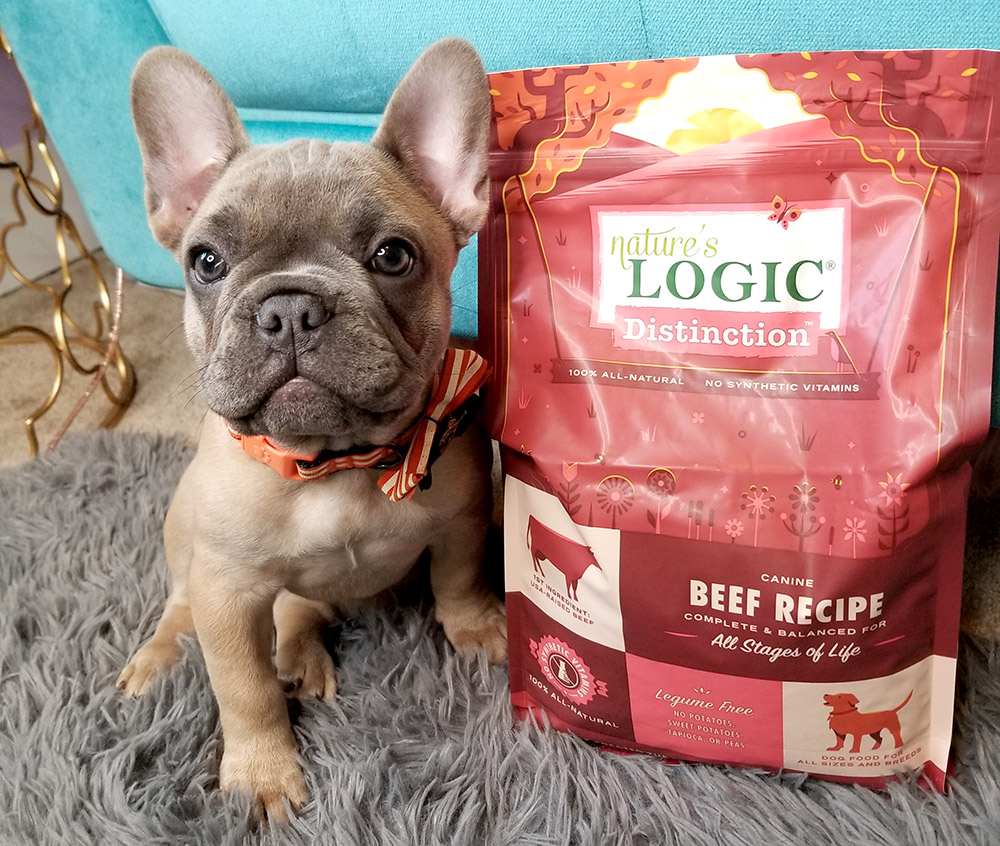 Nature's Logic is one of the only brands that does not add synthetics, but still gives your pet the complete and balanced diet they need to be healthy and happy. You'll never find any chemically synthesized vitamins, minerals, or amino acids in their treats, food, or supplements.
And they know it's good — why is why they're giving every Elephant Journal reader a free, 4.4lb first bag to try their Distinction line. Because once you do, you and Fido will be fans for life.
But getting in harmony with nature isn't limited to tapping into what our pets were born to eat instinctually. The environmental impact of pet food creation is far from eco-friendly, and while steps are being taken in the right direction, Nature's logic is way ahead of the game. Each bag is made with 100% renewable energy, and you can get one for free, along with some of our pets' favorite goodies, when you sign up for their giveaway today.