Elephant Journal
+ Sativa Skincare Giveaway
Win a Sativa Skincare Gift Basket
Sativa skincare owes it's name to Cannabis sativa, otherwise known as Hemp – a versatile, eco-friendly, healing and health-promoting plant. Sativa Skincare combines organic hemp with all-natural aloe, instead of water, to enhance anti-bacterial and skin plumping ingredients.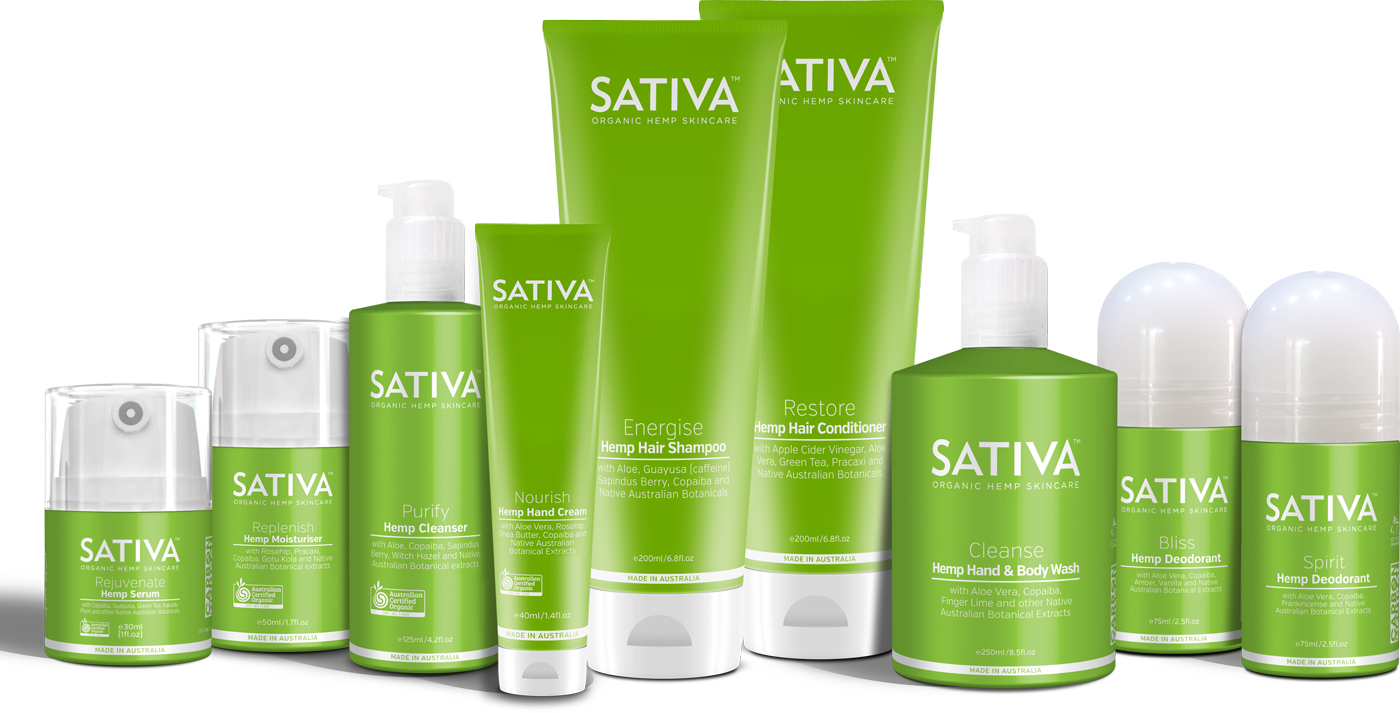 Created in Australia, Sativa products are cruelty-free and vegan. Gift basket is valued at $300 and includes all 9 of Sativa's products:
PURIFY Hemp Cleanser
REJUVENATE Serum
REPLENISH Hemp Moisturiser
BLISS Deodorant
CLEANSE Hand & Body Wash
ENERGISE Hair Shampoo
RESTORE Hair Conditioner
SMOOCH Hemp Lip Balm
NOURISH Hand Cream
Enter to win today!