We are very happy over here. We've got 450 trials, which translates to almost 300 paying users, which means we've already made our money back, yay!
We also spent $3k boosting your post and got AMAZING returns on it. Super pleased. Love this partnership!
–
Lizzie, Yoga Wake Up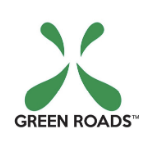 Working with Elephant Journal is nothing but an absolute pleasure. They were exactly what our brand was looking for in terms of the perfect audience. The customers we have obtained are a perfect fit to our family, and they have helped us reach levels we could have never imagined. We continue to welcome Elephant Journal readers, and their lovely staff into our ever growing Green Roads Family, and continue to stand behind the purpose of inspiring hope and restoring happiness.
– Taylor, Green Roads

This IS tremendous! Been reviewing our numbers and have received an automatic doubled increase in downloads since a few days ago when it all went live. Thank you, again, for all the great work and dedication to making this ET-EJ relationship glorious!
– Andy, Elephant Talk

"We've been working with EJ for around 7 months and it has gone extremely well. Very strong click engagement as well as conversions. Something we continue to test and optimize further into some of our busier times of the year. Very consistently responsive on what is needed to get things live!" 
– Kirk, Bark Box

This team knows how to craft campaigns that resonate with their readers and have been instrumental in helping us reach our goals. Not only are they great to work with and create amazing content, they go out of their way to make sure your campaigns perform well. I was blown away with the level of service and dedication we received from them. 
– Steven, Shapr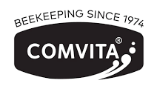 Working with Elephant Journal has been a major boon for our brand and our mission. Reaching out to like minded people and encouraging holistically healthier and more mindful lifestyles, Elephant Journal has become a key partnership for Comvita's Manuka honey products as we first featured our brand in their gift guide. We continue to find new ways to work together since we've seen such success!
– Sarah, Comvita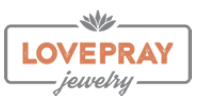 Partnering with Elephant Journal is what took our business to a new level, it gave us customers who are aligned to our business values, who have become lifetime customers and supporters of Lovepray jewelry.
– Carolina, LovePray

The biggest thing is ROI (return on a spend, or lifetime value/customer acquisition cost, depending on what world you're speaking to): our campaigns have been consistently performing between 150% and 300% return for every dollar we spend. In addition, the quality of audience Elephant drives to our site (and the freshness over time) has made working with you extremely easy – the campaign we've been running for almost 18 months now is still nearly as performant as when we first began.
– Meet Mindful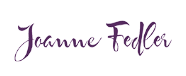 Thank you for the wonderful coverage Elephant Journal gave to my 7 day FREE writing challenge, culminating in the competition to win a place in my Author Awakening Adventure online writing programme. Elephant Journal readers are just the people I wanted to reach.
I not only covered the costs of our advertising, but have made around $5000 on top of that, so it was infinitely worth it.  We have learned some valuable lessons from the campaign, and will surely be using the EJ again, if you'll have us.
– Joanne Fedler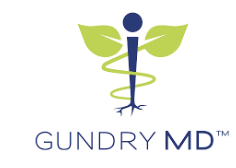 Working with the Elephant Journal team has been nothing short of a positive experience.  Their ability to set the stage to test new materials to find out what works well with their niche audience ensures the most success possible for both Elephant Journal and for us. As a direct marketing company, this sort of interaction and strategy planning is instrumental to our success and it is because of the resulting very positive results that we've seen, that we continue to do media buys with Elephant Journal.
– Hannah, Dr Gundry

I've been working with Elephant Journal since 2016 and have been incredibly pleased with the results. The Elephant Journal team goes above and beyond to make sure that I am getting the branding, exposure, and sales (ROI) I need every time. It's been one of the biggest revenue streams for Zafuko and I intend to work with them for the long haul. The Elephant team has stellar service, superb communication, solid ethics, and extensive marketing knowledge. This is such a meaningful and rewarding partnership and has been instrumental in getting my startup off the ground.
– Katia, Zafuko

Elephant is a rare find – a partner who, for over 4 years, consistently aligns the right channels on their end with our campaigns and works with us diligently until we achieve our objective. What we like most about working with Elephant is their curiosity and willingness to iterate with us across multiple products and campaigns bringing us a robust and consistent ROI.
– Chelsea, Foria Wellness

Your social strategy is unparalleled. I absolutely love what you're doing with the multiple channels on Facebook – it's really inspiring!
– Jocelyn, Dame Products

We have worked with Elephant Journal for almost two years and their team has helped us greatly increase our visibility and ROI  among socially conscious consumers. Their marketing ideas have been effective and their team is wonderful to work with!
– Andres, Aspiration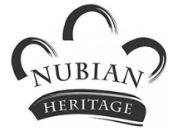 This looks beautiful! We are thrilled with the results! Wanted to share that the Nubian Heritage team loves the article, as well as the engagement on social. Thank you so much!
– Melissa Miller, Nubian Heritage

This was a tremendous opportunity and I gained lifetime customers from it! I cannot thank you enough for not only the high-quality article and posts, but for your kindness and support! I would absolutely do this again.
– Lizzy, Ayurvedic Protein

We've done lots of sponsored content and this is the most well-written article by far.
– Celeste, Quicksilver

Overall, I'm extremely pleased with the overall results and impact, as is everyone else! Definite uplift in Ami sales seen across both our own website and starting to come through in re-orders from some of our B2B clients – so that is great news!
– Sienna, Je Joue

The folks at Elephant Journal are so personable and fun to work with! Their dedicated email drops drove high clicks and conversions for our offerings and we look forward to continuing this partnership!
– Jaclyn, Sounds True

We loved working with elephant journal. They took the time to dig deep and understand our brand and what we were seeking to accomplish – spreading the word about the collective responsibility we have to fix the mess the earth is in. Every single person we spoke to genuinely engaged with us, asked questions, pushed thinking and helped to create an amazing multi-dimensional program. The media value is beyond what we had hoped and the value of the partnership is innumerable.
-Christina, Milkadamia

Hey this article is a smashing success already! Would love to think about more ways to partner more once this campaign is complete.
-Ronnie, Noom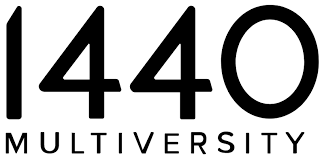 One of the things we appreciate most about Elephant Journal is their willingness to tell real stories — to deliver content built around true human experience. As a place dedicated to hosting programs and conversations that explore both the mess and the joy of life, we found EJ to be a perfect partner for 1440. We had a great experience customizing messaging and working together on dedicated offers.
-Kate, 1440 Multiversity

Not only were the folks at Elephant Journal fun to work with, they were also extraordinarily helpful and patient. They went out of their way to help me maximize my advertising dollars for the best exposure possible on the Elephant Journal platforms. I was very pleased with the end result and felt that I received an excellent ROI. I will definitely advertise with them again in the future.
-Nicole, R & R Resorts
From a volume perspective, we received ~800 sign ups. We choose winners at a rate of about 15%. EJ users are certainly high quality, very high engagement rate.
– Jason, Bellesa

Having worked with dozens of media partners I can tell you that Elephant Journal is easily in the top 5. Their team knows how to craft campaigns that resonate with their readers and have been instrumental in helping us reach our goals. Not only are they great to work with and create amazing content, they go out of their way to make sure your campaigns perform well. I was blown away with the level of service and dedication we received from them. Highly recommend working with them to reach a mindful audience.

– Steven, Shapr

We have had a wonderful response from our sponsored post with Elephant Journal. We love the way you repurpose the post and change the title and photos. We also love that you post it on all of your incredible pages. Working with you has been a truly incredible and rewarding experience. Thank you for all of your help!
-Dawn, Plush Beds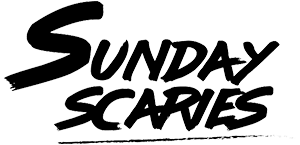 OMG – totally forgot to say AMAZING job on the article! (and to send our edits)
That's it! You've got some very very talented writers.
– Beau, Sunday Scaries

Wow. Our Sponsored editorial is one of the most amazing articles I've read. Extremely well written. Thank you!
– Elle Hari

Wow, I'm very impressed with this sponsored article! It's hard for me to find a writer (even a copywriter) who can write about this subject better than me – but I think you guys are it! Thank you <3 It's a true joy to read this and feel like yeah, they understand.
– Anna Rova, Claimed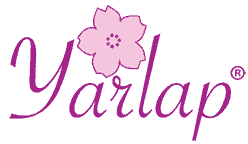 Working with the Elephant Journal has been really amazing. The knowledge, kindness, and precision that they use to execute every single project is amazing. It is something in our marketing that we feel can be on auto-pilot because we know we will be cared for, looked after, and constantly monitored. If something happens, they know about it before it even happens, which is fantastic! The response to our many ongoing marketing/adverting campaigns (we've done it all!) from their audience is organic and fantastic. It is like working with a bunch of friends!
– Maryellen, Yarlap.

Definitely Premium Eco was the right product to promote to your audience, and overall, we were very happy with this collaboration
– Kamilah Khelili, WOW Tech™ Europe GmbH