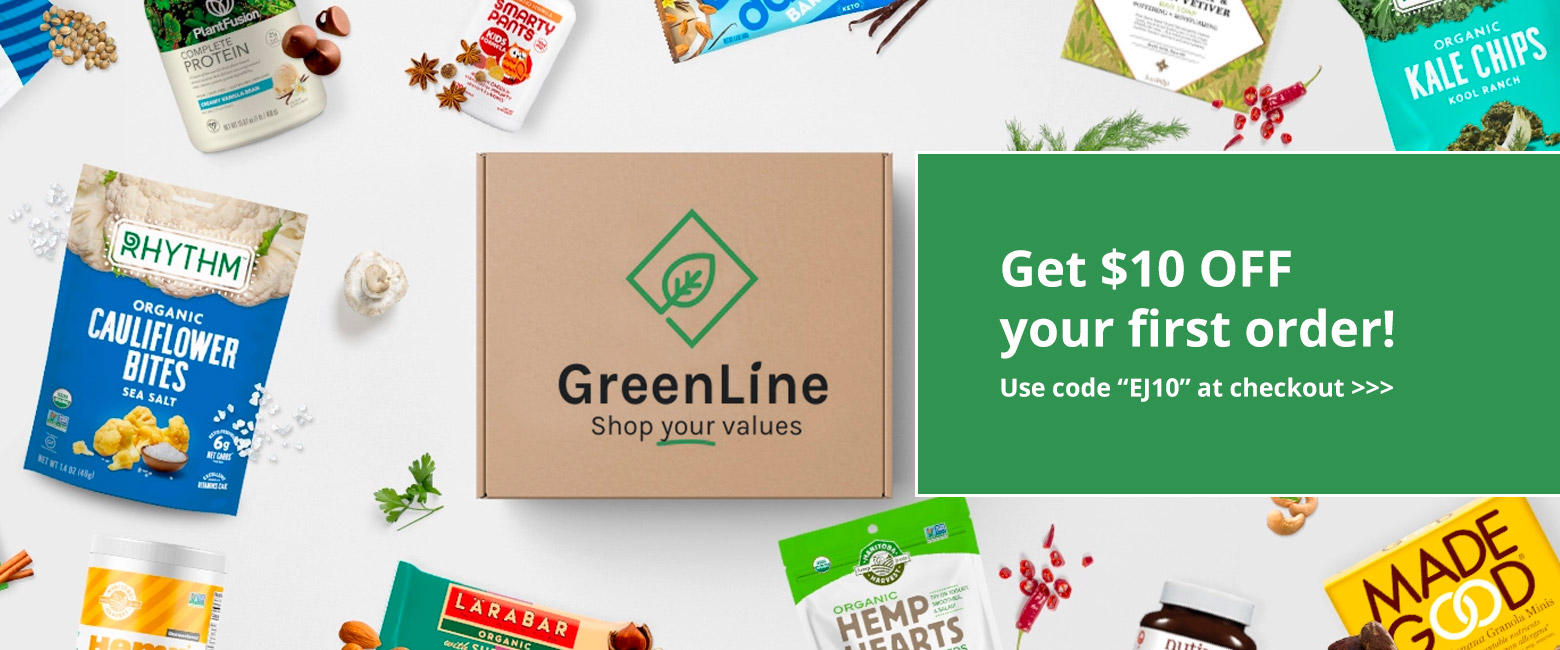 Shop your values and discover BULK SAVINGS ON healthy & ethical brands.
We found your new favorite place to shop – they're putting natural, environmentally-friendly, and cause-based brands at the forefront of everyday online shopping for your home and office.
It's no secret that people are interested in living more mindfully—shifting the way they think about their health and the role they play in the health of the planet. The GreenLine Market leverages cutting-edge technology to deliver a transparent and customizable shopping experience to people wishing to "shop their values." They curate and promote the safest, most effective products on the market—from established well-known brands, to the up-and-coming game-changers.
Offering Food & Snacks, Health & Wellness, Household, Baby, Pets, Beauty and Personal Care products, The GreenLine Market offers a wide selection to choose from in terms of Certified B Corporations, Organic, Fragrance-free, Cruelty-free, Allergy-friendly, Natural and charity-based products.
Shopping in bulk online helps you save money and reduces the emissions associated with shipping relative to buying products individually.
~ Shelly M.
The GreenLine Market is offering Elephant Journal readers a special deal for first-time orders: $10 off site-wide with code EJ10. Free shipping on all orders over $50 (continental U.S. only)
Let your Values do the Shopping.
Caul-ling all Snackers. Rhythm Superfoods Organic Cauliflower Bites
1/5
Whether you're working from home or heading to the office, these bites will kick your snacking up a notch. They're bursting with savory flavor and packed with Vitamin C, Vitamin K, and Fiber. Crunch to the beat of your own drum and get snacking with vegan and gluten-free goodness.
Shop Now