get elephant's newsletter
Holy Rock Star!
Update: more photos.
Uh, wow. And well deserved.
Alex Puccio, one of the world's very best climbers and now cover girl for Outside Magazine, is doubly awesome 'cause she's sweet and down to earth—even as she tops out on some of Planet Earth's toughest problems.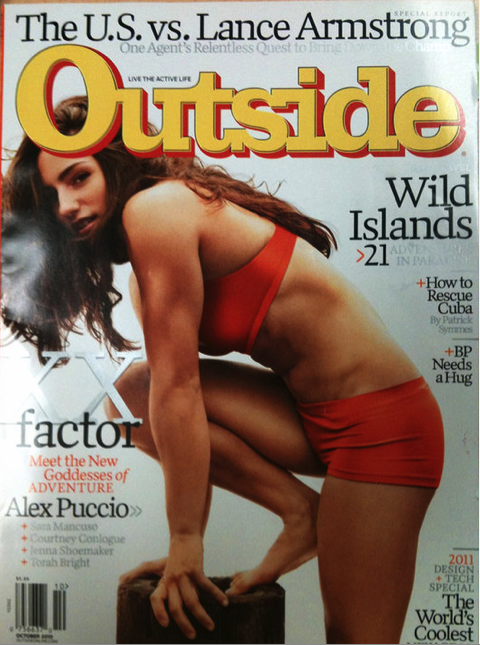 [galleria]
A few videos will give you an idea of the talent that is Alex!