get elephant's newsletter
Why not adopt?
Now is the perfect time.
For 3-days-only, this weekend (Nov. 18-20), The Humane Society of Boulder Valley will be having reduced price dog adoptions for $25 and $99 puppy adoptions.
From "Adoption is the Greatest Gift":
The ASPCA reports that between five and seven million companion animals enter shelters every year, and between three and four million of those animals are euthanized. In terms of dogs, that means that five out of ten dogs in shelters are destroyed simply because there is no one to adopt them.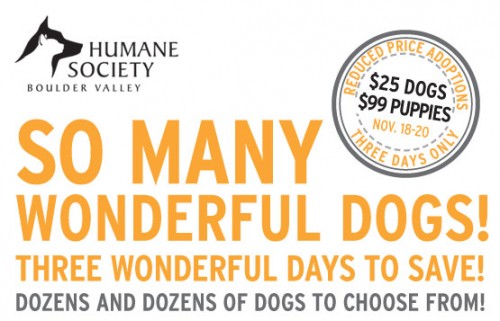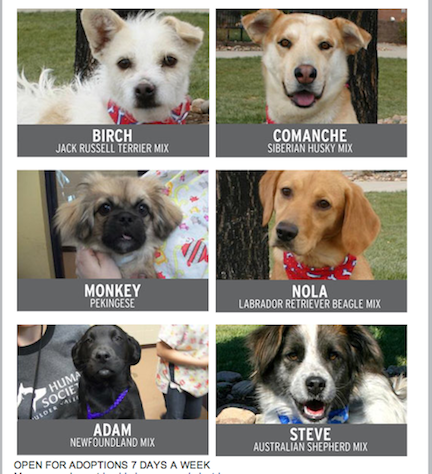 So if you've been thinking about adding a companion to your home check out the adoption discount this weekend. And if you can't make it down this weekend, there are always plenty of dogs, cats and other animals in needs of adoption at all times (open 7 days a week).
The dogs above may or may not be available, but there are many more dogs to choose from here.
For more information on the Humane Society of Boulder Valley click here.
2323 55th Street, Boulder, Colorado 80301 • 303-442-4030