get elephant's newsletter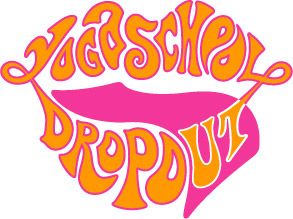 Hello, everyone.
Yoga School Dropout was about my yoga school adventures in India – my search for mystic Indians, Tantric bliss, a pretzel like body and, um, a man.
One of the great joys of being published has been getting emails from yogis who wanted to share their yoga adventures with me.
These mails gave me the idea for a website where we can share our adventures in yoga – on and off the yoga mat.
It will be a place to update the Yoga School Dropout trail, a place to detail your own yoga trail, to recommend teachers and destinations, to comment on other yogis' posts, to blog and post photos of our adventures in yoga
…from a trip to India to trying a new neighbourhood yoga class…
…from the people you met on a yoga holiday to how yoga has affected your relationships…
…from the way your yoga practice inspired a new project to reinventing yourself in an all too familiar job…
Think of it as Facebook meets Tripadvisor – a social place to share yoga recommendations and to connect with your yoga friends.
So, if you would like to be a founding Dropout please sign up below and start telling everyone about your yogic adventures. When the site is ready we will migrate your posts to the new website…
Of course, I'll be writing about it all on a regular basis here on Elephant Journal.  And we have a lively discussion of the book going on at  Twitter #ysdo.
Don't miss previous Lucy on Elephant:

Interview: special guest Lucy Edge: "Yoga School Dropout."

Yoga School Dropout: Lucy Arrives in India

Exasperated by Her Career and Love Life, Lucy Turns to Yoga