get elephant's newsletter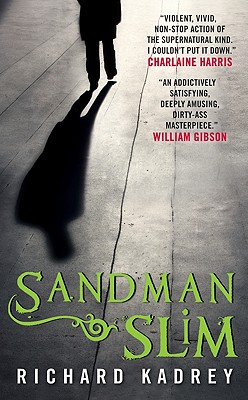 Life is hell. It's even worse when you're a magician that's been dragged to Hell and escaped to avenge the murder of your girlfriend. And that's exactly the situation in which James Stark finds himself.
After spending the past eleven years in Hell as a hitman, Stark returns to Earth to exact revenge on those who sent him there and murdered his girlfriend. While it may seem an "easy" proposition, along the way, Stark realizes that neither Heaven nor Hell are quite done with him, and neither is interested in making things any easier.
Written in noir style, Sandman Slim is an entertaining read for fans of dark fantasy, especially anyone with an offbeat sense of humor. From Eos Publishing and available from your local, independent bookseller. (Shop local, shop independent, and tell 'em you saw it on Elephant Journal!)