get elephant's newsletter
I don't have a particular connection to her, but I know she was huge in her time, iconic, and that many of us do feel connected to her. So, here you go, a little tip of the hat to one of the giants of American entertainment in the 20th century. ~ ed.
~
On the set of "Giant" in 1955.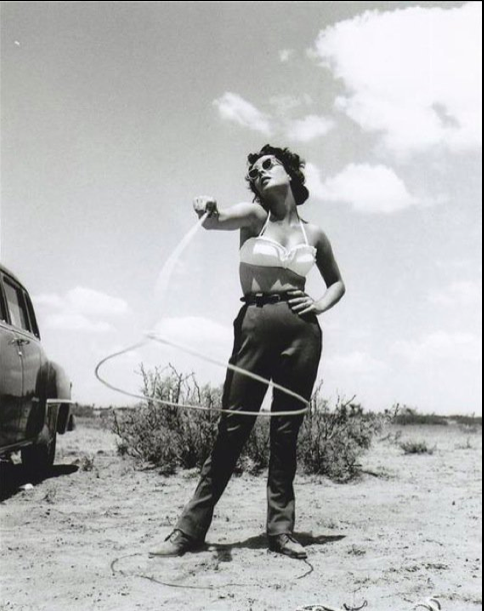 Videos:
http://www.youtube.com/watch?v=YlIkSxJNmec
More: