Join Elephant Academy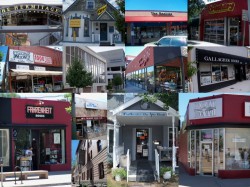 It's no secret that I'm a huge fan of shopping (and eating) from local, independent businesses as much as I can, with local restaurants, coffee shops, and independent bookstores being my favorite places to go. I'm fond of telling others that locally owned, independent businesses are like snowflakes: no two are ever really alike. To prove my point and just for the fun of it, I recently decided to embark on a summer "field trip" and explore the bookstores of Denver. I was quite surprised to find out how many there actually are in the Denver area, so decided to make a day of it with breakfast and lunch included.
For the rest, click here.